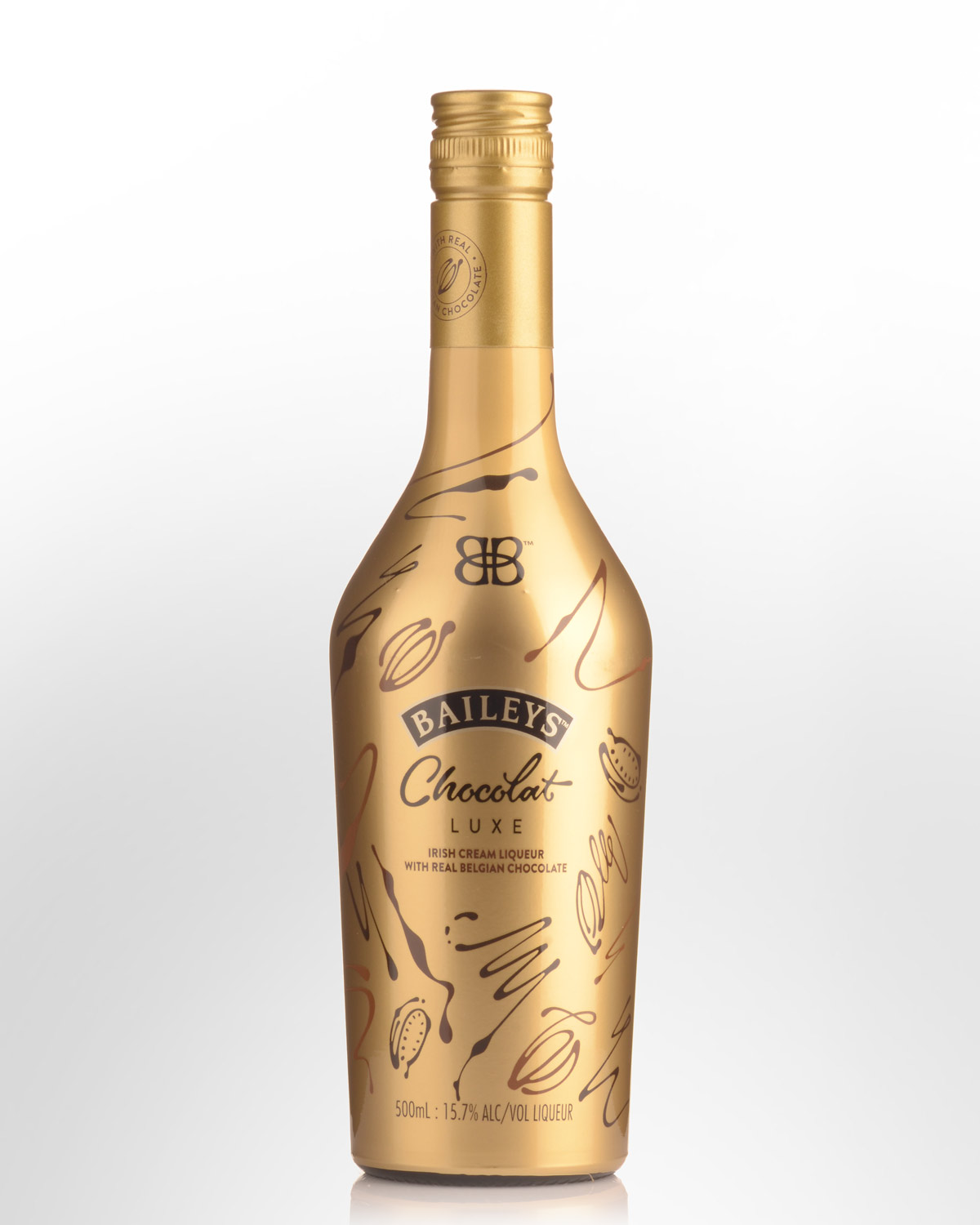 Baileys Chocolate Luxe Liqueur (500ml)
IRELAND
Bailey's Irish Cream was a genuine innovation in its day.
Appearing first in the 1970s, it quickly became popular with 'experimental drinkers' due to its mild alcohol level (15.7% alc/vol). Many imitations followed suit, capitalising on the brand's successful formula which prevented the cream curdling with the alcohol. More recently the team at Bailey's have been working hard to recreate their former glory with a new product.
Born out of the desire to craft a truly luxurious experience rather than merely add to an already hackneyed category, the creation of Bailey's Chocolate Luxe took three years to complete, almost failing in the attempt.
The challenge became the personal project of Anthony Wilson who embarked on a hunt for the best chocolate, tasting some 200 varieties, exploring all the subtleties that chocolatiers and chocolate lovers prize. After more than 800 recipe trials, Wilson and his team were finally satisfied with a Belgian chocolate composed of ingredients from 3 different continents including Madagascan vanilla, and a slightly less alcoholic Bailey's recipe to enhance aromatics and balance the texture . With more than 30 grams of chocolate in a bottle, Bailey's Chocolate Luxe provides a new level of enjoyment, with exotic and heady scents of cacao intermixed with Bailey's signature caramel notes, touches of vanilla and of course the essential Irish whiskey smoothness.