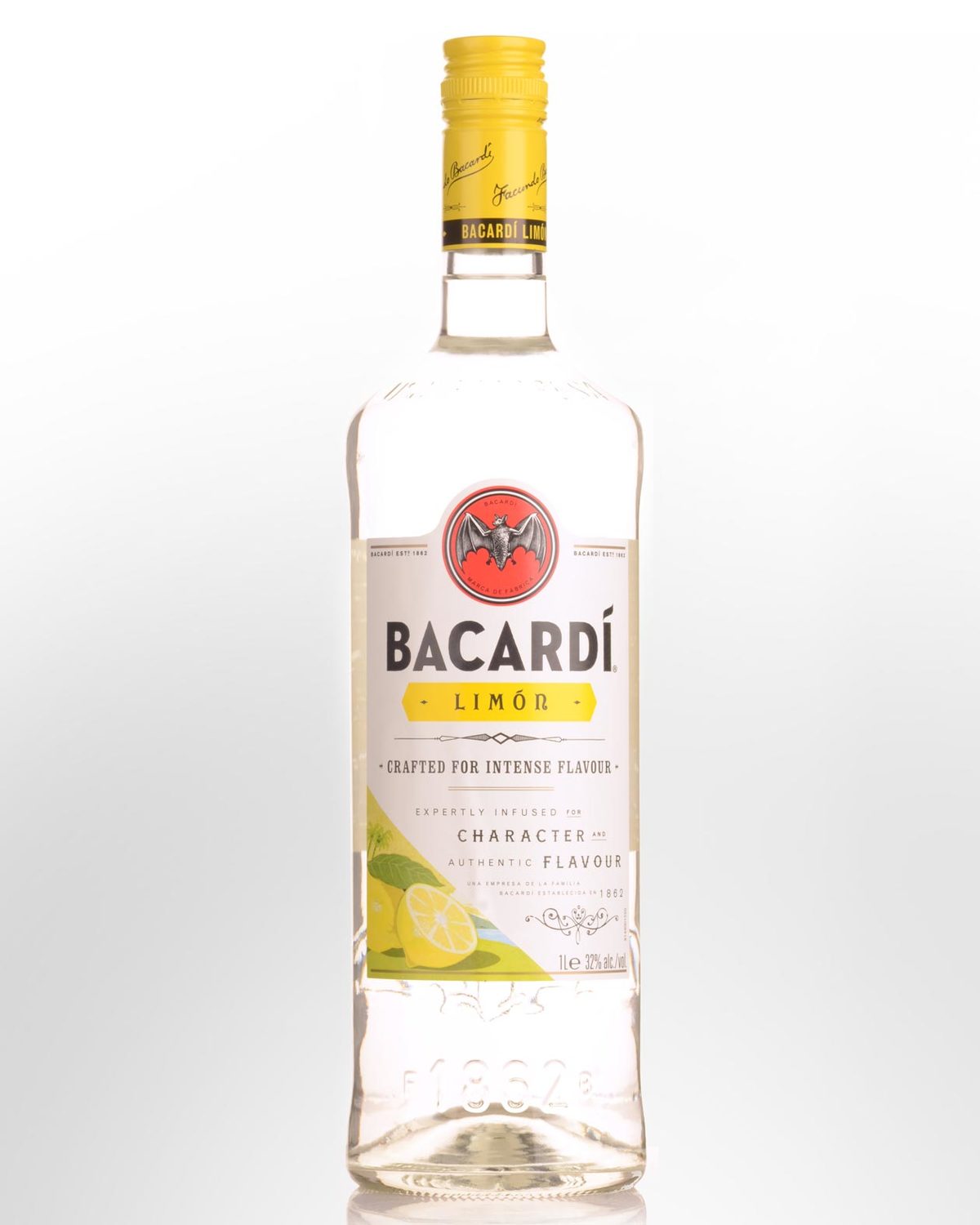 Bacardi Limon Rum (1000ml)
PUERTO RICO
Bacardi Limón is the modern icon from Bacardi. Chic, innovative and desirable, Bacardi has crafted Limón in honour of the long-lasting tradition of drinking Bacardi rums on the rocks with lime. Versatility is Bacardi Limón's asset. It is great with ice, taken straight, with juices, lemon, lime, orange or with tonic.
Other reviews.... Clear. Restrained lemon oil and citrus nose. A bright, buoyant entry leads to a moderately sweet, light-bodied palate of powdered sugar and citrus flavors. Finishes cleanly with a fruity glazed lemon peel note. Throw a twist into your next mix.
International Review of Spirits Award: Silver Medal
85 points (Highly Recommended)
- tastings.com.
Since 1965 Bacardi rum has been produced at the Bacardi & Company Limited distillery on New Providence. Bacardi rum is the only rum produced locally in the Bahamas and was the first major product to be exported from the Bahamas. Bacardi currently exports the equivalent of seven million standard cases of rum to Europe per year. The distillery houses five distilling columns and has a total production capacity of 27 million litres of distilled spirit per year. Once the rum is distilled, it is put into charred oak barrels and placed in one of seven warehouses for aging. The aging process is an essential part of Bacardi's rum production, since it helps to produce the smooth and rich flavour that has made Bacardi rum famous.