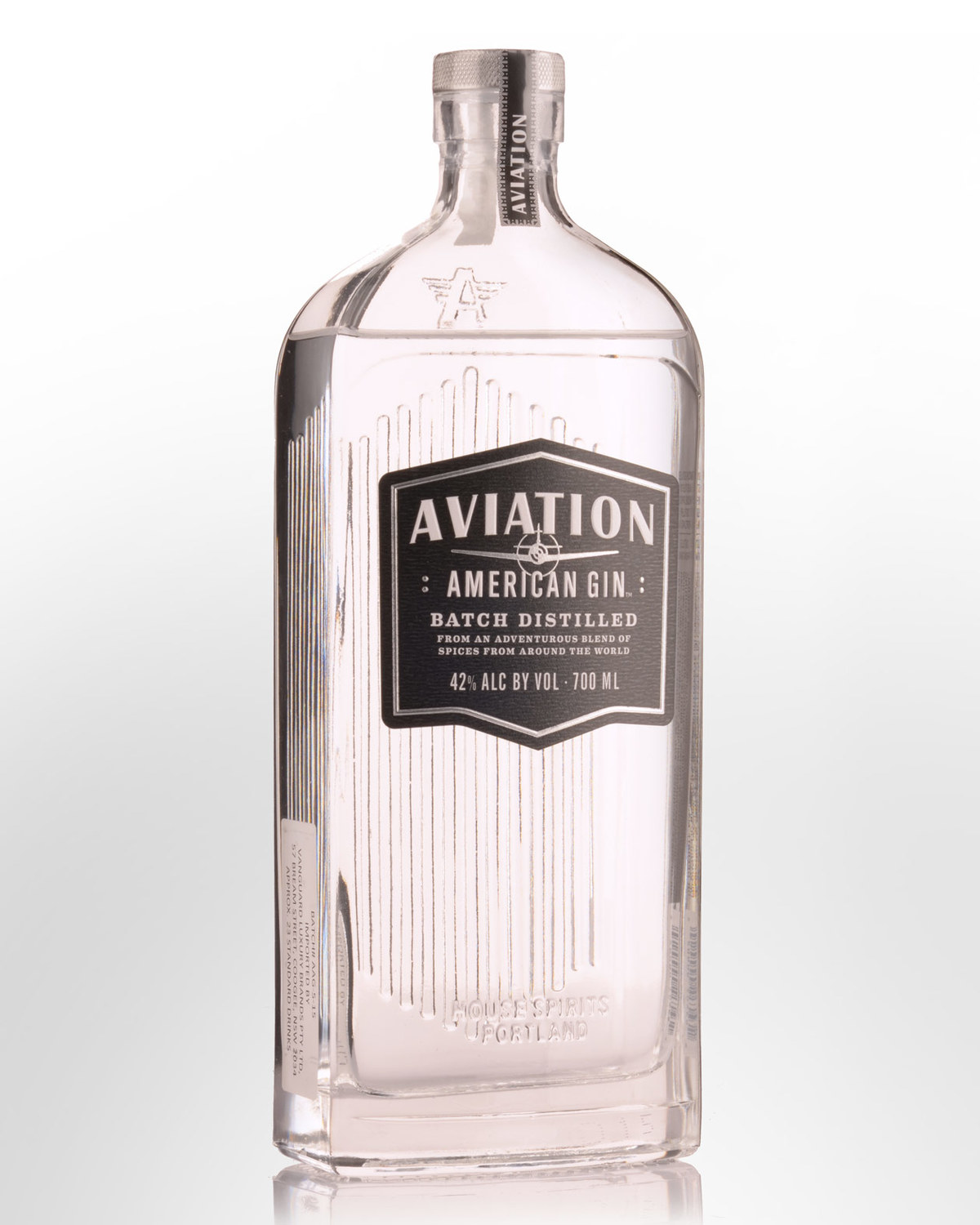 Aviation Batch Distilled Gin (700ml)
Portland, Oregon,
UNITED STATES
A unique partnership between Lee Medoff and Christian Krogstad of House Spirits Distilling in Portland, Oregon, and mixologist Ryan Magarian of Liquid Kitchen in Seattle. Believed to be the first collaboration of its kind, the gin employs a traditional Dutch copper pot still all-Rye grain base, which brings it's own zest, spiciness and weight compared to corn or wheat base counterparts, combined with a more even handed blending approach (i.e.- less juniper than a London Dry Gin). Other botanicals include cardamom, coriander, lavender, aniseed, saraparilla and dried orange peel.
Chris Carllson of Spiritsreview.com commented: "While taking an old style genever or American style base they have added a deft sense of blending, maceration and distillation to create a truly outstanding Gin. This is the gin to use to resurrect those classic pre-Prohibition American cocktail recipes such as the Alamagoozlum and a host of others, that simply cannot be done with a London Dry...a must have for the discerning gin connoisseur."
Tasting note: Clear. A sweet star anise top note descends the liquorice octave to fennel and sarsaparilla over hints of dill, caraway and rye bread. Soft, glycerous entry leads into a broad, semi sweet rye, caraway, anise flavour profile with citrus zest adding freshness. Excellent balance. White pepper to finish refreshed by sarsaparilla and caraway through the aftertaste. A solid alternative to traditional Genevers.  42% Alc./Vol.

Other reviews... The bouquet emits earthy/mineral-like and fruity scents of slate/stone, wax and orange zest. The palate entry is very citrusy and tart; at midpalate the flavor profile turns astringent and bitter with major grain and citrus fruit influence. Concludes zesty, acidic, fresh and clean. A floral/citrusy style that's completely different from London Dry's. 85-89 points. - www.wineenthusiast.com