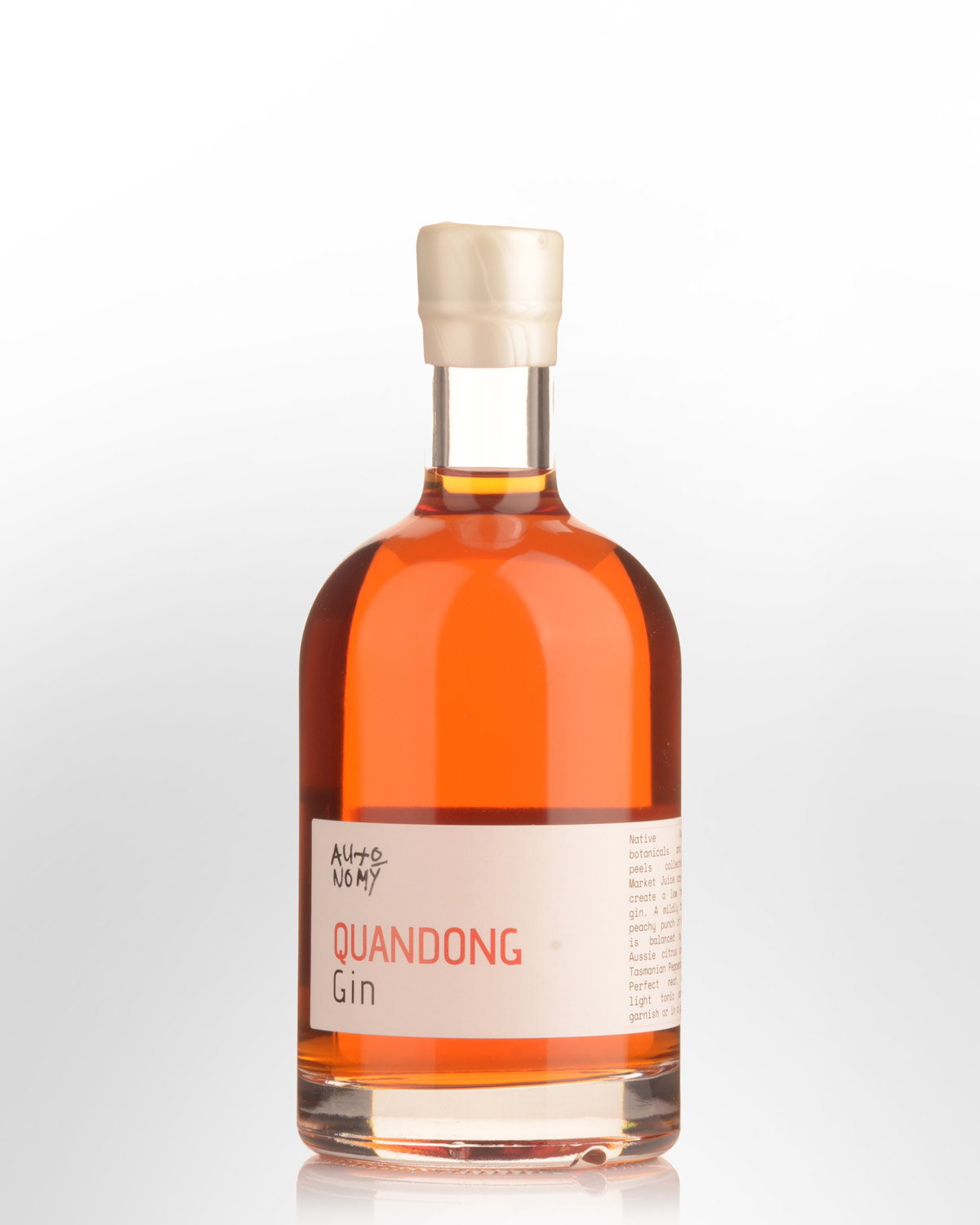 Autonomy Quandong Gin (500ml)
Melbourne, Victoria,
AUSTRALIA
Quandong, Tasmanian pepperberry and orange peels collected from market juicers are used to create this 'low food mile' gin. Brilliant brass gold in colour, the nose presents a finely tuned blend of figs, wine-soaked pears and orange oils, making this somewhat dry curacao-like. Flavour wise, it's more ginny and spicy, delivering a beautifully integrated combination of juniper, orange zest and peach with budding peel and pine freshness towards the finish. Think of it as Cointreau-meets-gin with an Aussie twist. Ty it with tonic and a peach garnish. 40% Alc./Vol.