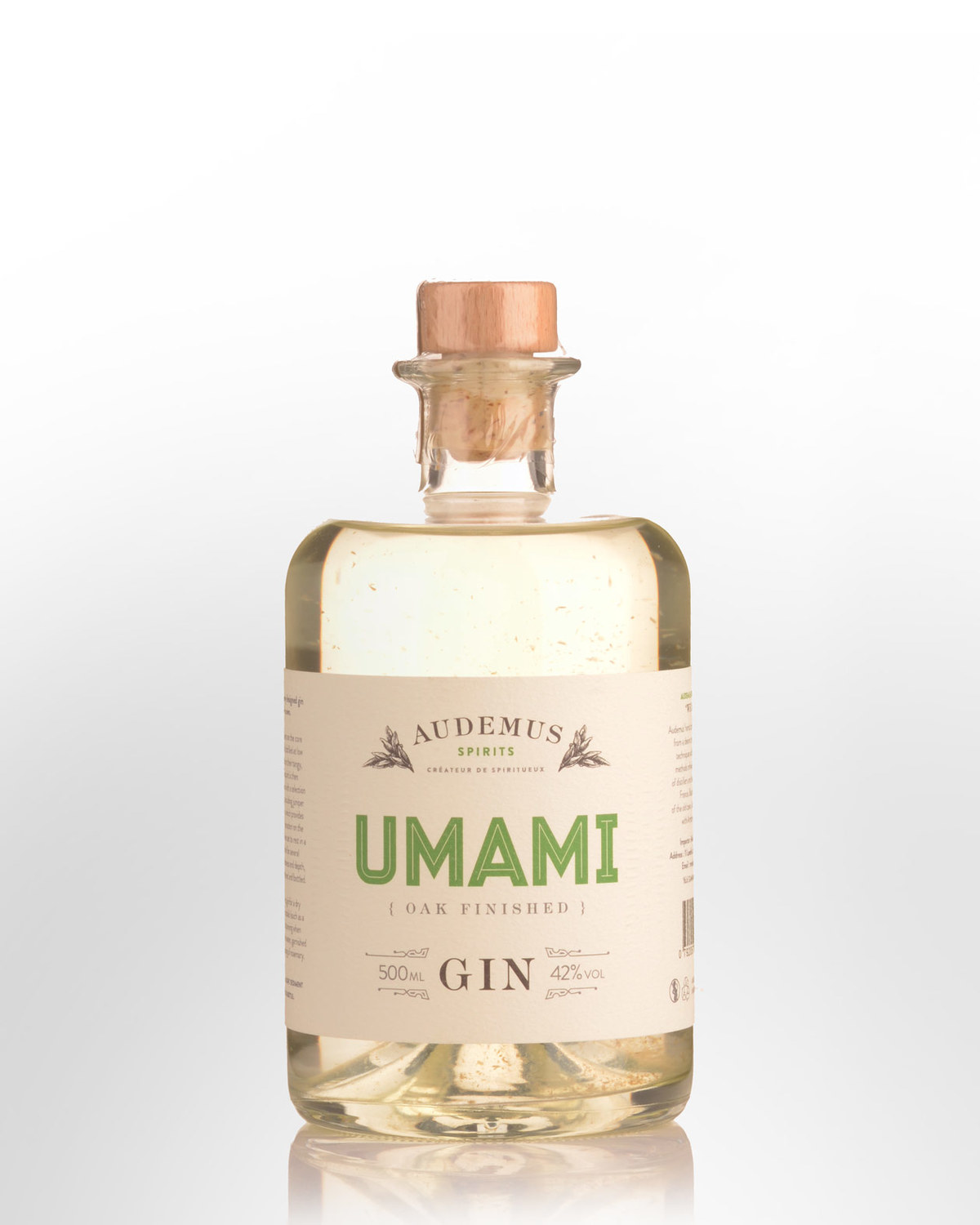 Audemus Spirits Umami Gin (500ml)
Tasting note: A gin named after the fifth basic taste, ('umami' is also known as 'savoury'). The concept is to provide the perfect base spirit for a Martini. Produced using hand picked Sicilian capers, parmesan and two other savoury ingredients combined with neutral wheat spirit, then briefly barrel aged, it's wonderfully scented with a keynote of fresh capers, plus hints of white pepper and green capsicum, ending on a spicy note of fresh-sliced chillies. Evocative and unique. Experiment with dry, savoury cocktails. 42% Alc./Vol.
Throws a natural sediment. This is not a production fault.