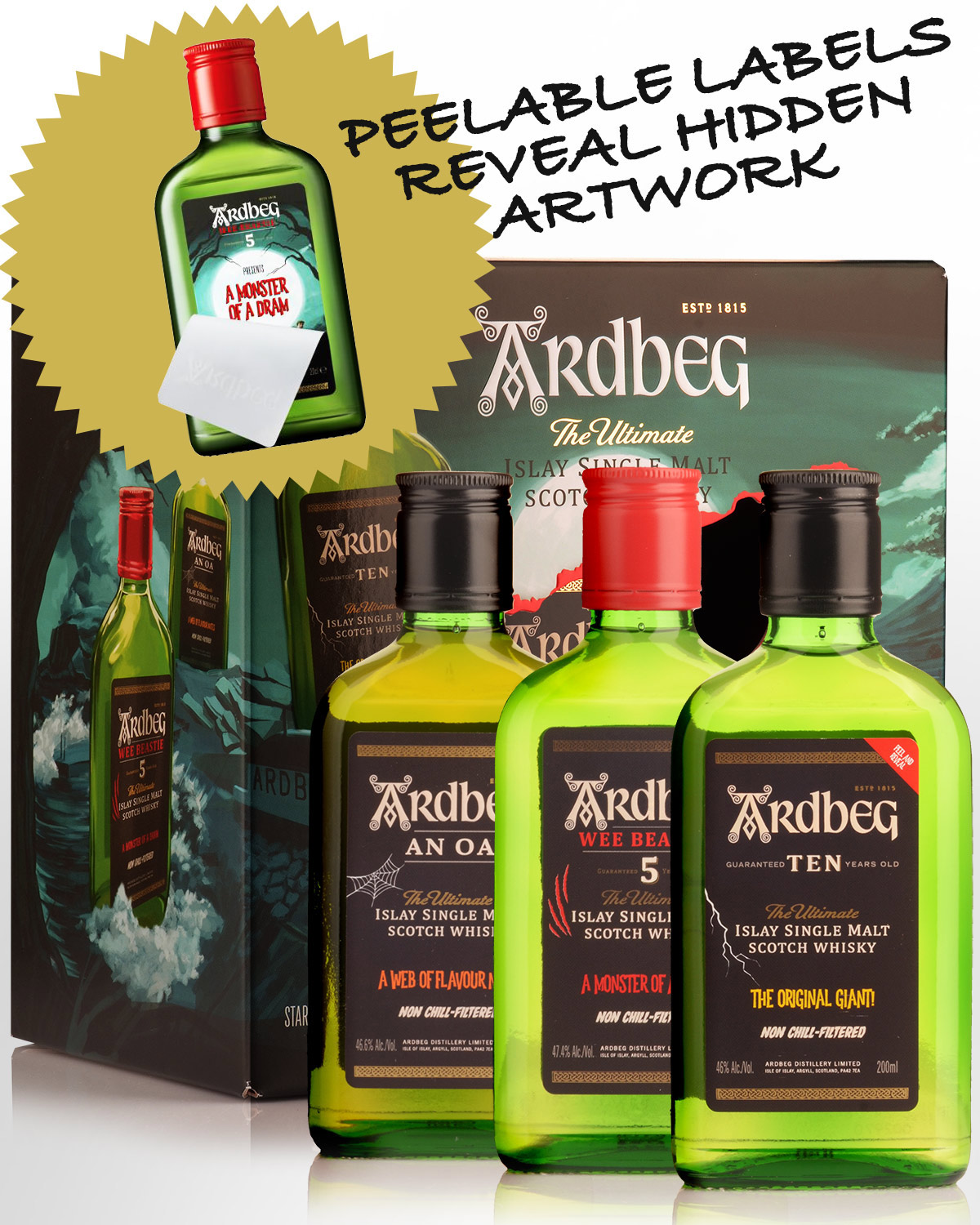 Ardbeg Monsters of Smoke Limited Edition Single Malt Scotch Whisky Tasting Pack (3x200ml)
Ardbeg's new collectable packs are an affordable way to sample the core range in an 'at home' tasting experience. They're also a great gifting opportunity. The presentation is inspired by old B-grade horror movie posters and each bottle has a peelable label that reveals unique artwork lurking beneath.
The pack comprises 3 x 200ml bottles: The flagship Ardbeg Ten Years Old, the feisty and youthful Ardbeg Five Years Old Wee Beastie and Ardbeg An Oa, which is finished in three different cask types. This is a once-off release so Ardbeg enthusiasts take note!