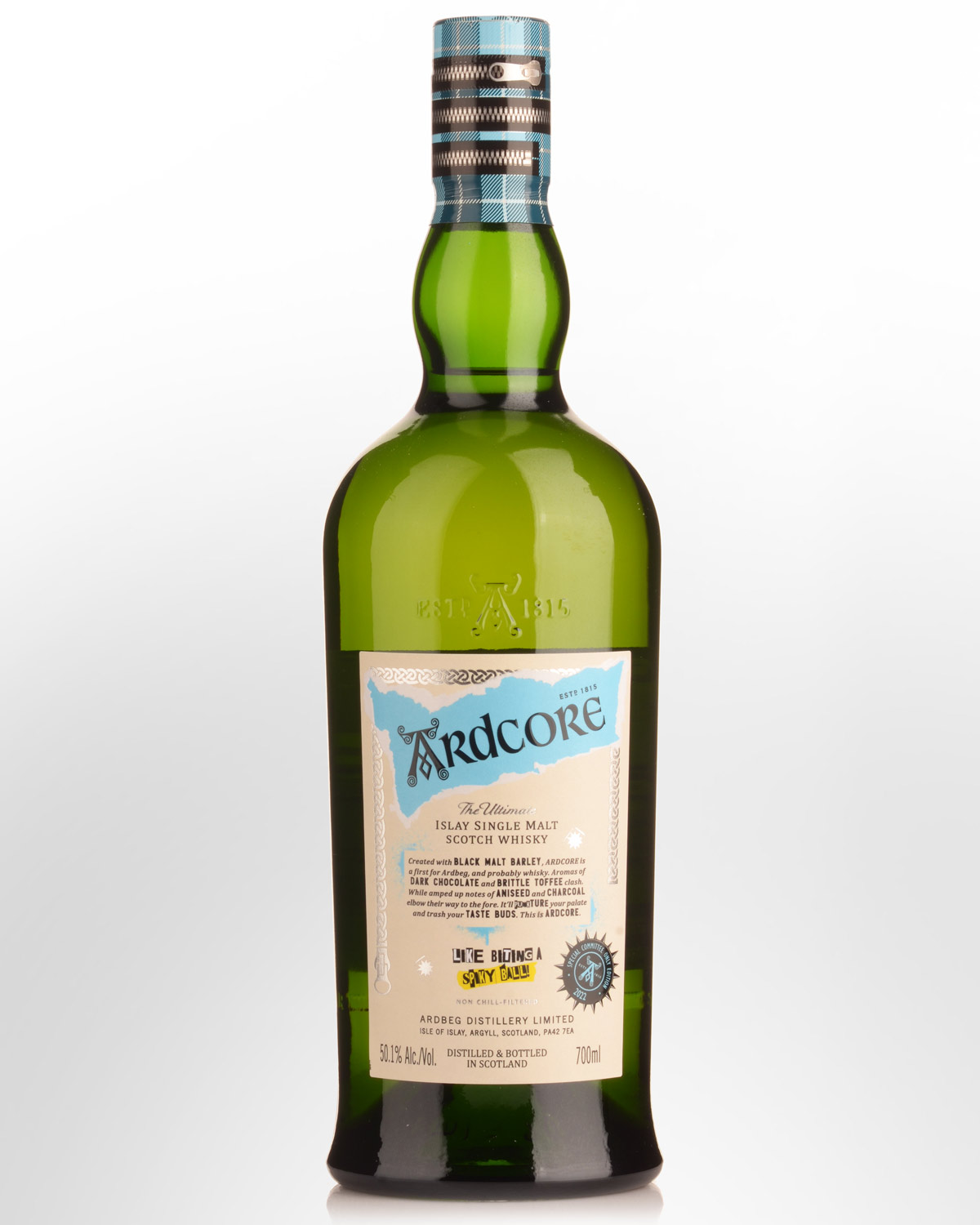 Ardbeg Ardcore Committee Release Cask Strength Single Malt Scotch Whisky (700ml)
Another Ardbeg Day release arrives, bottled once and never to be repeated. This time around, it's created with roasted black malt - a first for Ardbeg. Incinerated to within an inch of its life, the malt defines the profile contributing charcoal and sweet smoke, aniseed and dark chocolate for an in-your-face Islay experience. Trumping past releases, Ardbeg's marketing department has gone to considerable lengths for the new release, this time focusing on brand's alleged punk past, with Islay's main port, Port Ellen, going by the nickname 'Punk Ellen' in the 1970s. Meanwhile, Ardbeg's head of distilling and whisky creation, Dr. Bill Lumsden, describes the flavour being "like biting on a spiky ball." More detailed tasting notes below. As usual, allocations are meagre, so in the interests of satisfying as many as possible, this is strictly limited to one bottle per customer. 50.1% Alc./Vol. Collectable.
Notes from the producers... Spicy and savoury, Ardcore grips the senses with waves of marmite, burnt toast, chicory charcoal and infused coffee grounds making for a mosh pit in the glass. Like a safety pin through the septum, a classic Ardbeg herbal top note is present, while swirling, smoky bonfire and molasses loiter backstage. TASTE: A jaw dropping spicy and fiery mouthfeel leads to an explosion of rich, smoky flavours – cocoa powder, dark chocolate, peanut brittle toffee, smoked lime and a suggestion of soot and bonfire embers all pogo in unison on the palate. Amped up aniseed and malty biscuit elbow their way to the fore, punkturing taste buds. FINISH: In an altogether sweeter finish, long, lingering notes of treacle toffee, soot and smoke make for an anarchic, but delicious, aftertaste.