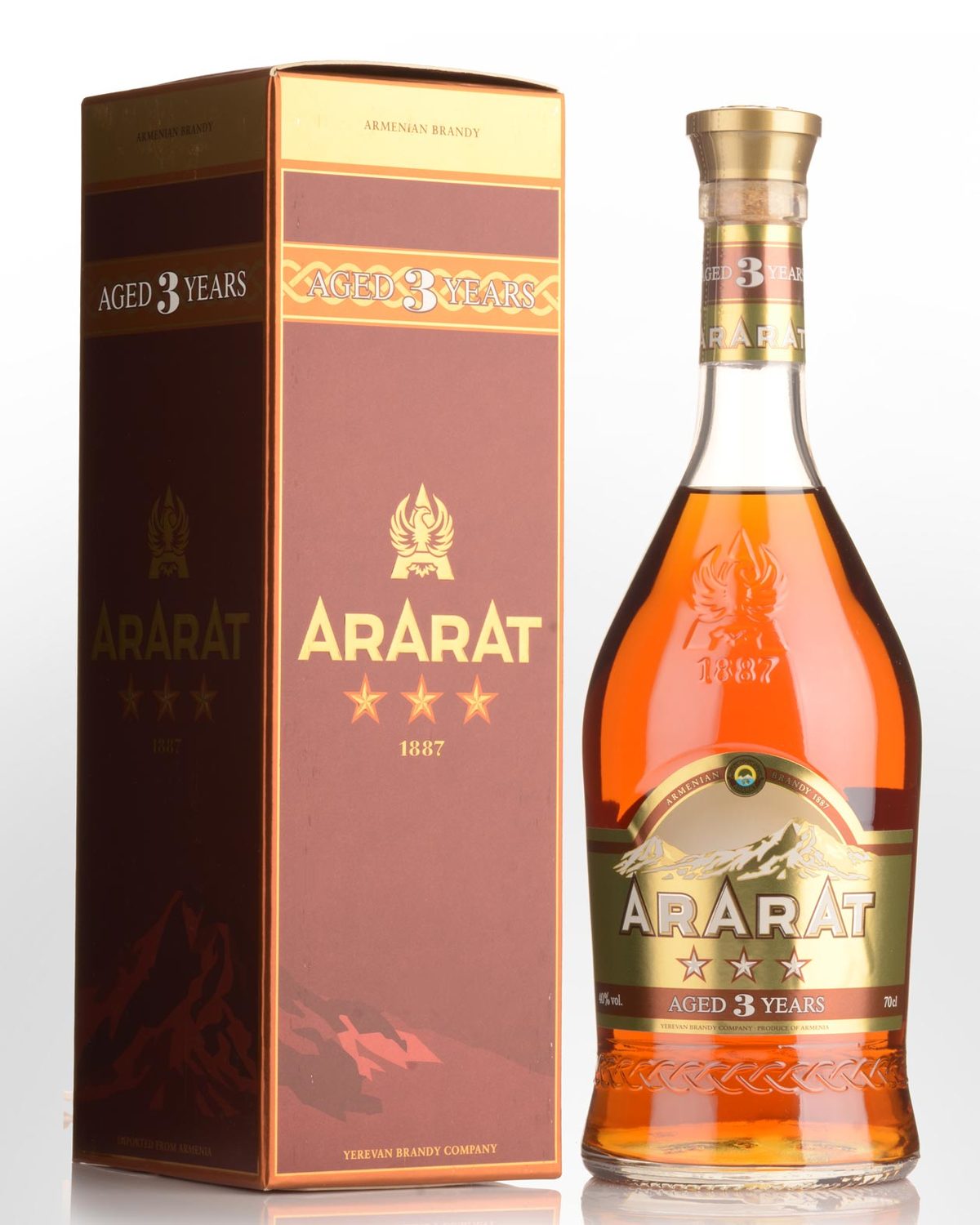 Ararat 3 Year Old Brandy (700ml)
ARMENIA
Armenian brandy remains a product made from Armenian varietals following a regulated production method. Only local grape varieties are used based on the unique microclimate of the Ararat Valley. These include special endemic varietals that are no longer planted outside of Armenia (survivors of the phylloxera epidemics). In all, there are about 13 such varieties, with the main ones being Voskehat, Garan Dmak and Kangun. Once harvested, the grapes are loaded in special horizontal screw presses where berries are pressed in a very gentle way to avoid causing damage to seeds. Different varieties do not get mixed. Double steam distillation preserves the flavour and aroma of the grapes, while the ageing of the brandies is done exclusively in oak barrels. In 2002 the factory rebuilt its own cooperage. The local Armenian oak species which is used has a rather tight grain and is virtually devoid of pores. The trees are at least 70 years old when they're harvested, and only the middle part of the tree is used. The oak imparts its natural flavours and aromas of dried fruits, spices, vanilla and chocolate. Filtered spring water from the Katnakhpiur source is used during blending. Just prior to bottling the brandy is chilled and then filtered twice. YBC possesses approximately 90% of the total reserve of genuine brandy in Armenia. Several YBC brands are inaccessible to the retail network and can only be obtained at factory's shop: "Erebuni" - 25 years, "Kilikia" - 30 years, "Sparapet" - 40 years and "Noah's Ark" - 70 years of ageing in wooden casks.
We're pleased to announce the arrival of these world class brandies into Australia.
No tasting notes available.