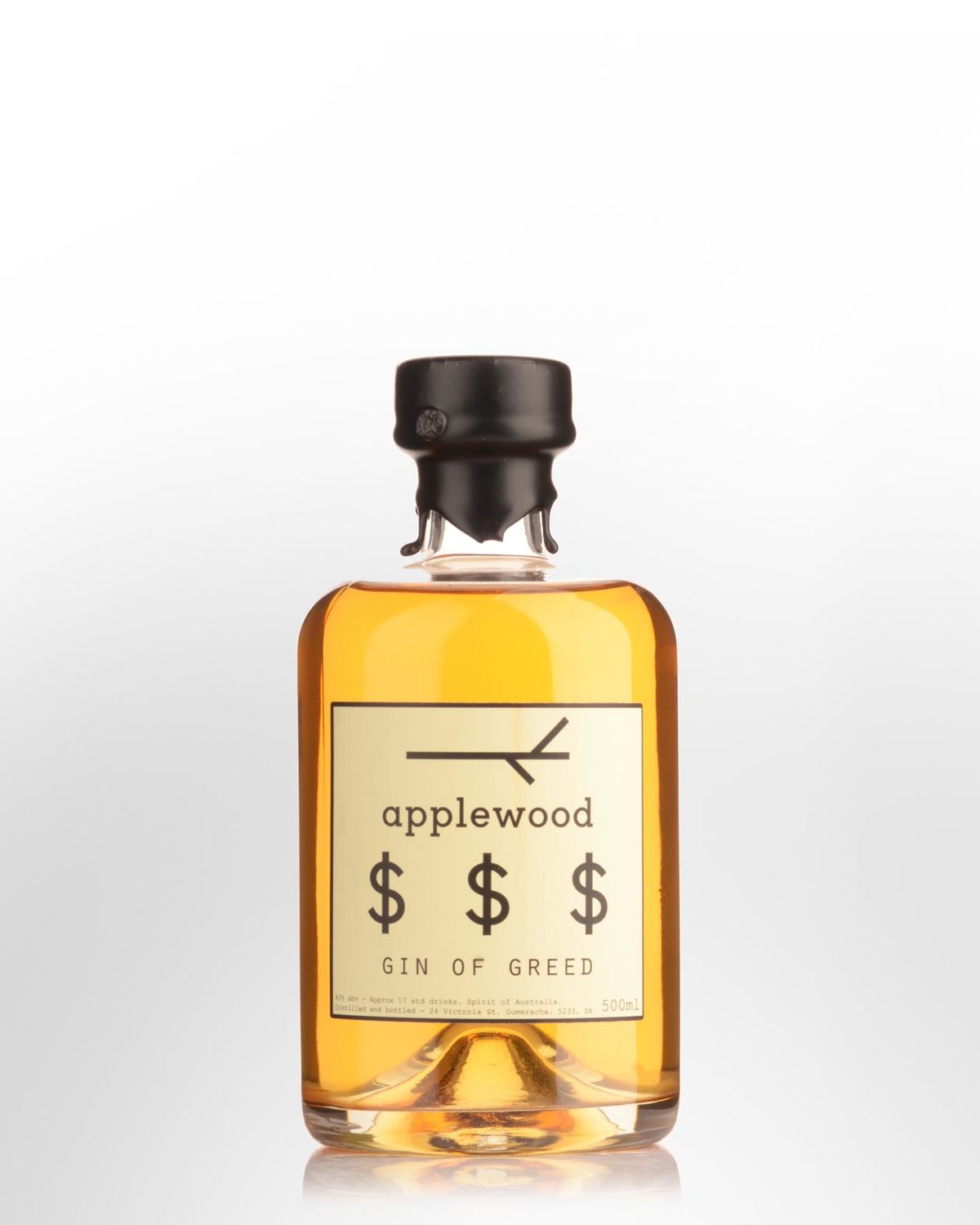 Applewood Gin of Greed (500ml)
Adelaide Hills, South Australia,
AUSTRALIA
This is Applewood's extra rich style, barrel matured in a small American oak casks for a whopping 18 months (most aged styles go for a fraction of that). In Applewood's words: "We wanted to focus on what makes a Gin 'rich' - like - really rich...stupidly rich...like mother's milk...so of course - a double dose of Juniper (as per all our limited editions) was mandatory. We then played around with some blow-your-head-off Gentian Root, Roasted Wattleseed, Cloves, Earl Grey Tea, Double-Dose of Fresh Valencia Orange Peel - then we tightened the nuts and bolts on this baby with some Green Cardamom, Pepperberry - and the rug that tied the room together? Some Almonds and the allusive Orris Root. "But we didn't stop there. We then raided the distillery for some barrel aged brandy-base - and settled on an experimental spirit that we spiced with Chai herbs from the folks out at Quo Chai - which we matured for 18 months in some American octave (80L) casks that held some of Australia's richest, most expensive Shiraz for 4 years - blending the spirits together for some serious weight and presence." Tasting note: Bright gold / dazzles in the glass. Lots of cardamom to the nose with light pepper warmth, clove, developing juniper and ripe citrus freshness. 2-3 minutes air contact offers a mixed bag of Indian spices. Fabulous texture with silky-yet-vibrant flavours of juniper, cardamom and pepper building delicate citrus oils through the finish. The mouthfeel is a delight. Enjoy this neat. 43% Alc./Vol.