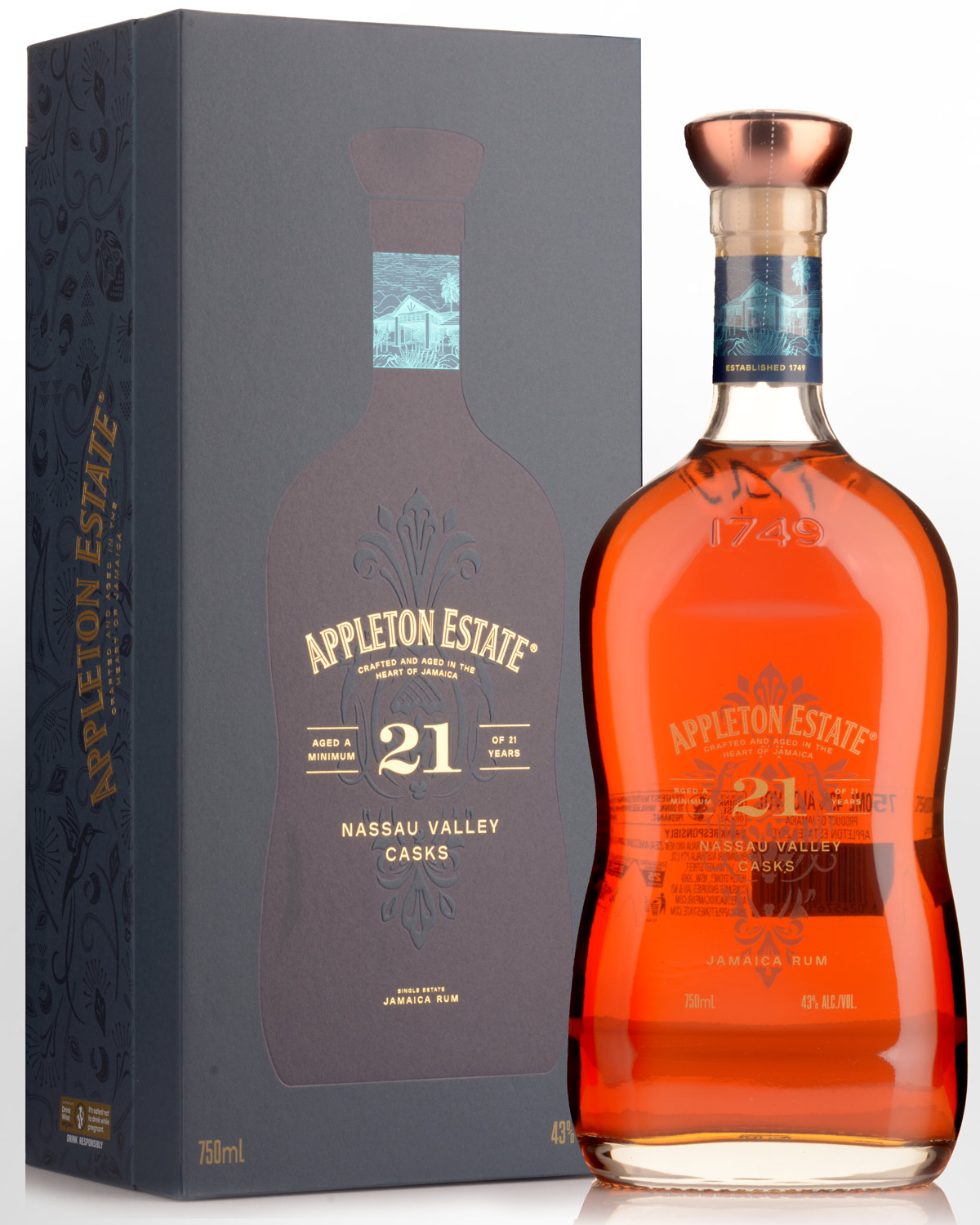 Appleton Estate Nassau Valley Casks 21 Year Old Rum (750ml)
JAMAICA
This is the new version of the 21 year old classic from Appleton, arriving in an updated bottle and box presentation. First launched in 1996 and named after the heart of Jamaica, the Nassau Valley, the reimagined expression reveals "...a floral scent that develops into a unique mature nutty bouquet, with notes of vanilla, orange peel, nutmeg, almond, coffee and cocoa for a long, dry and luscious finish."
The blend of rare and hand-selected pot and column still rums have all been tropically aged for a minimum of 21 years. Jamaica's Nassau Valley, 400 ft above sea level, surrounded by limestone hills ranging up to 2,000 ft, provides beautifully filtered waters to the Estate-harvested cane.
"Jamaica is a place unlike anywhere else in the world," notes Master Blender, Joy Spence. "With Appleton Estate 21 Year Old Nassau Valley Casks, we wanted to celebrate our home in an elevated, modern way with a new sleek, sophisticated version..."
Rooted in traditions that go past the American Revolution, not much has changed at Appleton since the 18th century: water is still sourced from a spring on the estate, small batch pot distillation remains the norm, done on-site using a proprietary yeast strain propagated from the estate-grown cane. The estate's versatile blends have been quietly changing the perception of rum, with homes and bars across the country embracing the rum renaissance. 43% Alc./Vol.