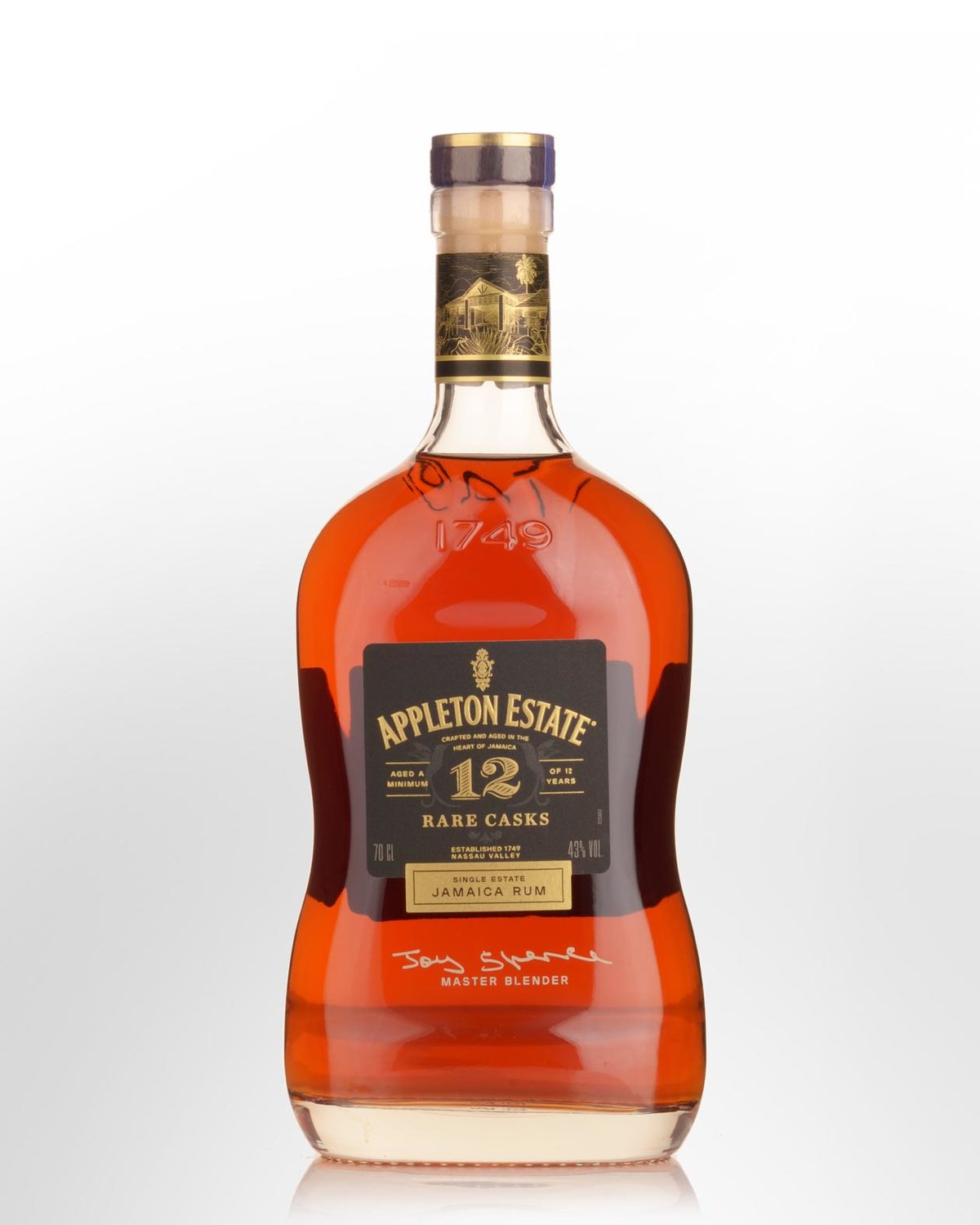 Appleton Estate 12 Year Old Rum (700ml)
JAMAICA
Aged for a minimum of 12 years and distilled, blended and bottled on the Estate since 1749, Appleton 12 is generally considered a classic expression of the rum-maker's art.
Tasting note: Beaming bright bronze copper colour. Issues powerful aromas of spiced apple, lean molasses and buttered fruit toast. Air contact adds banana confectionary, rancio and nutty, grilled corn-like notes. Ideal sweet/dry balance with the spicy, fruity, brown sugar flavours countered by hints of banana cake and fine tuned astringency. Fades with walnut fudge, oaky vanilla and understated molasses at the last. Remains a clinic on poise in the mid-tier rum category. 43% Alc./Vol.
Other reviews....
The first nosing passes find tight notes of molasses and walnut; aeration time releases bigger scents of nutmeg and spiced apple. The palate entry is wonderfully warm and spicy; at midpalate the taste turns cocoa- and vanilla-like, creamy and honeyed. Concludes creamy and delicious.
98 points
- wineenthusiast.com
"Complexity, finesse and power are apt words to describe this excellent aged Jamaican rum. The colour of this aged rum is exceptional. It has an amber hue with a reddish tone that is very lively, and it gives a greenish tint around the rim of the glass that confirms the long ageing in oak casks. This aged rum's wooded smell and taste are perfectly balanced. The aroma is intense but delicate and complex with a predominantly spicy bouquet mixed with nuts, nutmeg and a hint of orange peel. Its powerful flavour has a harmonious, mellow alcohol taste with good length and complexity."
- Alain Belanger - Meilleur Sommelier Du Canada 1997.
Classic Cocktail: The Knickerbocker

This cocktail was adapted from Jerry Thomas's How to Mix Drinks, or The Bon Vivant's Companion (1862).
45 ml Appleton 12 Year Old Rum
10 ml Curacao Dry Orange
10 ml Framboise (Raspberry) Liqueur
20 ml Lemon Juice
1 Lemon Wedge
Method:
Assemble all the ingredients in a mixing glass with ice, squeeze the lemon wedge and drop it in, shake well and strain into a chilled cocktail glass. Note:
This can also be serve over crushed ice with berries as a garnish. Variation: When raspberries are in season, omit the raspberry syrup and muddle 6 to 8 raspberries with the lemon juice and curacao in the bottom of the mixing glass. Add remaining ingredients and shake well with ice.