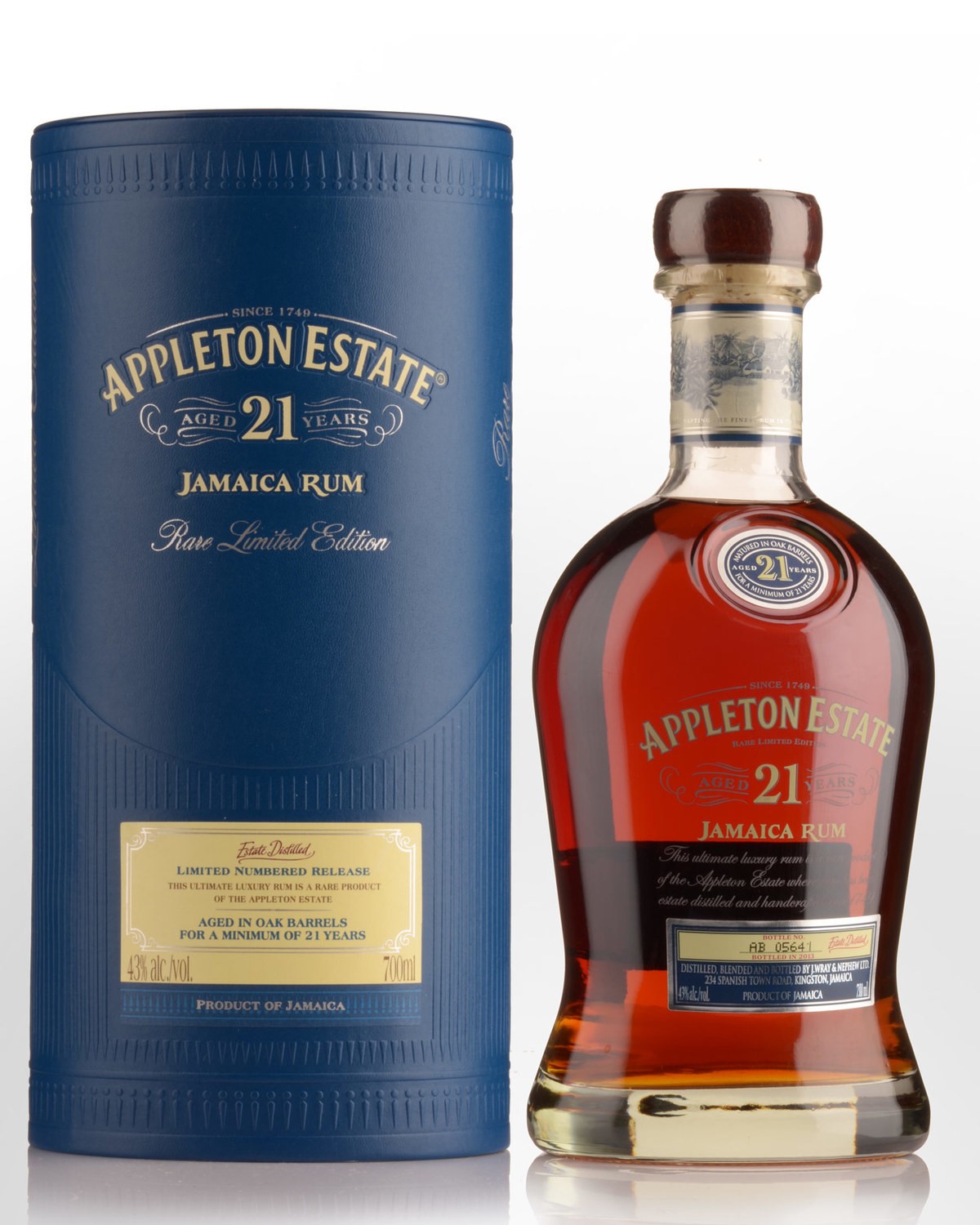 Appleton Estate 21 Year Old Rum (700ml)
JAMAICA
Now discontinued and superseded by the 'Nassau Valley Casks 21YO'.
Future shipments are not guaranteed.
While rum in general makes for a fantastic cocktail spirit, extra-old expressions like this really need to be appreciated straight. Master Blender, Joy Spence walks a tightrope with the 21 YO - the trick is adding extra layers of sensory excitement at the risk of becoming overly oaked, while at the same time, retaining some of the youthful, estery sweetness and vibrancy that's Appleton's house style. This gets the balance close to perfect. It's no wonder it was "Spirit of the Year" at the World Spirit Awards back in 2011. Just 12,000 bottles of this rare rum are produced annually, and Australia receives a special share in recognition of the growing group of consumers who have been passionately enjoying the aged blends of the Appleton Estate since the brand launched here in 2004.
Rooted in traditions that go past the American Revolution, not much has changed at Appleton since the 18th century: water is still sourced from a spring on the estate, small batch pot distillation remains the norm, done on-site using a proprietary yeast strain propagated from the estate-grown cane. The estate's versatile blends have been quietly changing the perception of rum, with homes and bars across the country embracing the rum renaissance. This bottling ups the ante to yet another level of sophistication that demands your attention, and at a price that's impossible to resist.
Tasting note: Perfectly polished copper colour dazzles in the glass. Whiffs of shellac, resin and orange zest in the opening pass, evolving aromas of hazelnut / pistachio, walnut slice, raw sugar, extra-aged muscat and cocoa. 3-4 minutes exposure accents clove, vanilla bean and draws out hints of wine-soaked pears. Outstanding. Two decades in barrel sees the sugars reigned in with spicy oak overlaying flavours of raisins, dates, light molasses; finishes drier than the mid palate stage with threads of muscat wine, rancio and all-spice woven through the aftertaste. Remarkable persistence. References to top shelf Armagnac. A very special bottling from a timeless distillery and one of the great age-statements in Jamaican Rum. 43% Alc./Vol.
Other reviews... This gorgeous copper-hued rum seems to shift flavors with every sip, encouraging contemplation. It starts with dry notes of espresso and bittersweet chocolate, then morphs into dark, mouthwatering brown sugar, toffee and clove, before easing into a spiced finish reminiscent of chai tea with a hint of white peach. 98 points - wineenthusiast.com
...The bouquet is floral, bean-like and pleasantly nutty. The palate entry is acutely astringent; the midpalate is baked nut-like with bitter tastes of oak and molasses. The aftertaste is long, desert-dry, sugary and sap-like. Not as overly woody as many old rums are; delicious in an old-guard style. 43% Alc./Vol.
90-95 points. - winespectator.com
Double Gold Medal and honored as both "Best in Category" and "Spirit of the Year" at the 2011 World Spirit Awards.