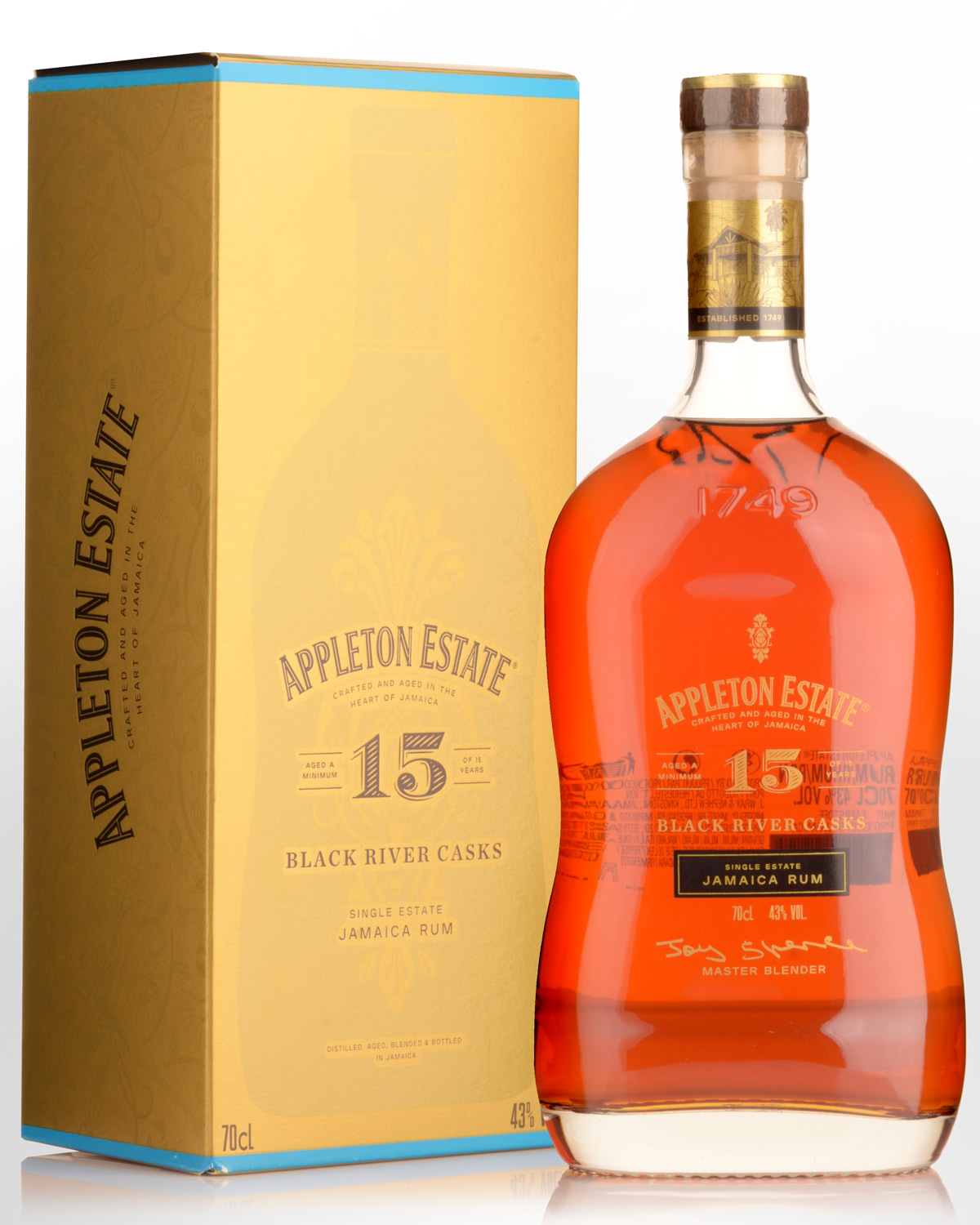 Appleton Estate 15 Year Old Black River Casks Rum (700ml)
JAMAICA
A tribute to the iconic Black River, the source of limestone-filtered water used to craft Appleton's rums, and according to some reports, timber from the crocodile infested mangroves south of the estate is used in some of the barrels (other sources say they're just 40-gallon American oak casks). Regardless, this blend of pot and column still rums was rated as one of the Top 100 Spirits of 2021 at the Ultimate Spirits Challenge and has received unanimous praise from rum lovers globally. 100% tropically aged in Jamaica. 43% Alc./Vol.
Other reviews... Intoxicating bouquet of orange blossom, banana bread, crème brûlée, papaya, Sichuan peppercorn, and high-toned dunderfunk. Elegant and smooth on the palate, with vanilla bean, chocolate covered strawberries, and sweet smoke coming forward before a long, tropical finish dotted with tobacco takes over. 95 points - Extraordinary, Ultimate Recommendation - Ultimate Spirits Challenge 2021
...Anyone familiar with the Appleton house style will find plenty to enjoy here, kicking off with a rich nose that offers ample notes of allspice and cloves, extracted fruit notes, and a restrained hogo character that keeps everything in balance. The palate doubles down on the tiki spice elements, a base of red fruit and figs finding kinship with a healthy cinnamon character. Everything feels like it's going great up to the finish, which comes across as a bit thin for a 15 year old rum. However, a nice clove character lingers after the fruit fades out.
It may be too expensive for regular use as a mixer, but would certainly excel as one. - drinkhacker.com
...Since I had never heard of Black River in Jamaica, I just had to look it up. It is on the southwest coast of Jamaica about 20 miles south of the Appleton Estate. Back when I visited Jamaica in 1988 and 1996, this part of Jamaica saw no tourism at all. This has obviously changed as there are now safari boats guiding tourists through these mangrove swamps. I gather that some very special wood from this area goes into making the casks that aged this rum. If you are expecting a heavy black char in this rum, you won't find it at all. It is a very good dry rum with the usual no sugar being added, but I still prefer their 8 Year Reserve Blend as my favorite from this island. - rumratings.com