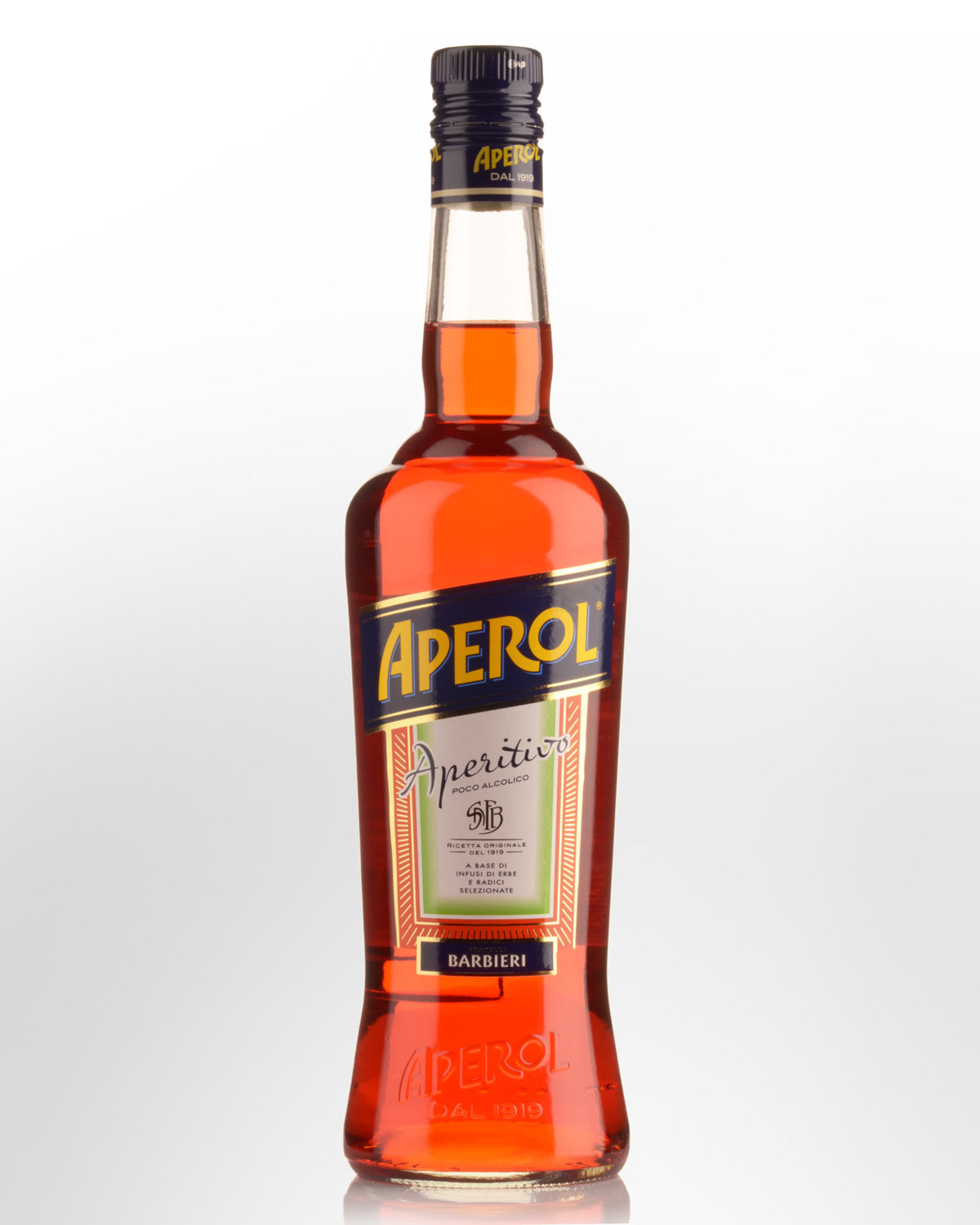 Aperol Aperitivo (700ml)
ITALY
Reminiscent of Cointreau without the spirit backbone, Aperol is a refreshing apertif for any occasion. First made in 1919 by Barbieri - a small family owned company in Padua near Venice, Aperol has become Italy's national pre-dinner drink where it claims nearly one quarter of the aperitif market. Produced using 16 ingredients including gentian, orange essence, rhubarb and quinquennia (china bark).
Tasting notes: Sophisticated and delightful aromas of tangerine and rhubarb. The palate entry is delightfully citrusy and sweet; the midpalate phase offers just enough herbal bitterness to balance. Ends up refreshing, orangey sweet and delectably herbal. This deserves to become a popular pre-dinner quaff. Rating: 90-95 points - www.wineenthusiast.com

Explore Aperols bitter-sweet flavour to the full . Serve it chilled on its own or long with soda, fruit juice, spirits or sparkling wine. At only 11% alc./vol. Aperol is light enough to enjoy again and again in many different ways.