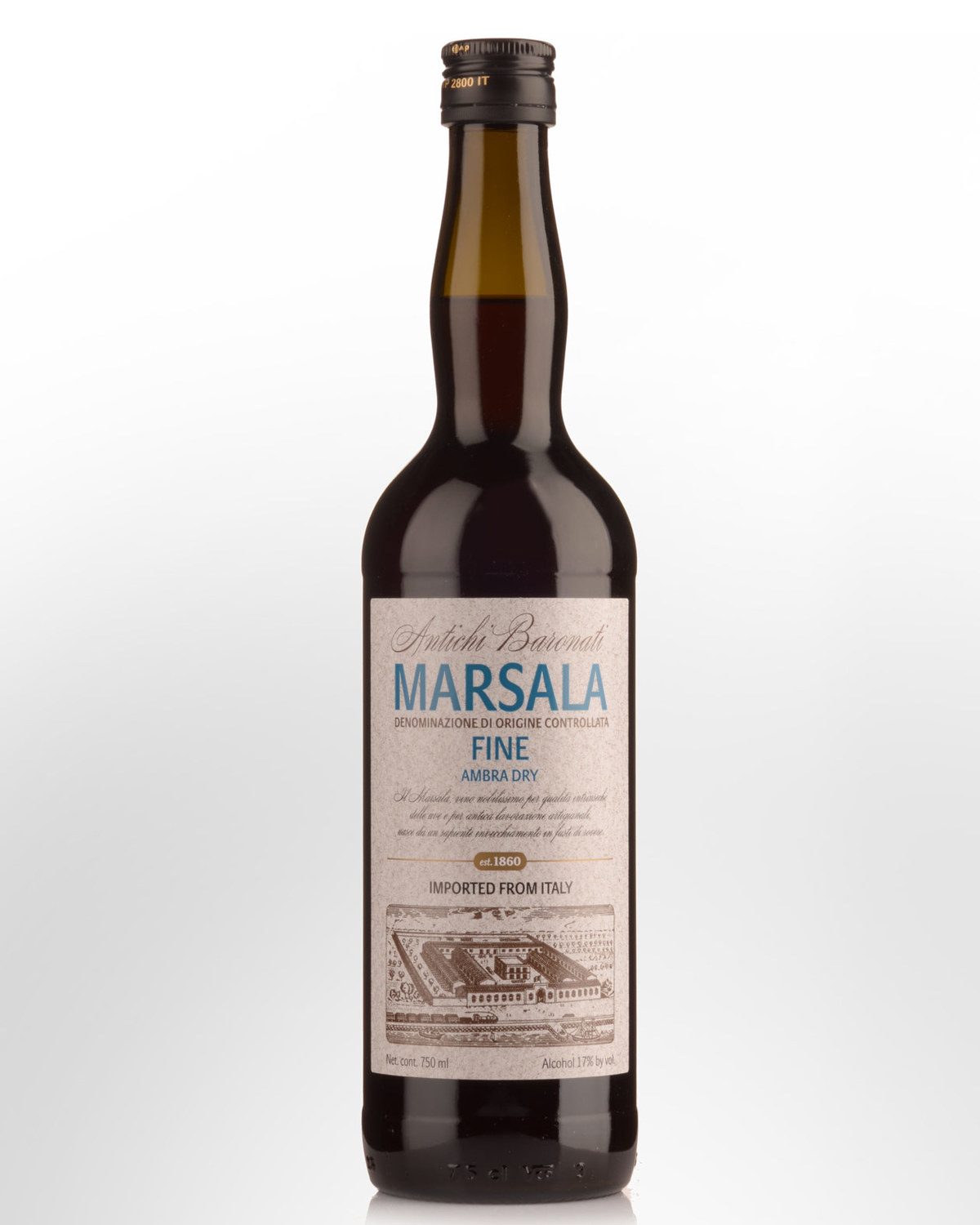 Antichi Baronati Fine Ambra Dry Marsala (750ml)
Produced by one of the oldest wineries in Sicily, Antichi Baronati brings the oldest traditions to today's kitchens and wine glasses. Winemaker, Gaspare La Vela-Fabrizio Vella employs Grillo and Insolia Catarratto grapes grown on clayey soils. The wine is aged in oak for twelve months and presents notes of nuts and vanilla while being mellow, with a pleasant taste of licorice, almond and coffee. 17% Alc./Vol.
No tasting notes available.