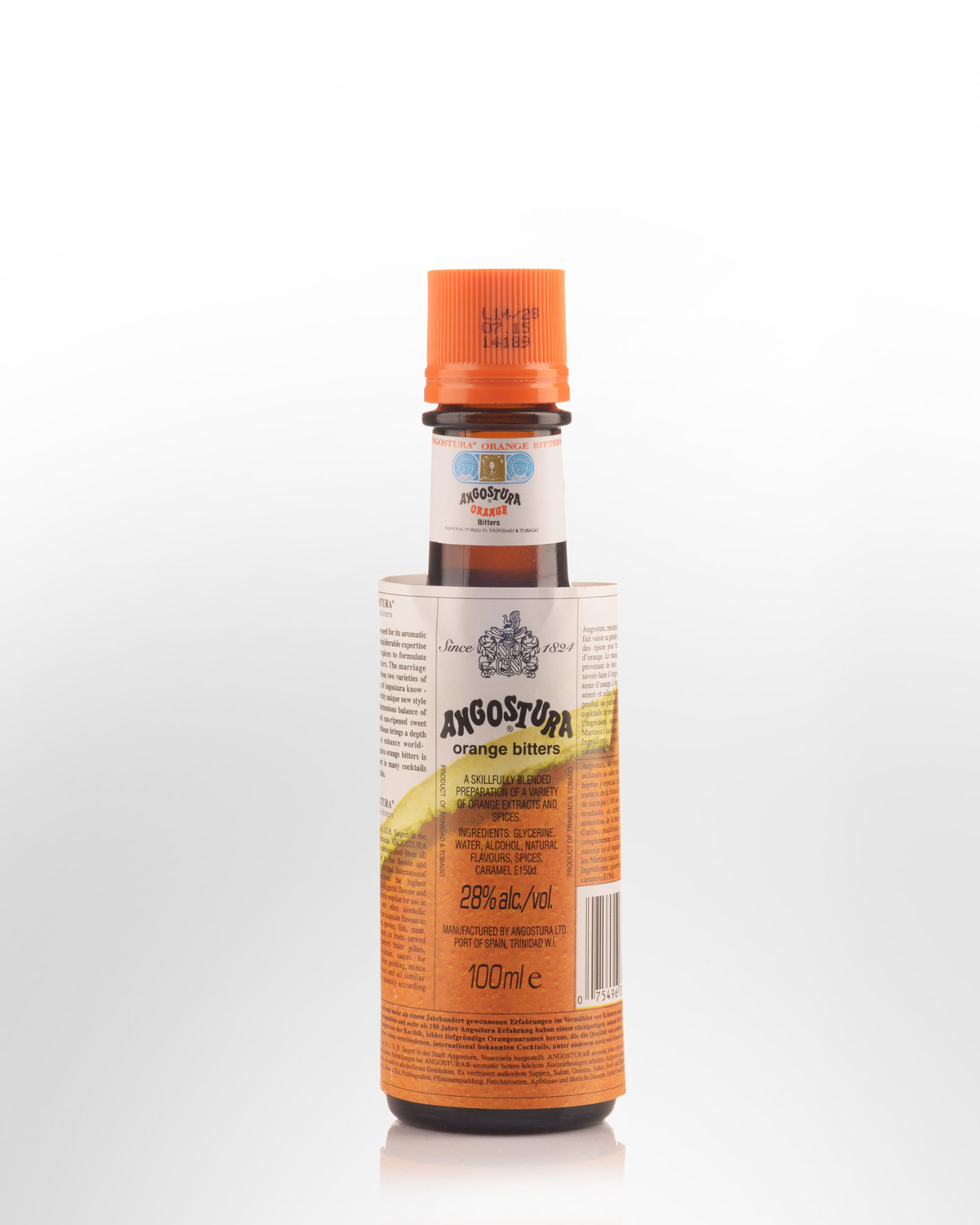 Angostura Orange Bitters (100ml)
TRINIDAD AND TOBAGO
In the last few years we've witnessed a renaissance period for cocktails and a subsequent demand for traditional ingredients. Many cocktail classics call for Orange Bitters, which for a long time was notoriously difficult to find. With the resurgence of interest has come enough demand to inspire Gary Regan to produce his now famous Regan's No. 6 Orange Bitters. Following Regan's success, others have followed, each putting their own spin on Orange Bitters. Regan's is intense, assertive, extremely bitter and very heavily spiced, Fee Brothers' much lower alcohol version focuses more on capturing the essence of sweet, ripe orange. Angostura's interpretation lies somewhere in between the two. Clean citrus characters are enhanced by a clean spirit, and a balanced dose of spices.
Apart from being an essential addition to classic cocktails such as the Manhattan, Sazerac or San Francisco, we suggest you try a dash in your next martini, with lime and soda, in orange cake or add to Crepe Suzette. One staff member insists a couple of drops is the secret to his self assessed 'stunning' Beef Teriyaki recipe. The jury is still out. 28.0% Alc./Vol.

Click here
for Classic Cocktails.