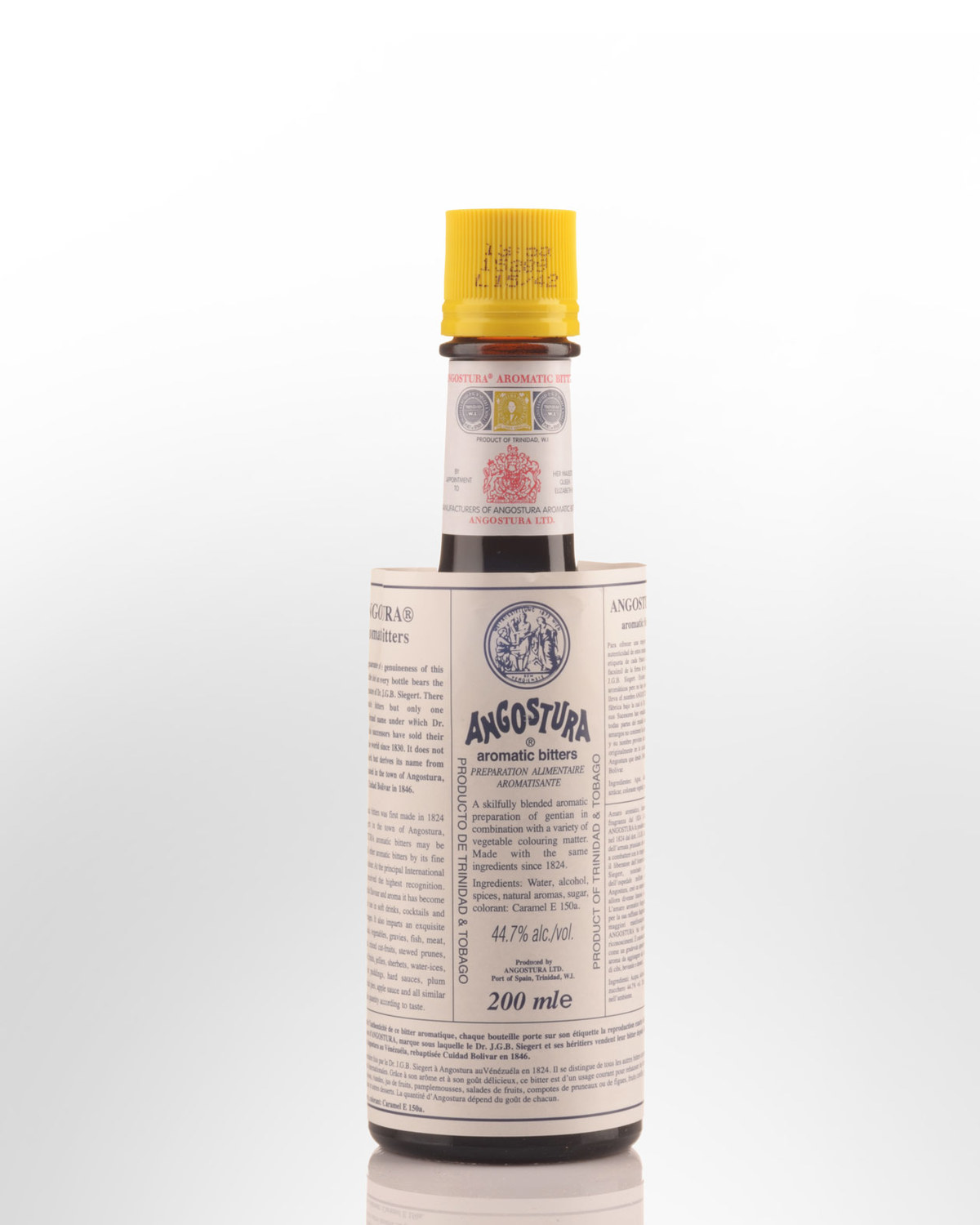 Angostura Bitters (200ml)
Trinidad & Tobago, Caribbean,
Created in 1824 by J.Siegert , a German surgeon posted at the Military Hospital in the town of Angostura, Venezuela. Its genesis lay in the requirement for an elixir to combat the repetitive stomach disorders that soldiers were suffering from. After four years of trial and error, researching and analysing the qualities of tropical herbs and plants, Siegert finally arrived at a unique blend of materials which he called 'Amargo Aromatico' or aromatic bitters. Its first public release in Venezuela in 1830 was an instant commercial success. By 1850, he had resigned his commission in the Venezuelan army, to concentrate on the manufacture of his bitters, since by then demand had leapt ahead of supply.
Rum based, this skilfully blended aromatic preparation of gentian in combination with a variety of vegetable colouring matter, must be on every bar shelf. It has a particularly pungent aroma with a concentrated flavour and high alcohol content (44.7%). That means you require only a dash or two at a time. Angostura is never drunk on its own, but is indispensable in the creation of many classic cocktails and is applauded with gin, the monotony of which has been forever altered thanks to Angostura.