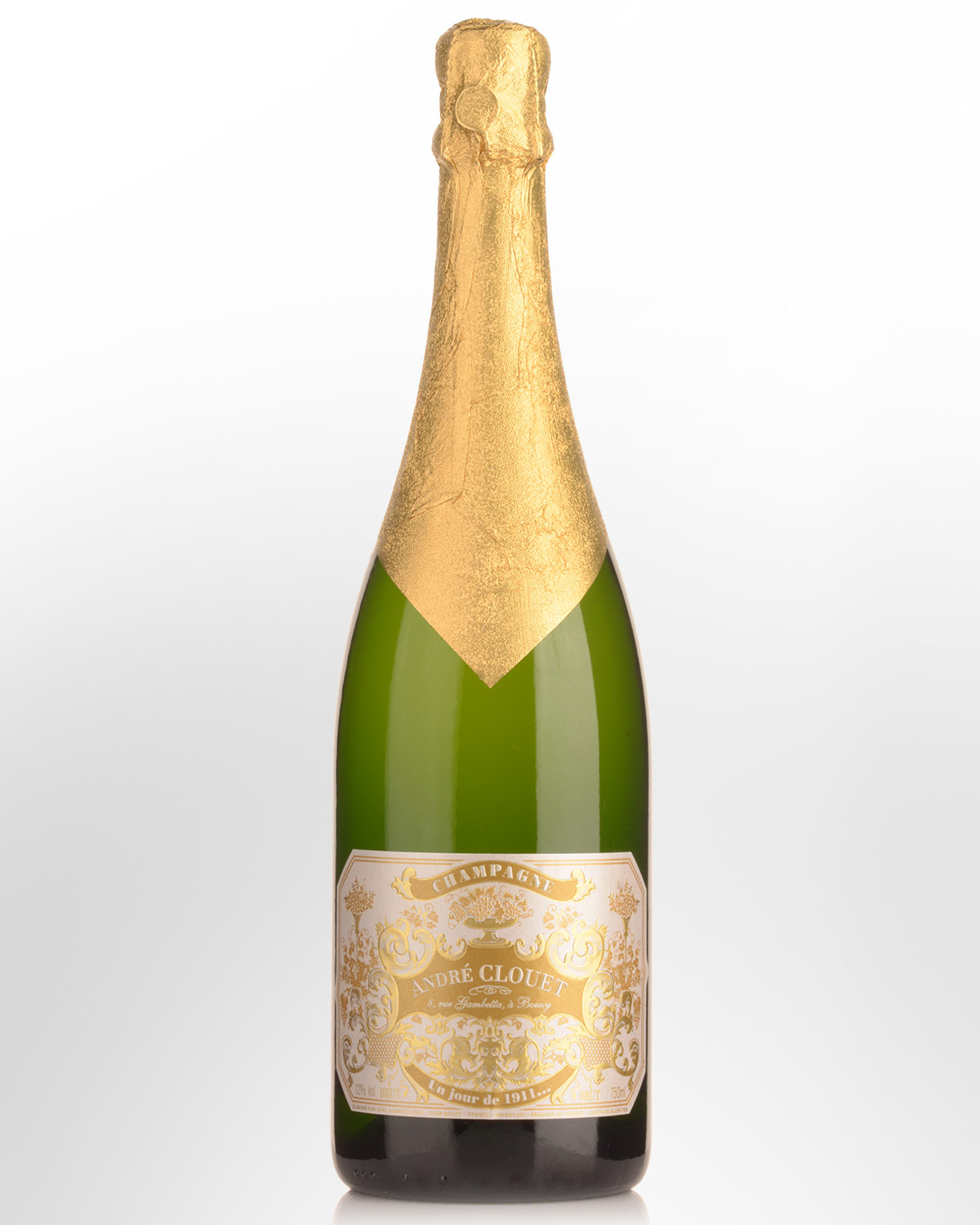 Andre Clouet Un Jour de 1911 Grand Cru Brut Champagne
When it comes to Pinot Noir in Champagne, the grand cru villages of Bouzy and Ambonnay rank amongst the greatest in the region. And one of the most talented exponents from here is the Clouet family based in Bouzy. Champagne Andre Clouet have been producing Champagne for over two centuries, and under the guidance of Jean Francois Clouet the wines have never looked better. While his wines are exuberant and concentrated, Jean Francois manages to counter this with immaculate finesse and detail on the palate.
Un Jour de 1911... is a call back to the golden age of France in the early 20th century. Inspiration comes from a precious few bottles of Clouet Champagne that were uncovered after spending 80 years hidden in a small cellar.
Other Reviews....
The NV Un jour de 1911... is another 100% Bouzy Pinot Noir with an ancient label design. The shining golden-colored cuvée combines ripeness, complexity and finesse with intensity and elegance on both the nose and palate. It's a powerful and rich yet very fine and balanced Champagne with great freshness and complex length. It is juicy and intense but also highly delicate, and its mineral tension and persistent finish make it a first-class wine for elaborate dishes. A great Champagne, with a label that doesn't give any more detailed information regarding vintages or disgorgement date, but we know it's always a 50/50 blend of three vintages (including one great millésime at least 10 years old) and reserve wines from a solera system. I tasted the wine as a Brut with Clouet's German importer in Bremen. You shouldn't drink it too early, as it would be a waste of its talents. Drink 2021 - 2033.
96 points
Stephan Reinhardt - Wine Advocate (Apr 2021)
A rich and expansive champagne with tons of mature aromas of dried fruit (apricots!) and candied orange. Teeters on the edge of decadence, but has enough vitality to stay on the right side of that line. Plenty of textural complexity on the palate and a long, chalky finish that keeps giving and giving. Spot-on balance. Drink or hold.
95 points
JamesSuckling.com