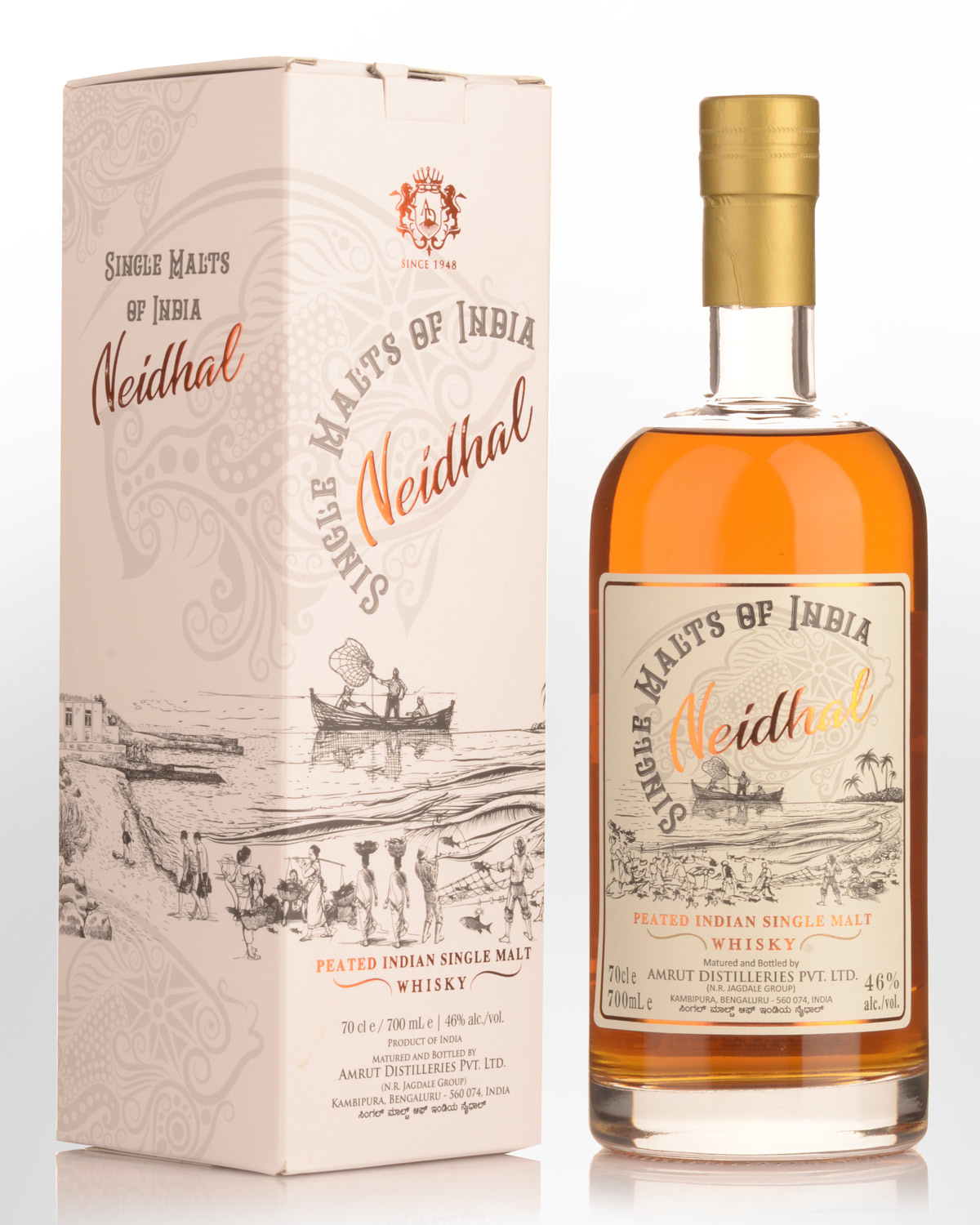 Amrut Single Malts of India Neidhal Single Malt Indian Whisky (700ml)
Amrut's new umbrella brand, 'Single Malts of India', sails into the unchartered waters of local independent bottlings to showcase some of the country's hidden gems. 'Neidhal' is the first in the series, and is a limited release of 12,000 bottles with 1200 bottles being allocated to India. The name references ancient Tamil texts, dating back to the Sangam period (300 BC – 300 AD), in which earth is classified into five regions called 'Tinais', each being associated with its own distinct literary style, grammar, mood, romance, culture and even cuisine. Neidhal comprises all oceans and neighbouring regions and the way of living associated with them.
Matured & bottled at Amrut, the source of the whisky is not disclosed. Whoever distilled it could well have taken inspiration from Ardmore, as this presents in a Highland smoke-guise while retaining a sparkle of coastal freshness. The aromas are mirrored on the palate where sweet smoke melts into even sweeter malt; super pure, the finish balances out with hints of mint chocolate, medicine chest, pepper and sooty peat. 46% Alc./Vol.
Notes from the bottlers... tropical fruit and vanilla punctuated by soft phenols and sea salt on the nose. On the palate, a fruit cocktail with a touch of iodine. The middle ground is an essay in chewability and a finish that is phenolic with a touch of sweet vanilla.