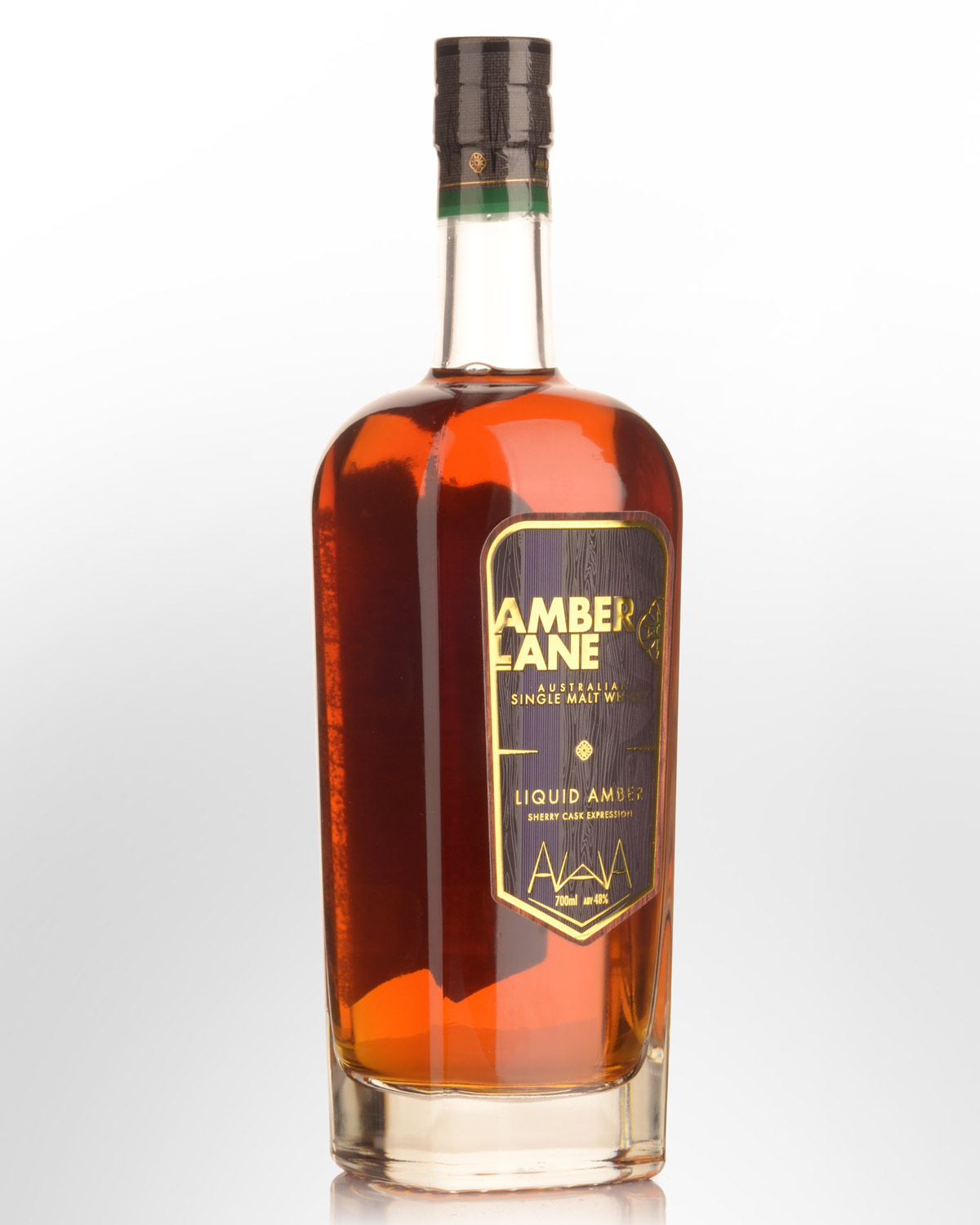 Amber Lane Liquid Amber Sherry Cask Expression Single Malt Australian Whisky (700ml)
New South Wales,
AUSTRALIA
Another precociously coloured malt from this Central Coast upstart, the sherry matured 'Liquid Amber' melds aromas of vanilla, prunes, dates and dark chocolate in a PX-driven profile that extends to the palate. We were impressed by a sample of the cask strength expression, so expect something similar in this 48% bottling. Working from Wyong on the NSW Central Coast, nestled between the green hills of the Yarramalong Valley, Amber Lane has evolved into a project with a simple, down to earth ethos that focusses on end-flavour. It includes a pot still designed to maximise copper-contact, thus producing more complex flavour chains, local barley, high quality oak and a preference for bottling at high ABVs. Non chill filtered.
Notes from the producers... Ambling through a forest, the air is alive with honey, exotic blossoms and rich earth. Sipping golden nectar from an ancient tree, we savour the comforting flavours of toffee, chocolate-coated honeycomb, maple syrup, orange zest, dried apricots and figs. A long sweet cinnamon finish.