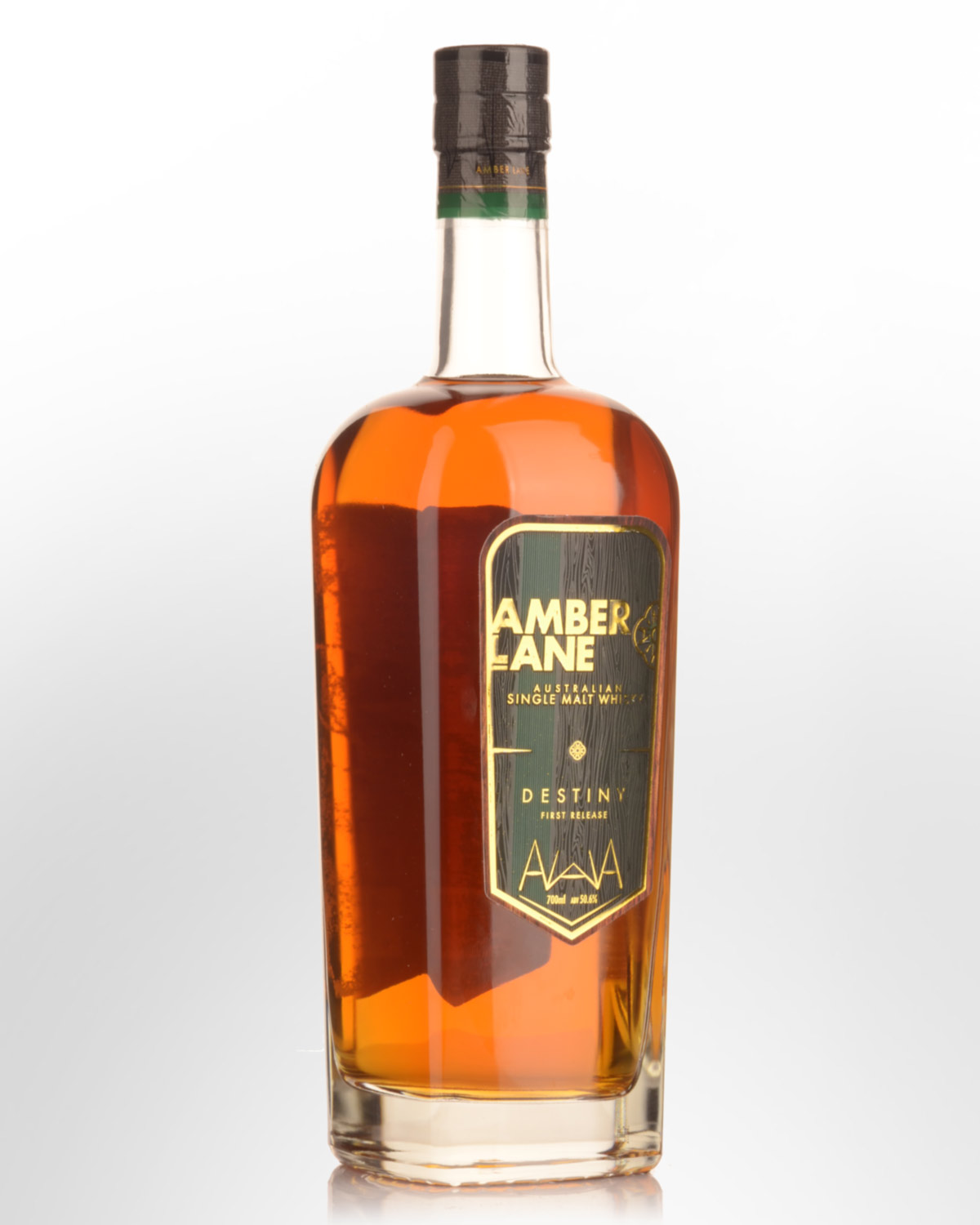 Amber Lane Destiny Single Malt Australian Whisky (700ml)
New South Wales,
AUSTRALIA
In 2017 fellow amateur astronomers, Rod Berry and Phil Townsend were enjoying the dark rural night skies at Coonabarabran, NSW when serendipity intervened. During an excursion they stumbled upon a small whisky distillery. A dream coalesced and a sense of destiny has marked every step since. Now working from Wyong on the NSW Central Coast, nestled between the green hills of the Yarramalong Valley, Amber Lane has evolved into a project with a simple, down to earth ethos that focusses on end-flavour. It includes a pot still designed to maximise copper-contact, thus producing more complex flavour chains, freshly malted Australian barley, high quality oak (primarily sourced from Heaven's Hill and bodega ex-Pedro Ximenez casks), zero chill filtration and a preference for bottling at high ABVs. The aptly named 'Destiny' is their first release, a marriage of whiskies aged for at least four years in 200L American oak Bourbon casks and 250L Sherry casks. We sampled batch 027. The aromas conjure digestive biscuits, cocoa and malted milk with a grassy overlay, then move into sweeter baked fruits. For a relatively young spirit, it's mouthfilling yet nicely balanced and run-through with flavours of cinnamon apple tart, dried peach and grassy malt. The finish hints at rhubarb and dark chocolate, fading with gingery heat. Bottled at 50.6% without chill filtration.
Notes from the producers... An otherwise impossible dessert menu not limited by the earthly constraints of plate or time. Have it all. Apple pie with brandy custard; raspberry-ripple vanilla ice cream sprinkled with shards of honeycomb and delicate wisps of fairy floss; crème brulee with ginger and lychee sorbet; apricot & raisin chocolate mousse in a caramel sauce.