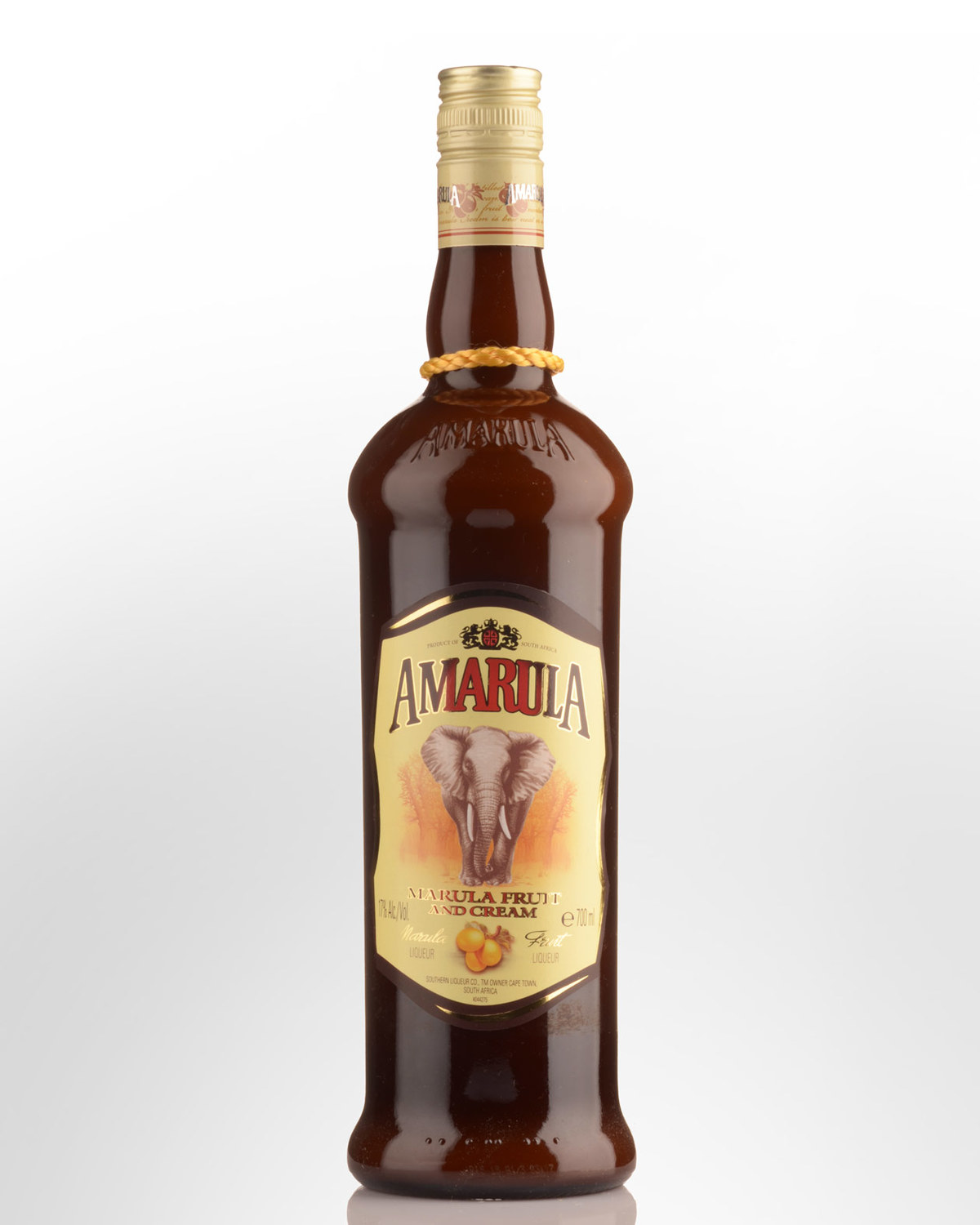 Amarula Cream Liqueur (700ml)
SOUTH AFRICA
The Marula tree "Sclerocarya birrea" grows mainly in the warm, frost-free regions of subequatorial Africa, and, with minimal rainfall, normally brings forth an abundant crop. Found at medium-low altitudes, in open woodlands and bush, this average-sized tree can be up to 10 metres tall, but under favourable conditions it can grow as high as 15 metres. During February, at the height of the African summer, the olive green fruit of the Marula tree ripens to a golden yellow and its intense tropical fragrance floats on the warm summer breeze, luring various species of wild animals from miles around. In particular, herds of trumpeting elephant walk for days to gorge themselves on the fruit; and for this reason, the Marula tree has come to be known as "The Elephant Tree".
Only the female tree bears fruit - succulent, tart, with an exotic flavour - containing four times as much vitamin C as an average orange. It is oblong in shape and the size of a medium plum. The ripe marula is light yellow in colour and composed of a leathery skin enclosing white fibrous flesh and a large stone. The stone contains two or three kernels which are rich in oil and protein. In a good season, a single tree can bear as much as two tons of fruit. But nature is unpredictable and yield can vary from season to season.
Once the ripe fruit of the marula has been gathered, the kernels are removed in a destoner and the flesh crushed from the skin. The marula flesh is then fermented under conditions similar to winemaking. After fermentation, the marula wine is distilled in copper pot-stills. The young liqueur is then matured in small casks of oak for approximately two years and enriched with pure marula extract - obtained through a special process which captures the unique flavours of the marula in a concentrated form. The final step in the creation of Amarula Cream is the blending of the liqueur with the finest, fresh cream until a smooth consistency is formed. The creaming process is of the highest standard, resulting in a cream product which is completely stable, rich and soft. The final product has an alcohol content of 17% alcohol by volume.
Tasting note: Milky tan color. Sweet nougaty caramel, and malt aromas. A supple, creamy entry leads to a moderately sweet medium-bodied palate of sweet dried papaya, cream, caramel, and malty, light spice flavors. Finishes with a creamy, caramel and toasted nut fade.
International Review of Spirits Award: Silver Medal
RATED: 88 points (Highly Recommended) - tasting note sourced from www.tastings.comsize>

Serving Suggestions for Amarula Cream
Baby Elephant.
2 Tots Amarula Cream
180 ml cold or hot milk.
Method: Pour milk into a glass, top with Amarula Cream and garnish.
Zambesi Sunset
2 tots Amarula Cream
2 tots coffee liqueur
1 tot/dash grenadine (for colour)
8 strawberries
Method: Place all the ingredients in a blender and blend well. Half fill a glass with crushed ice, pour the mixture over and garnish.
 Click here to learn more about Liqueurs.

 Click here for Classic Cocktails.