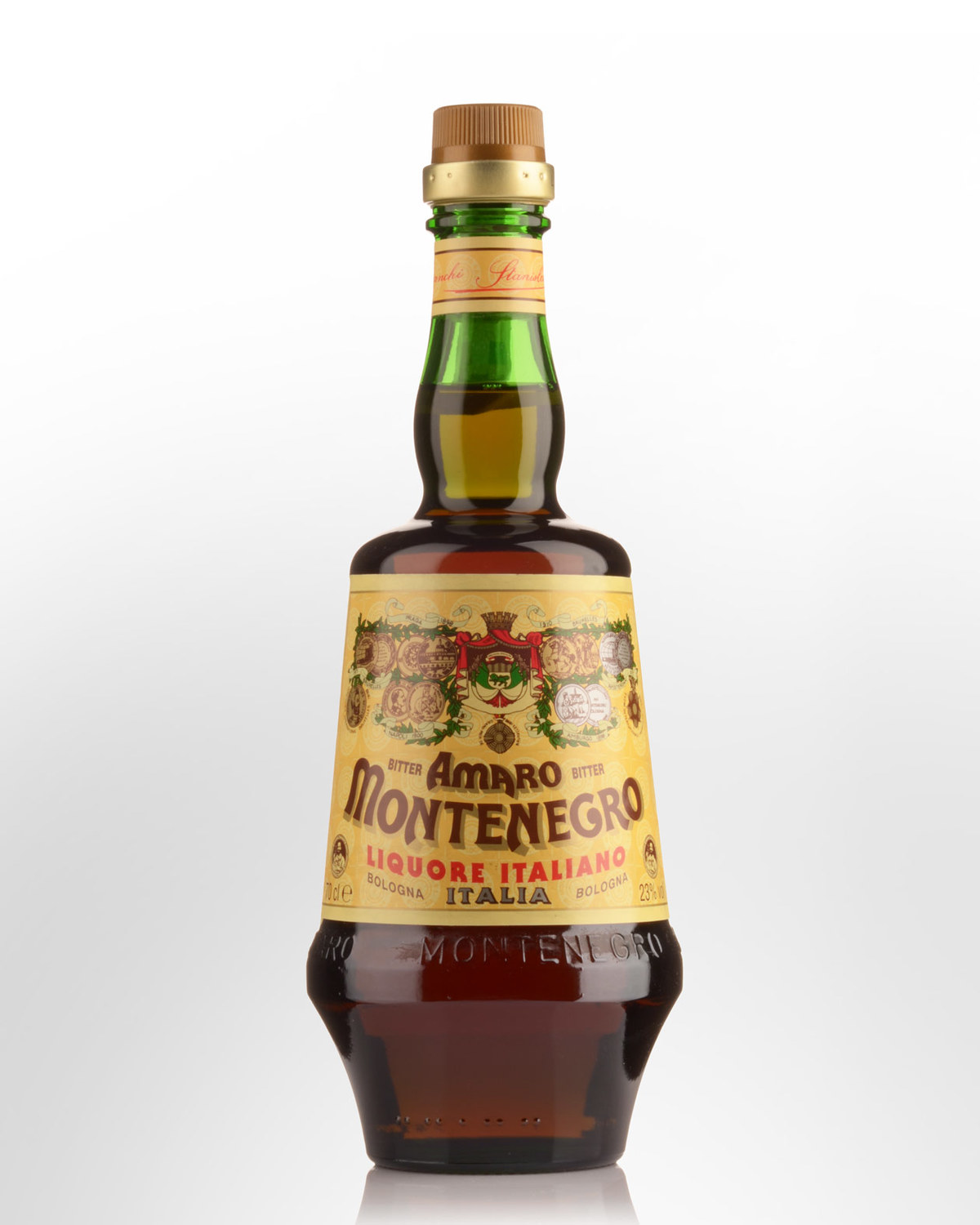 Amaro Montenegro Digestif Liqueur (700ml)
Amaro Montenegro, "the liqueur of the virtues" , was created in 1885 thanks to the lengthy, impassioned experiments of a famous distiller and herbalist, Stanislao Cobianchi. The name "Montenegro" is a dedication to the beautiful princess Elena of Montenegro, who was engaged to Victor Emanuel III. In its over 100 years of history, Amaro Montenegro has seen its success grow continuously up to the present day, now being one of the leading brands on the Italian market. Produced from a blend of over 40 different herbs from all over the world Montenegro involves a distinct soaking and distillation process which results in a liquor sweet in taste with a slightly bitter finish. Appreciated as a digestive for consumption after meals, with soda, on ice or even hot. 23%Alc./Vol.
Tasting Notes "Displays early botanical scents of orange peel, fresh not dried coriander, red cherry, pekoe tea cucumber. Palate entry is sweet at first then it quickly turns mildly bitter and botanical; by midpalate, there's a slight sweetness of tangerine/mandarin peel. Aftertaste is moderately bittersweet and citrusy.
Rated: 90-95 Highly Recommended" -Wine Enthusiast.size>
Other reviews... Deep copper hue. Rich, Christmas pie, nutmeg, and herb aromas are inviting. A soft entry leads to a sweetish, light-to medium-bodied palate of bitter, medicinal herbs, honey, dried blood orange peel, and treacle. Finishes with a great mix of the sweet and bitter elements. A deeply flavored, highly-drinkable digestif. International Review of Spirits Award: Gold Medal
RATED: 94 points (Exceptional) - tasting note sourced from www.tastings.comsize>

 Click here to learn more about Liqueurs.

 Click here for Classic Cocktails.