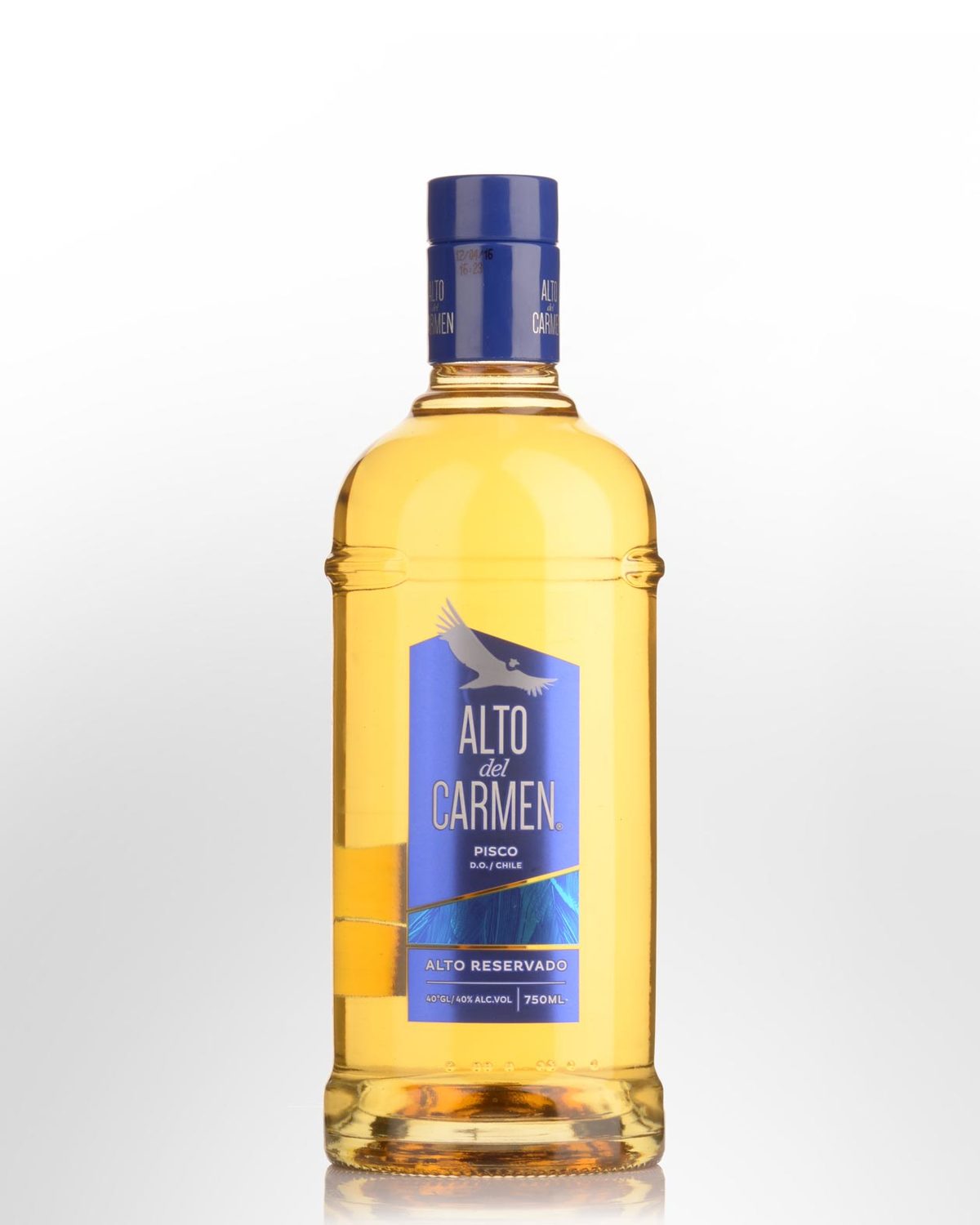 Alto del Carmen 40 Reservado Pisco (750ml)
Chilean Pisco is a distillate mainly of grapes from the Moscatel family, which are grown primarily in the semi-arid "little North" zone of Chile. Chile claims Pisco as its own, protecting its quality through strict adherence to regulations which permit production and processing only in the administrative regions of Coquimbo and Atacama.
Alto del Carmen is produced just outside of Vicuna in the beautiful Elqui Valley. Tucked away in the high altitudes of the Andes, the wine-growing region is renowned for its Muscat grapes. This example is double distilled in small batches from Muscat, Pedro-Ximenez and Torontel grapes, then triple filtered and bottled at 80 proof. Expect fresh grape aromas and a satiny textured brandy that's also pleasantly warming. 40% Alc./Vol.