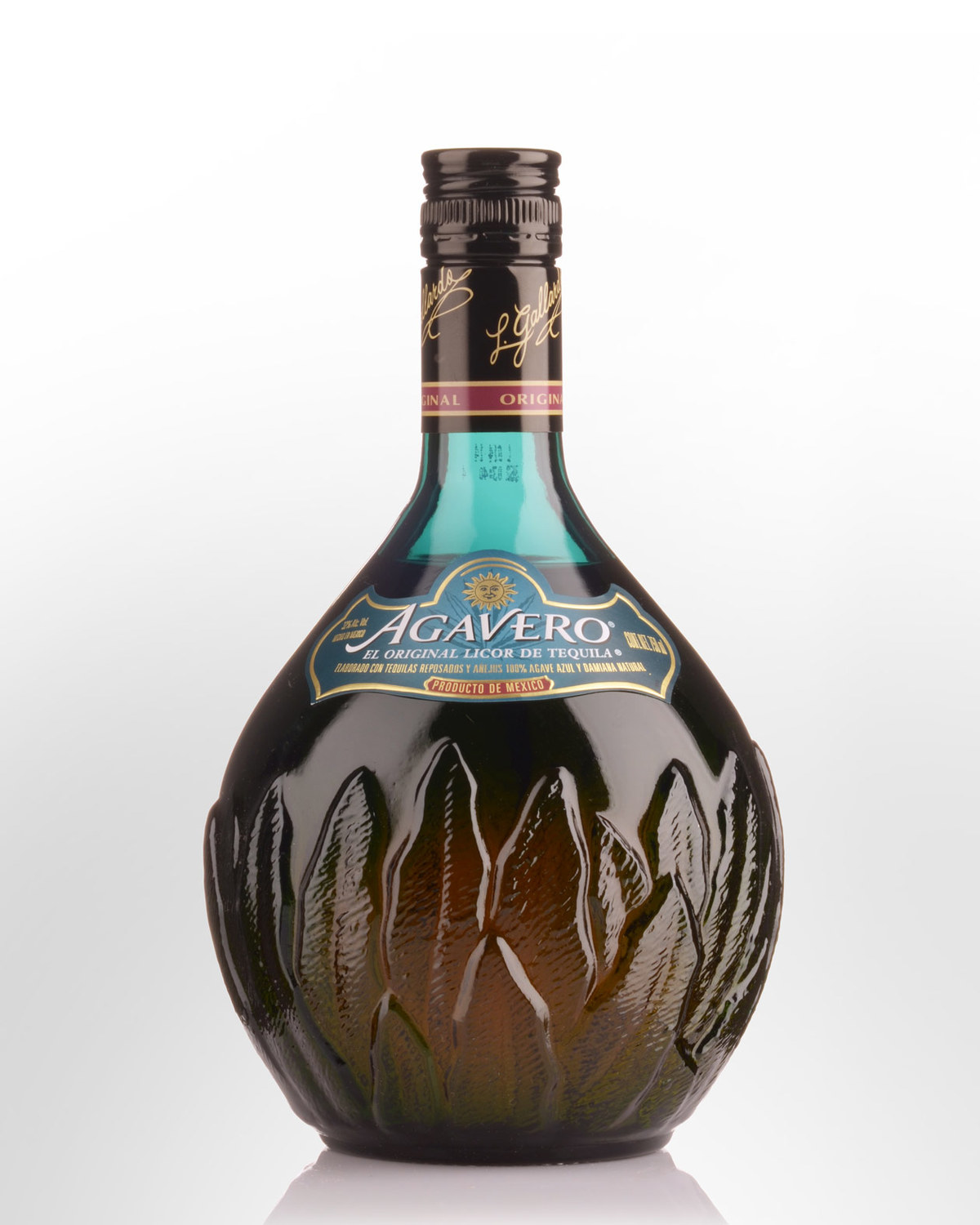 Agavero Tequila Liqueur (750ml)
The Agavero company was founded in 1857 by Lazaro Gallardo. Shortly thereafter, in the heart of the Tequila growing region at the Los Camichines Distillery in Jalisco, Mexico, Gallardo created "Agavero Tequila Liqueur" naming it after the "Blue Agave" plant from which Agavero is made. The production process behind this unique liqueur begins with the gentle baking of the Blue Agave to obtain the aguamiel (honey water), which is then put through natural fermentation and subjected to two slow distillations. This achieves a tequila characterized by its unique softness & natural sweetness. Two different styles of tequila are then produced: Firstly, an Anejo Tequila which is aged eighteen months in white oak casks (six months more than the minimum required by law.) And secondly, a Reposado Tequila which is aged six months to one year in white oak casks. The additional maturation allows for the full benefits of the slightly charred, white oak casks to be blended into the liquid. The Tequilas are then hand blended with Agavero's special ingredient, the essence of Damiana Flower - a flower indigenous to the mountains of Jalisco and a known aphrodisiac. The resulting liqueur can be enjoyed straight or on the rocks with a slice of lime or orange or in a variety of cocktails.
Tasting Note: "Amontillado Sherry-like harvest-gold hue. Surface aromas ring with agave herbal-vegetal perfume while base scents feature wood resin, carnations, key lime and asparagus. Polite, moderately sweet at palate entry, then the taste turns keenly herbaceous at mid palate. Finishes sweet. 32% Alc./Vol.
Rating: SUPERB (90-95) / HIGHLY RECOMMENDED"
- Tasting note sourced from Wine Enthusiast. size>
 Click here to learn more about Tequila.