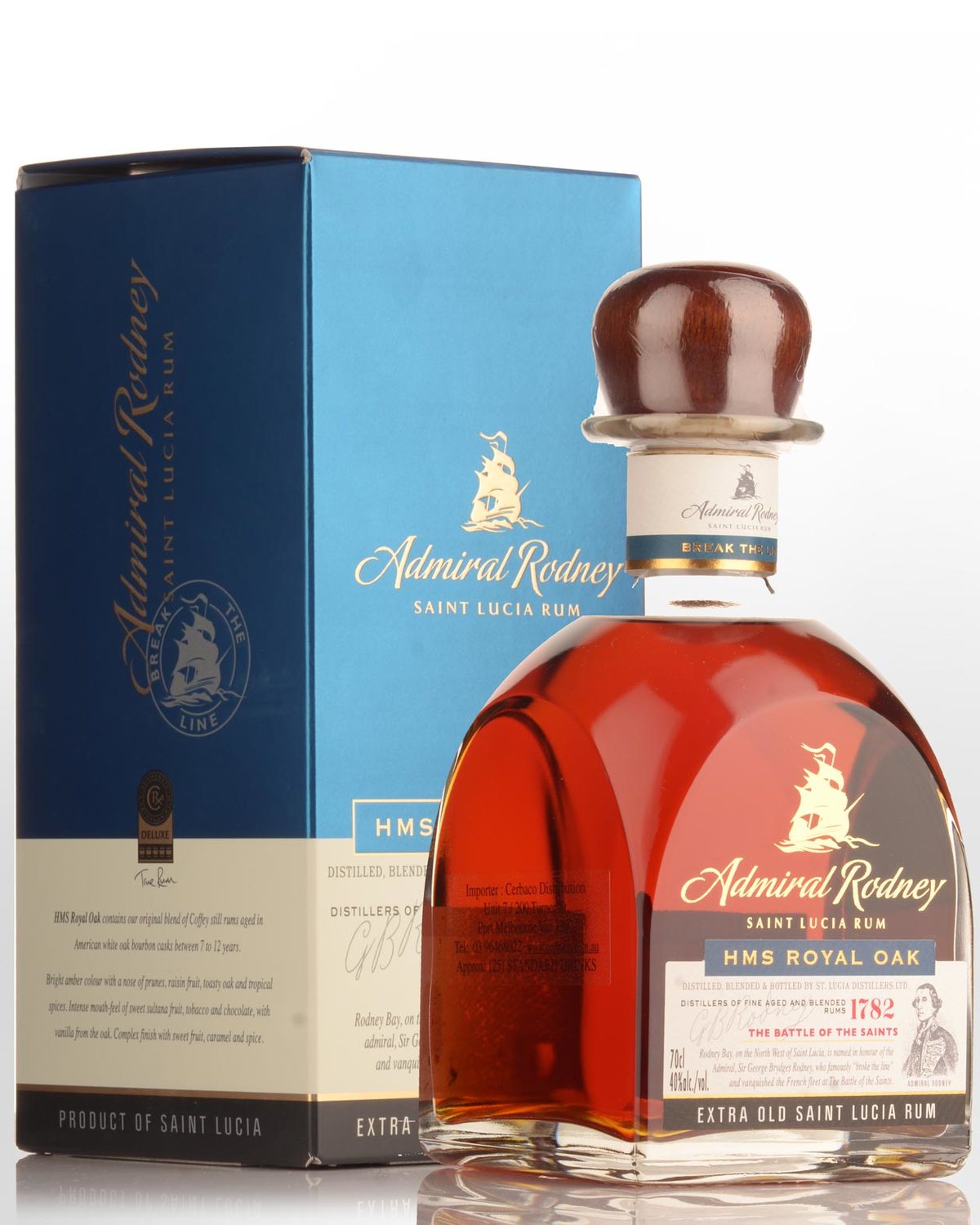 Admiral Rodney HMS Royal Oak St. Lucia Rum (700ml)
St Lucia Distillers Group of Companies is a small rum distillery situated in the scenically beautiful and agriculturally rich valley of Roseau on the Caribbean island of St Lucia. A passionate team of distillers and blenders work together to produce a range of over 25 rum and rum-related products, many of which have won honours at international competitions.
A 100% column distilled spirit , this is matured in American oak casks (x Jim Beam, Jack Daniels and Buffalo Trace) and blended from material aged 10-12 years. Named after Lord George Rodney, the man responsible for vanquishing the French fleet at the battle of Saints on April the 12th 1782 .
Tasting note:
Bright copper colour gleams in the glass. Some minor sediment evident. Evokes aromas of café-crème, molasses-drizzled pancakes, dried mango, cinnamon and vanilla. Silky and graceful on the palate; a delicious harmony of honey and grated chocolate flavours delivered with a flourish of cinnamon warmth. Finishes gently spicy, vanilla-heavy yet not overly sweet. Classic lighter bodied rum for easy drinking and all-purpose mixing.
40% Alc./Vol.