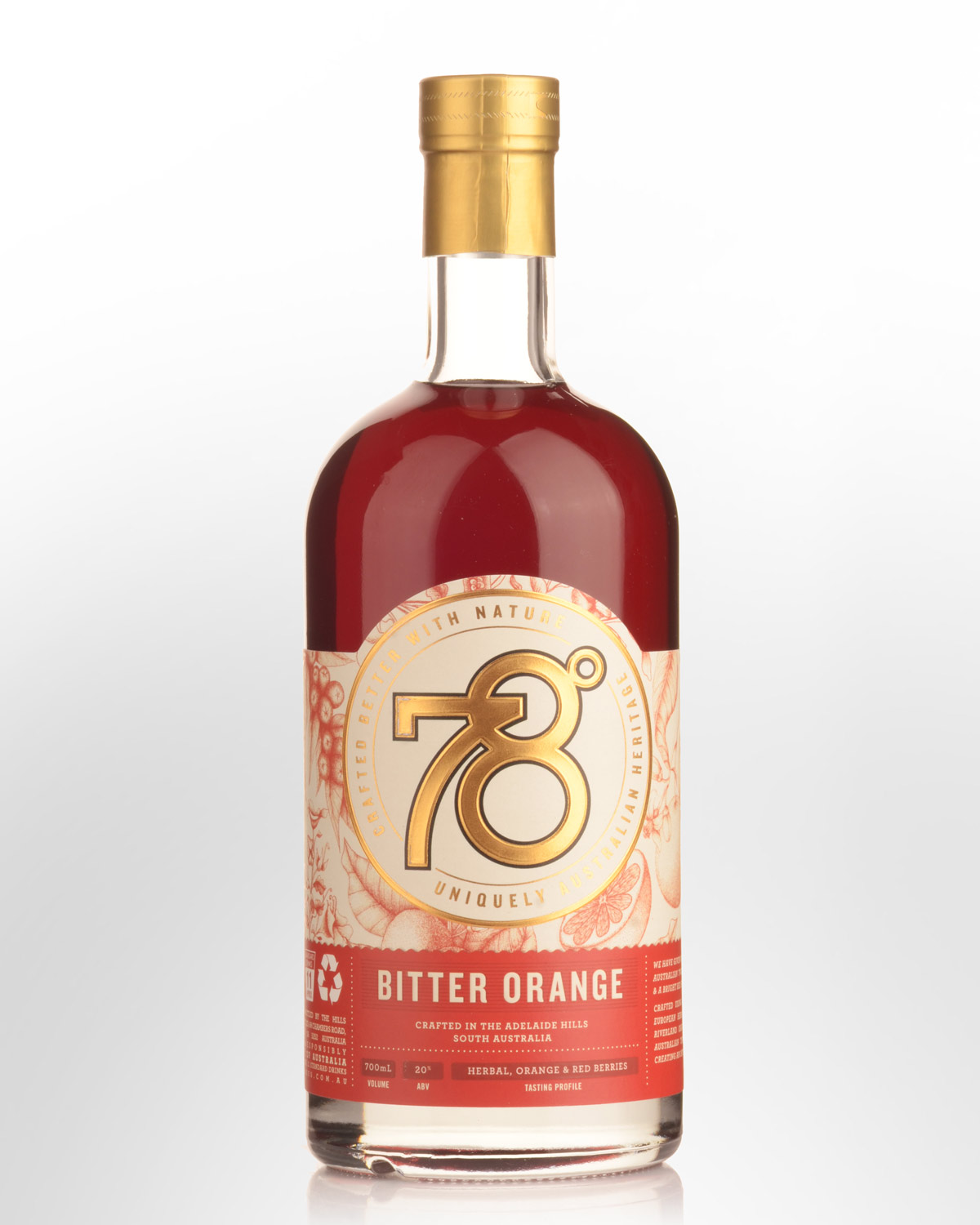 78 Degrees Bitter Orange Aperitif (700ml)
Adelaide Hills, South Australia,
AUSTRALIA
An Australian Bitters expression marrying traditional European herbs with predominantly native ingredients including riberrries, thyme, lime and quandongs. Tasting note: Cloudy orange, delicately tart, pith/peel and orange sorbet aromas. Follows through with pure, pleasingly tart orange and citrus flavours and a faintly bitter, dried herb finish. Cleansing and refreshing. Try it in a spritzer or an Aussie Negroni. 20% Alc./Vol.