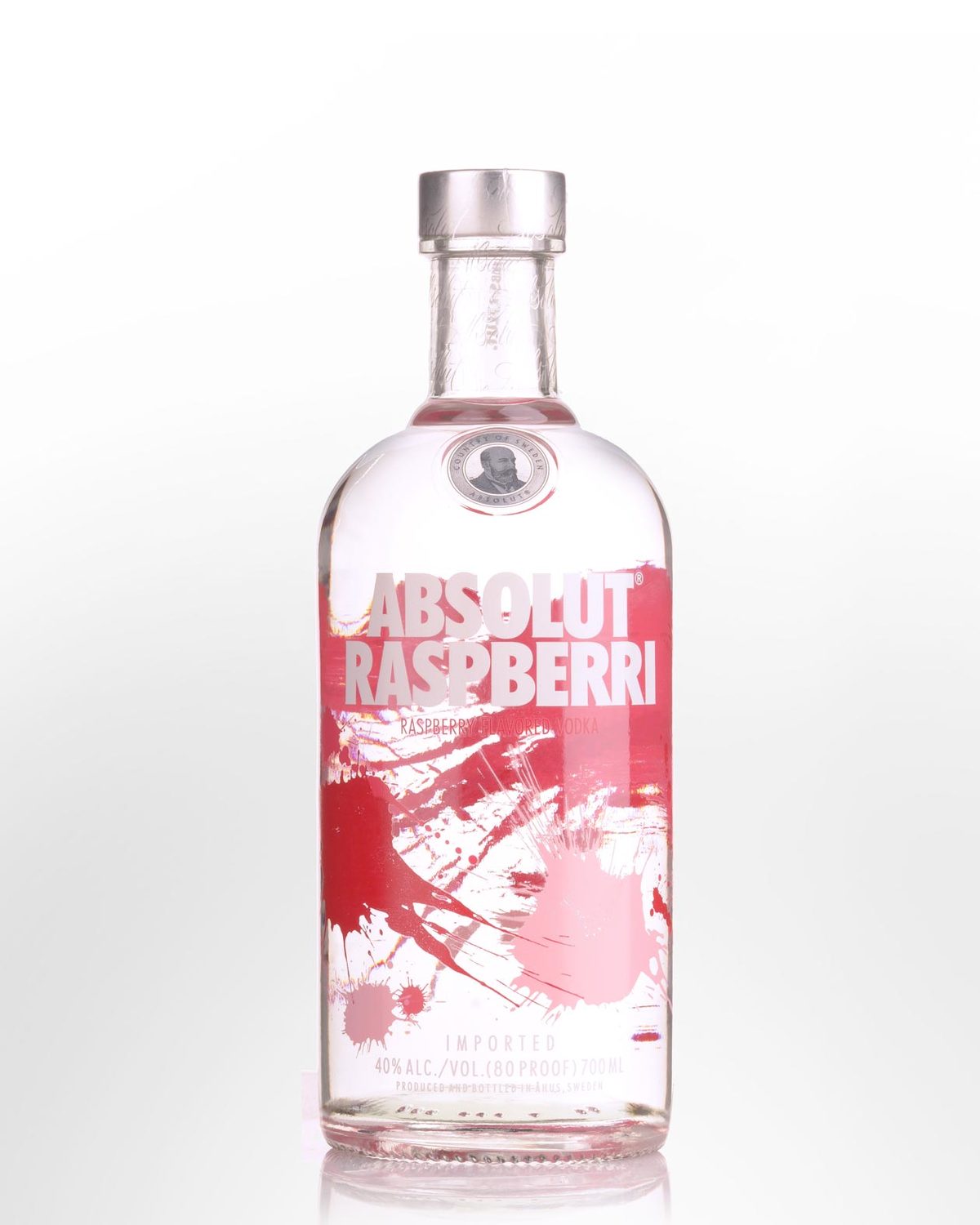 Absolut Raspberri (Raspberry) Flavoured Vodka (700ml)
Everybody knows that the Russian and Polish national spirit, made from rye malt and often potato starch, is vodka. However, one of the best value premium vodkas on todays market actually comes from Sweden. This superb, neutral vodka first appeared in 1979. Distilled from grain grown in the fields of Southern Sweden, Absolut was conceived as a pure product with its own peculiar Swedish identity. The distinctive bottle design was inspired by an antique medicine bottle, while the minimalist logo and absolutely clear glass emphasise the simplicity and purity of the product.
Flavouring vodka is an age old Swedish tradition. Absolut Raspberri is the latest addition to the Absolut flavoured vodka range. Feel the intense burst of natural raspberry blended with the finest vodka distilled from grain grown in the rich fields of Southern Sweden.

Tasting note: The opening perfume is extremely raspberry-like; aeration tones down the jammy intensity a little as the bouquet turns seed-like. The palate entry is fruity, mildly sweet, ripe and pleasant; at midpalate there's a slight embers-on-the-tongue warmth that accompanies the ripe raspberry flavor. Ends comfortably fruity and acidic. 40% Alc./Vol.
Rating: 85-89 points.  - www.wineenthusiast.com
Other reviews... Clear. Vibrant raspberry lozenge an pond water aromas. A brisk, buoyant entry leads to a dry-yet-fruity light-to-medium body of spicy raspberry jam and pink peppercorn flavors. Finishes with a raspberry powder and talc fade.
International Review of Spirits Award: Bronze Medal
RATED: 82 points (Recommended) - www.tastings.com
 Click here to learn more about Vodka.