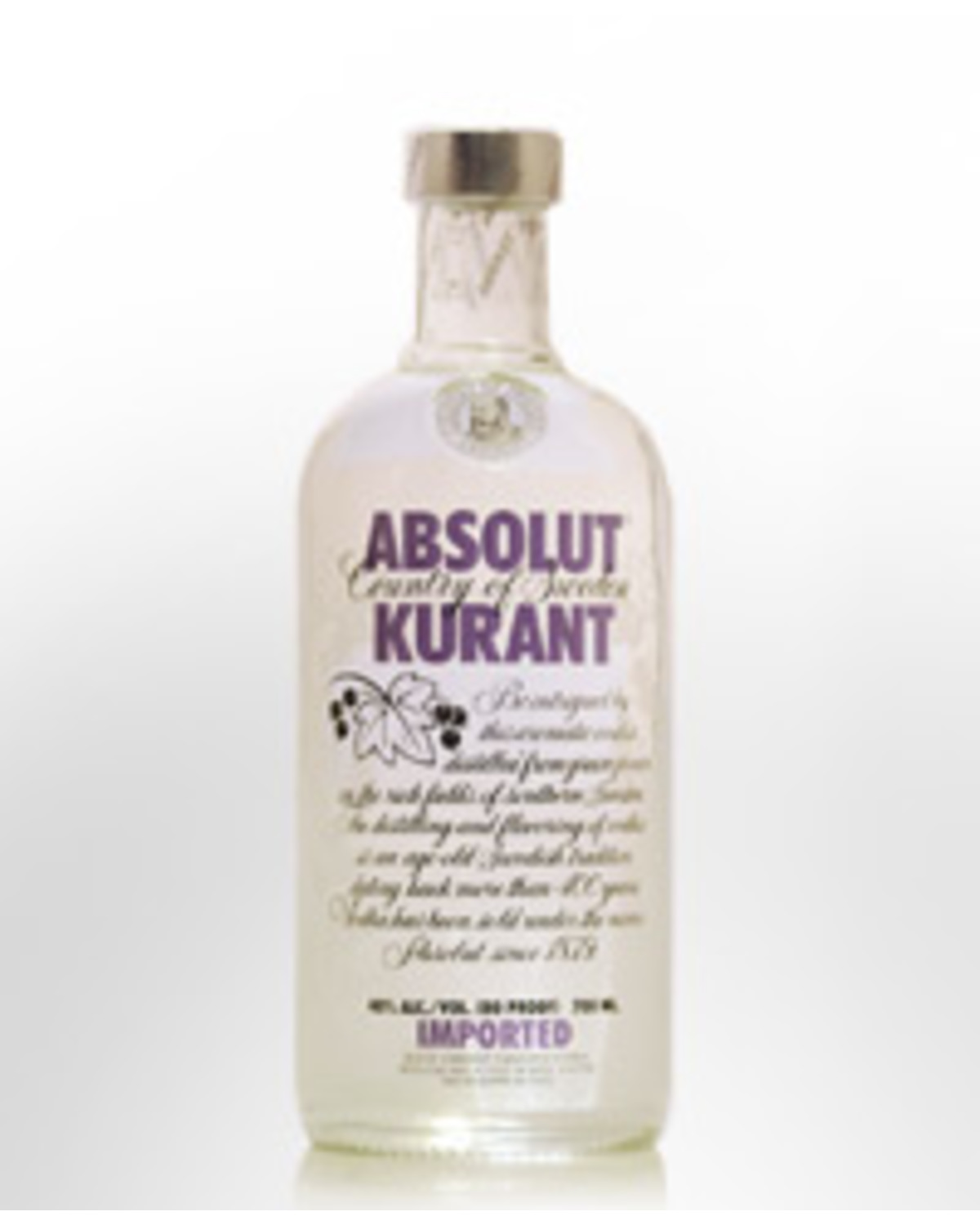 Absolut Kurant Flavoured Vodka (700ml)
Flavouring vodka with berries is an age old Swedish tradition. Absolut Kurant vodka has natural flavouring added using fresh blackcurrant berries which grow throughout Sweden, even above the Artic circle. The result is a crush of cassis in a pure water-white vodka.
Tasting note: The tart, bitter black currant bouquet is stunning right from the beginning whiffs; time serves to deepen the black currant concentration to cassis-like. Crisp, tart flavor is razor sharp and clean; at midpalate, there's an oily quality to the texture that underscores the racy, zesty, black currant flavor. Ends up ripe, fruity. Kurant is the unequivocal prototype for all berry-flavored vodkas.. 40% alc./vol.
Rating: 96-100 - www.wineenthusiast.comsize>
 Click here to learn more about Vodka.