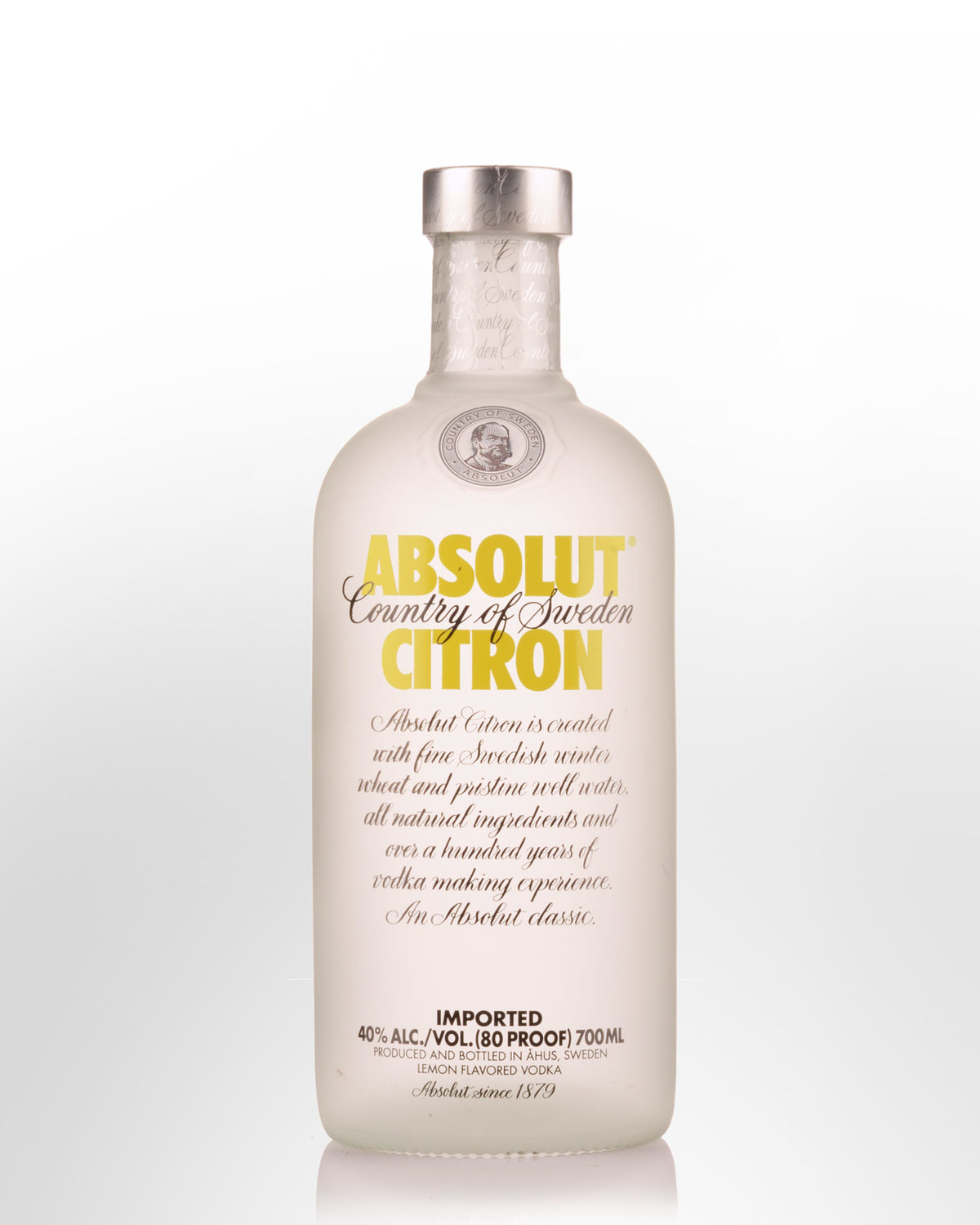 Absolut Citron Flavoured Vodka (700ml)
Flavouring vodka is an age old Swedish tradition and this example bears the distinctive flavour of citrus fruits. To produce Absolut Citron, an alcoholic base is made from locally grown wheat grain and continuously distilled to produce a high strength spirit. The spirit is then filtered through charcoal and transferred to stainless steel tanks so flavours stay neutral. Natural flavouring is finally added using fruit extracts from Lemons, Limes, Mandarins and Grapefruits. The result is a dry and zesty spirit with a curious sweet/tart interplay of lively citrus flavours.
Tasting note: Pristine appearance. Lovely, clean and intense aroma of tangerine is full and squeaky tart in the first whiffs; aeration serves to bring out zesty, spot-on scents of lemon juice and lemon peel. In the mouth, the crisp, razor-edged lemon taste dominates from entry into midpalate. Finishes tangy, pleasantly tart and irresistibly fresh. A superb, prototypical flavored vodka. Best Buy. 40% alc./vol.
Rating: 90-95 - tasting note sourced from www.wineenthusiast.com
Classic Cocktail: Cosmopolitan
The Cosmopolitan was allegedly created in 1975 by Neal Murray at a steak house in Minneapolis called the Cork & Cleaver. As with the origins of most cocktails, this claim is disputed by a number of sources. Informally referred to as a "Cosmo", the Cosmopolitan first gained popularity in the 1990s, and was further popularized among young women by its frequent mention on the the television program 'Sex and the City'.
2 parts Absolut Citron Flavoured vodka
1 part Cointreau
2-3 parts cranberry juice
(squeezed lemon or lime)
Method:
Stir or shake with ice and strain into a chilled martini glass. Garnish with a slice of lemon. Unflavoured vodka may also be used.
 Click here to learn more about Vodka
Click here
for Classic Cocktails.