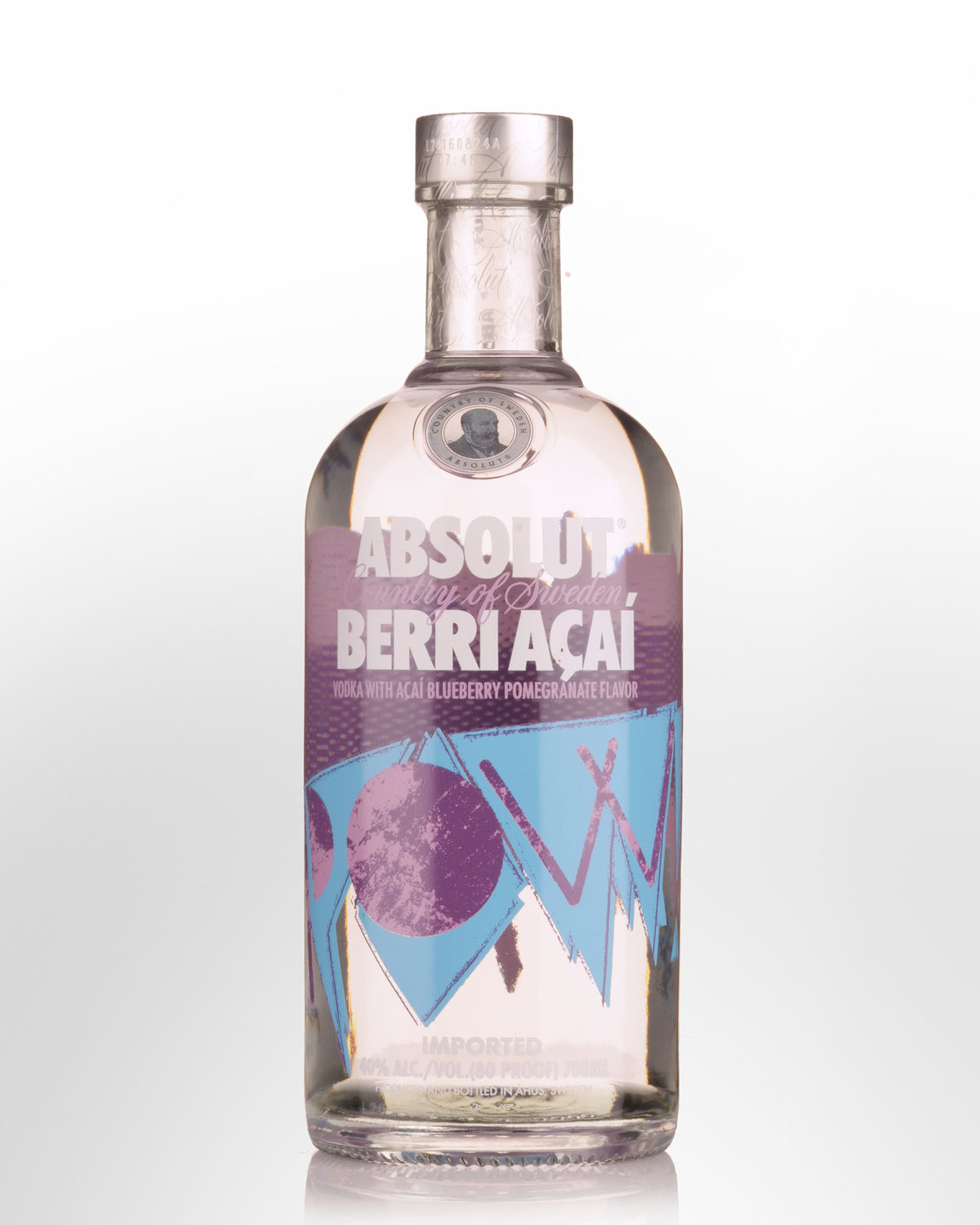 Absolut Berri Acai Flavoured Vodka (700ml)
'The kitchen is moving into the bar,'
says chef Kathy Casey, owner of Kathy Casey Food StudiosR and its cocktail consulting arm, Liquid Kitchen, in Seattle, WA.
'Mixologists, bartenders and even home cocktailians are discovering that ingredients found in the kitchen, from fresh fruits to herbs, also work great in cocktails.'
Featuring a tangy and ripe berry flavour that's smooth and fresh with a natural sweetness, Absolut Berri Acai draws upon the characters of three of today's most popular berry flavours – acai, blueberry and pomegranate.

 Click here to learn more about Vodka