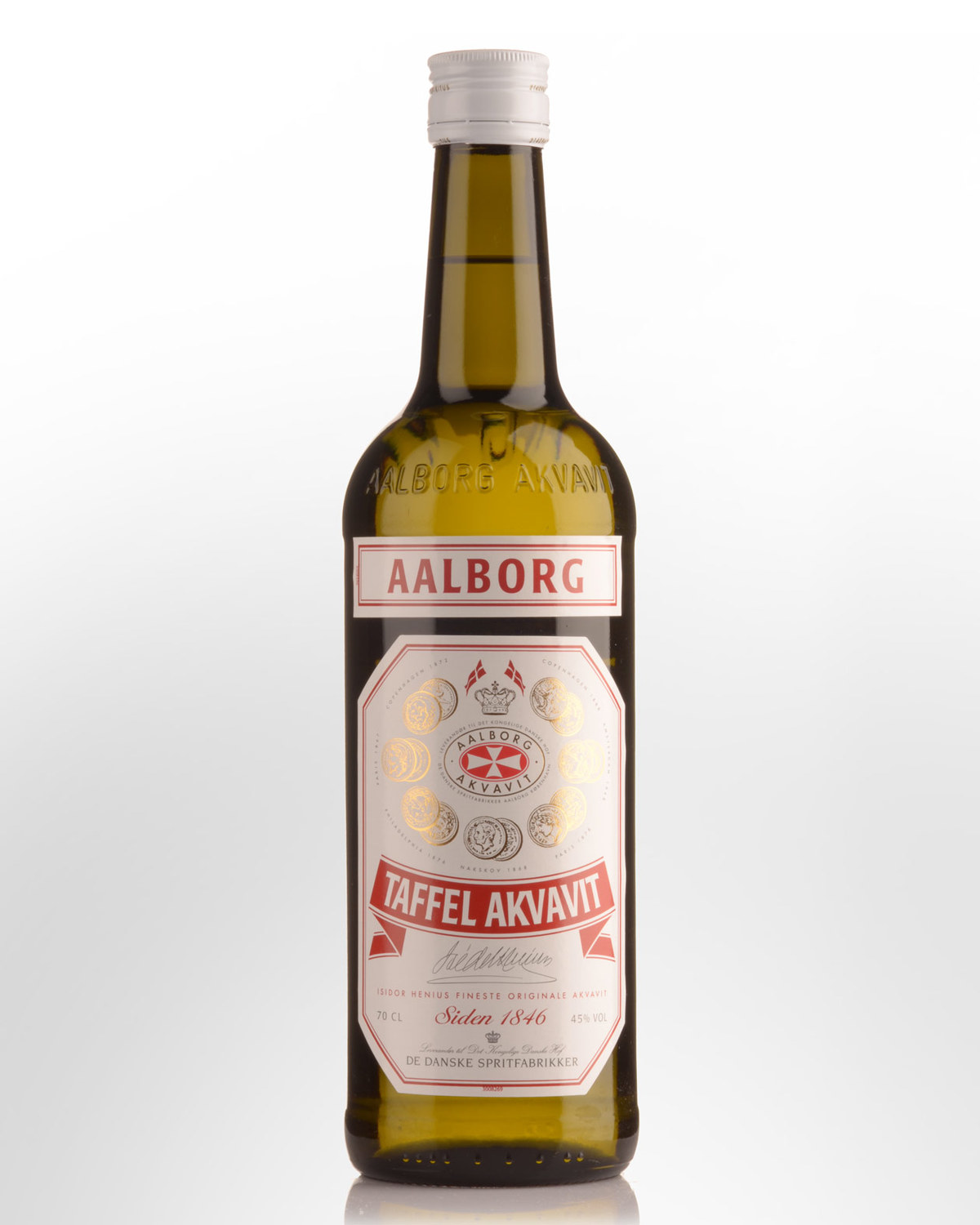 Aalborg Taffel Aquavit (700ml)
Aquavit (or Akvavit), literally translated as "water of life", is a traditional pale grape or grain spirit first distilled centuries ago in the pastoral regions of Northern Italy, France, Sweden, Iceland and Denmark. The best known brands are the Swedish O.P. Anderson , the Norweigian Gambol of Linie and the Danish Aarlborg.
The recipe for classic Aalborg Taffel Akvavit has been the same for more than 150 years and its consistent quality has confirmed Akavavits position as Denmarks national drink. The Danish poet Jørgen Vibe wrote: "Aalborg Taffel Akvavit lights the fires of delight. And keeps our spirits burning bright".
Other reviews... Crystal-clear in appearance, the nose exhibits distinct caraway character. An extremely pure caraway flavour dominates the palate filling every corner of the mouth followed by a faint trace of orange. This is a full bodied akvavit, best served chilled as an accompaniment to herrings on rye bread or other full flavoured seafood and spicy dishes. Its versatility as an aperitif should not be underestimated. 45%Alc./Vol.
Notes partly sourced from www.northerner.com