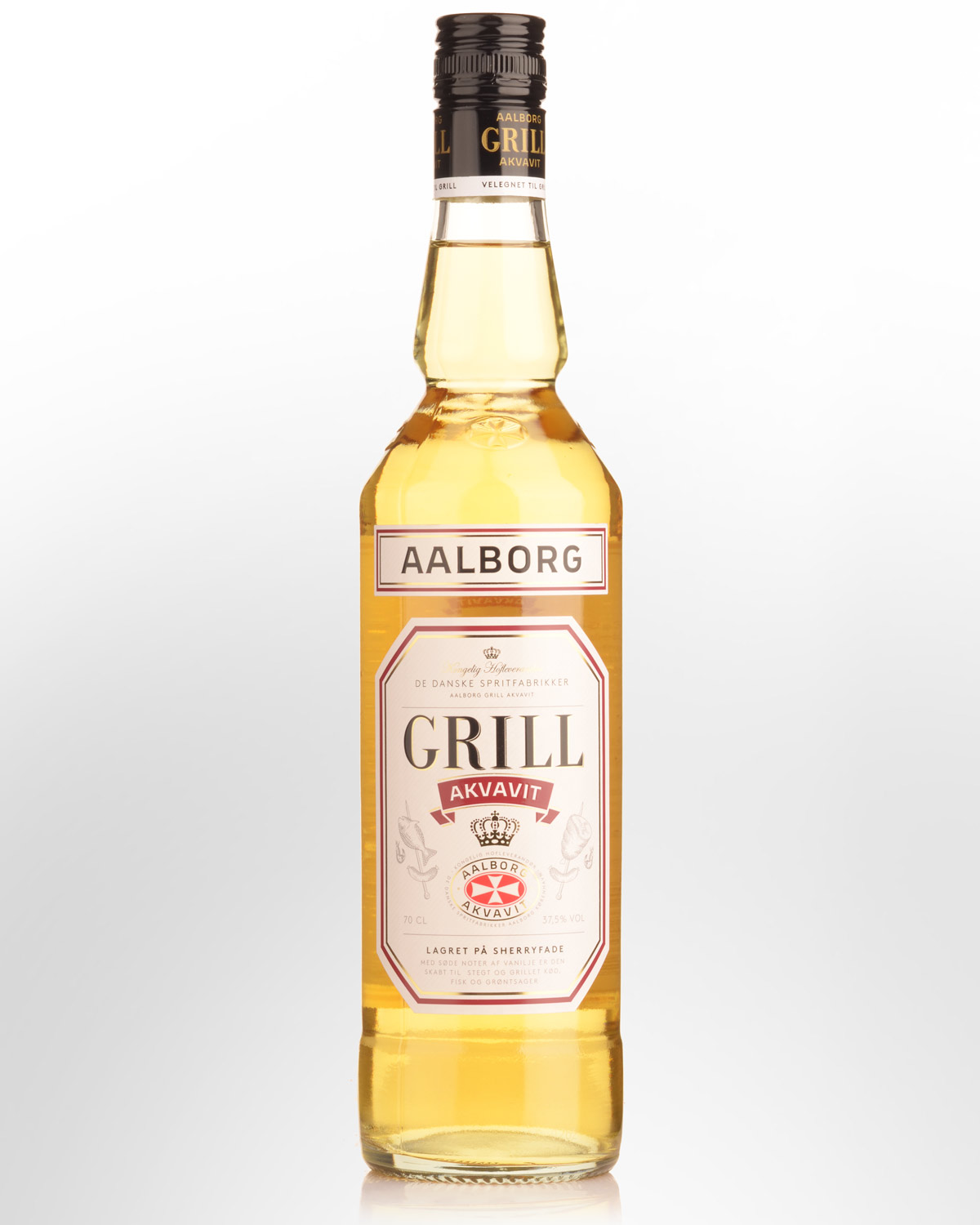 Aalborg Grill Aquavit (700ml)
Launched in 2014, 'Grill' was created as a perfect match for barbecued food. Cumin, vanilla, anise, orange and elderflower extract are included in the botanical mix, with the spirit subsequently aged in sherry casks for six months.
The profile works with smoky and spicy flavours, be it meat, fish or vegetables. 37.5% Alc./Vol.