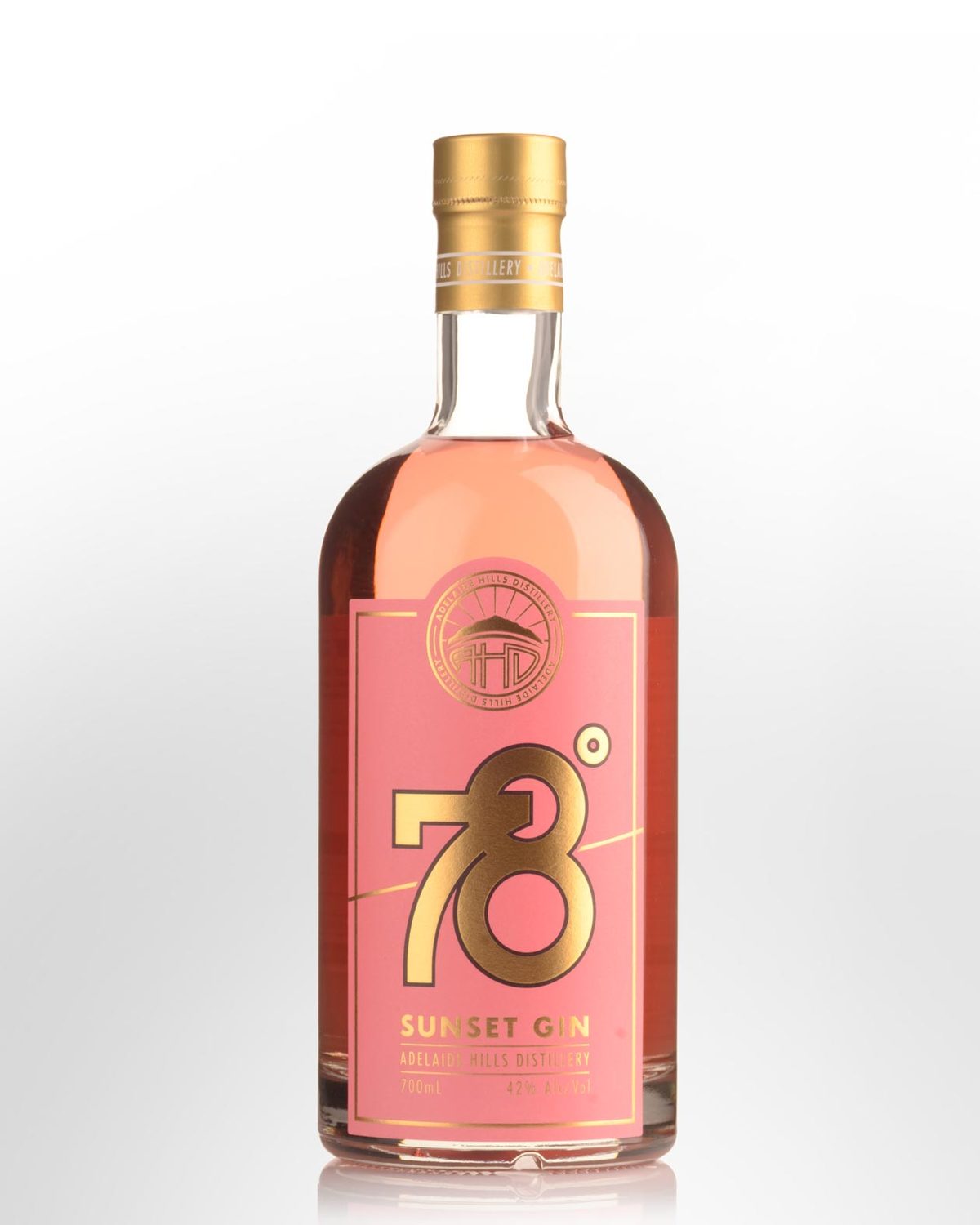 78 Degrees Sunset Gin (700ml)
Adelaide Hills, South Australia,
AUSTRALIA
Produced in small batches using grape spirit, this new 78 Degrees Gin is vapour distilled using a unique column and basket distillation method in order to retain delicate flavours and aromas. Botanicals include juniper, (fresh pine and resiny notes), Strawberry Gum (Leafy, herbaceous & strawberry characters), Bush Apple (Tannin, acid structure and floral notes) and Rosella (Floral with undertones of raspberry, rhubarb & plum). Try it in with Mediterranean Tonic garnished with Davidson Plums or Strawberries & Thyme. Tasting note: Very pale pink blush. Herbaceous aromas with brief air contact accenting piney juniper, white pepper and hints of semi-ripe berries. Light on entry, offering lemon, pine and tart berry flavours in a brisk, medium fresh, peppery delivery. Suggestions of celery, pine and musk confectionary through the warming aftertaste. Good length. Something a little bit different while retaining gin's traditional keynotes. 42% Alc./Vol.