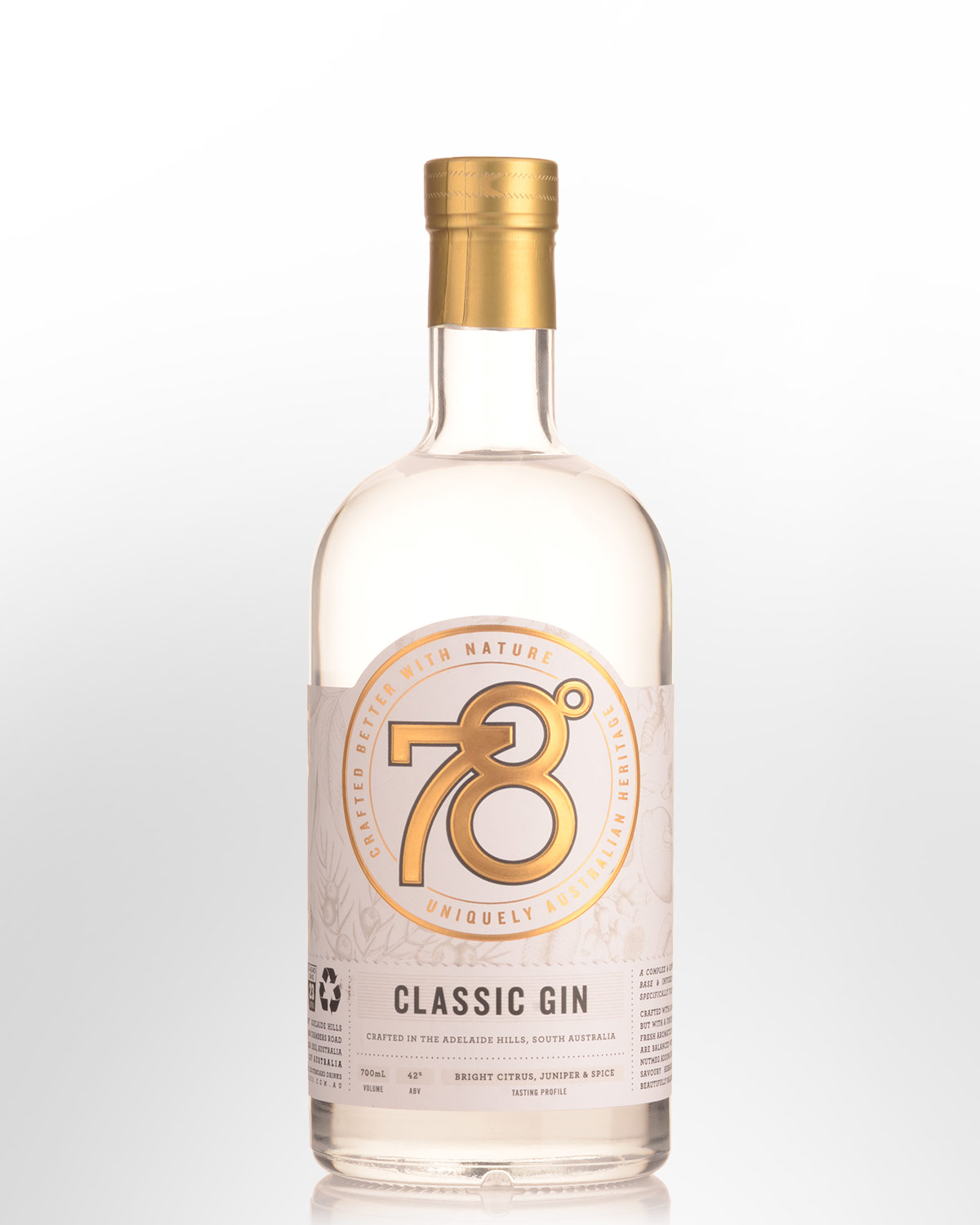 Adelaide Hills Distillery 78 Degrees Classic Gin (700ml)
Adelaide Hills, South Australia,
AUSTRALIA
On the road between Lobethal and Mount Torrens in the Adelaide Hills, Sacha La Forgia has set about creating the district's first gin. Botanicals include juniper, coriander, citrus, Clove, Cinnamon, Black Pepper, Star Anise, Orris and Angelica Retasted 2017 Brilliant crystal clear. Great freshness. Nosing detects liquorice root, anise, piney juniper, light coriander, orris root, lime juice and a peppery tingle. A viscous, silky delivery with seamlessly integrated citrus sorbet, juniper and dried herbal notes and a creamy, spicy finish. 42% Alc./Vol. Retasted 2016 Ideal clarity. Pure and ultra fresh aromas are of crushed pine needle / juniper, plus hints of lemongrass and white pepper. Creamy entry follows through with vibrant midpalate flavours of lemon mousse, pepper and menthol / pine at the finish concluding super fresh, poised and long with a warming white pepper, menthol and juniper fade. 42% Alc./Vol. 92 points First release tasted August 2015 Brilliant crystal clear. Offers up bright scents of lemon verbena and juniper followed by hints of celery and fennel. Several minutes in the glass finds the accent on potpourri. Light to medium bodied with pepper, juniper and lemon meringue at mid palate. Ends fresh, dry, mildly piney, sappy and sweetly herbal in the fade. 90 points 42% Alc./Vol.