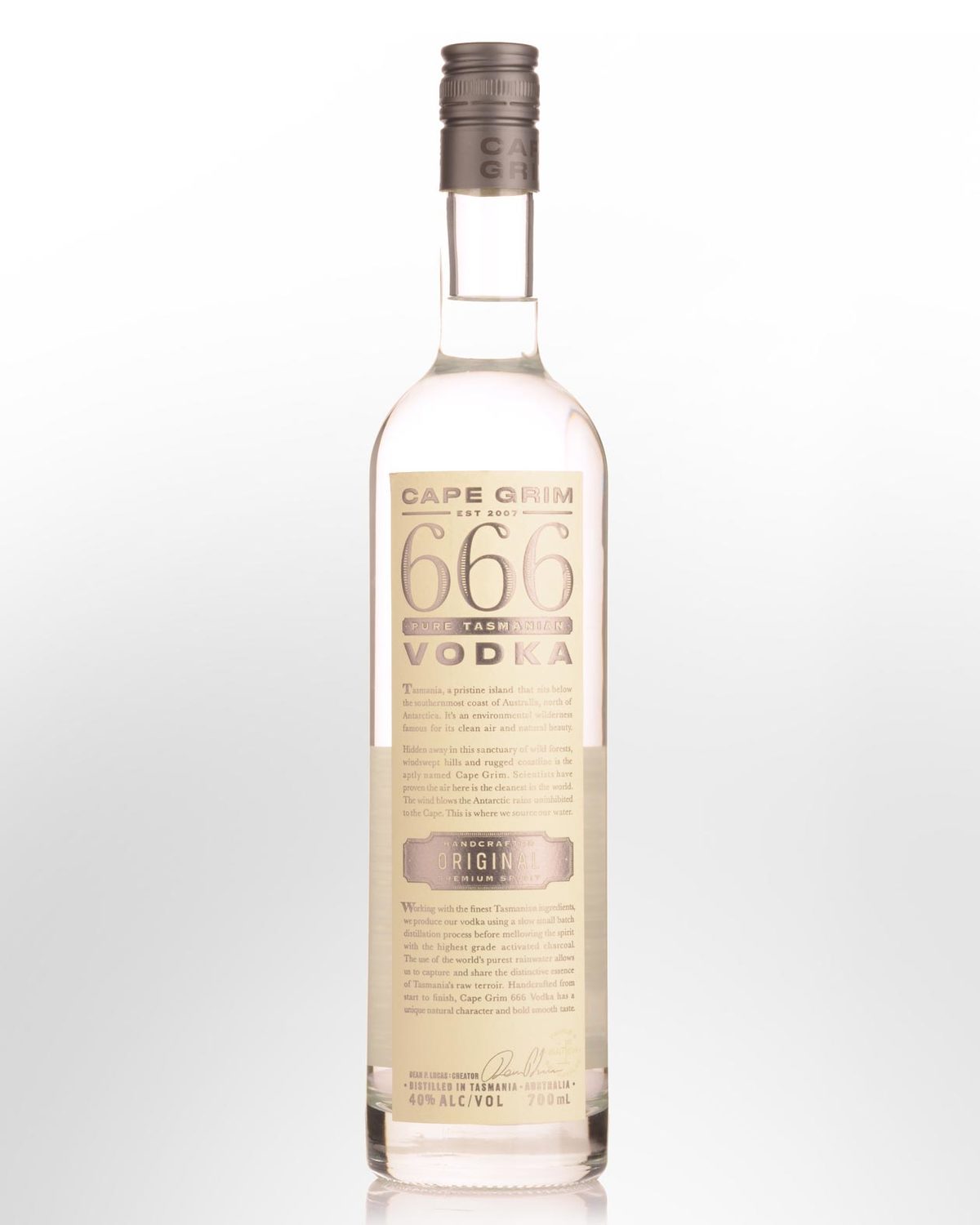 666 Pure Tasmania Vodka (700ml)
Vodka production is not a foreign concept in Tasmania, with almost all current whisky distilleries producing the adaptable sprit in order to maintain cash flow while their whisky matures. Many with great success. And why not? Tasmania boasts some of the cleanest air and purest water in world, the latter being an essential item for any successful vodka. Add some of the best brewing barley to the mix and it will become no surprise why 666 Vodka was concieved.
The spirit is created from 100% Tasmanian barley, triple distilled in copper pot stills, charcoal filtered to rid of any impurities, and finally cut down to 40% ABV with rainwater collected from Cape Grim.
Gold medal winner at the 2010 San Francisco world spirits competition. The first Australian Vodka to win this award.