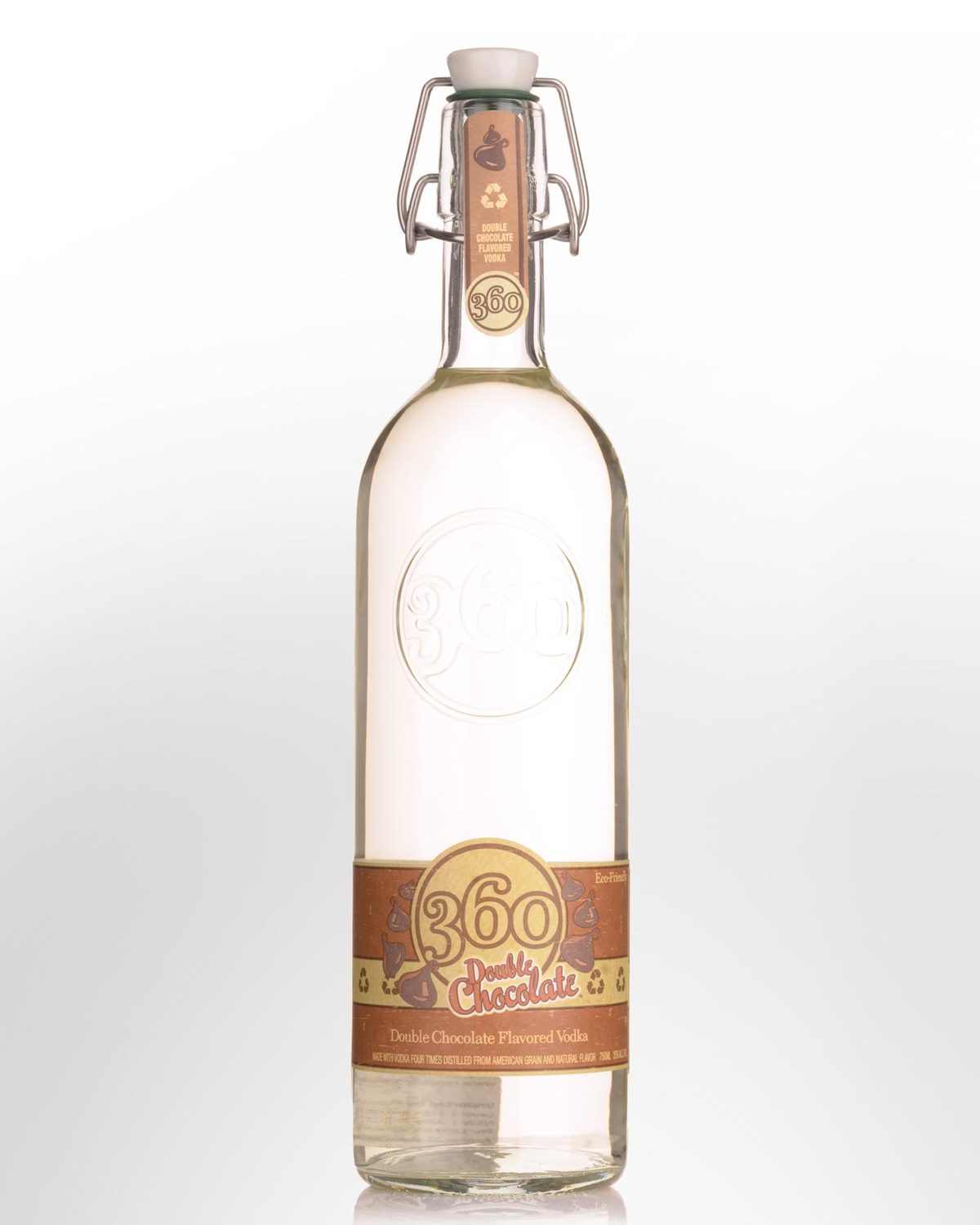 360 Double Chocolate Flavoured Vodka (750ml)
UNITED STATES
Pay $60+ elsewhere, this is a one-off opportunity to grab high quality flavoured vodkas at close-to-cost prices.
You'd be foolhardy to enter the American Vodka market with a substandard product. While the potential is huge (upwards of 60 million cases are consumed annually), the competition is fierce. You need high quality and you need a niche. The 360 vodkas from the McCormick Distillery have both. In fact, the base spirit was summed up by www.vodkabuzz.com commenting,
"If you want an ultra-premium vodka made in the United States, this is the one to get."
Secondly, spirits don't come much more 'eco friendly' than these. It starts with a revolutionary bottle consisting of 85% recycled glass (70% post-consumer glass) that you can also rinse and re-use (the swing top is ideal for keeping oils, infusions, etc, or better yet, water so you can stop throwing those plastic bottles away). Labels are made with 100% post-consumer waste paper and easily removable. Four times distilled, five times filtered plus a range of flavours with strong reviews. Grab some while they last! A not-so-guilty pleasure... 360 Double Chocolate takes everything there is to love about chocolate, and then doubles it. Think of it as the ultimate grown-up sweet treat.
Other reviews…
Clear color. Bright, candied aromas of hot cocoa mix with marshmallows and milk chocolate nuts and citrus peels with a glycerous, bright, moderately sweet medium body and a peppery, medium-length cough syrup, chocolate soda, pepper, and burnt marshmallow finish. A bold chocolate vodka for cocktails.
35% Alc./Vol.
92 points
Gold Medal Exceptional. – www.tastings.com