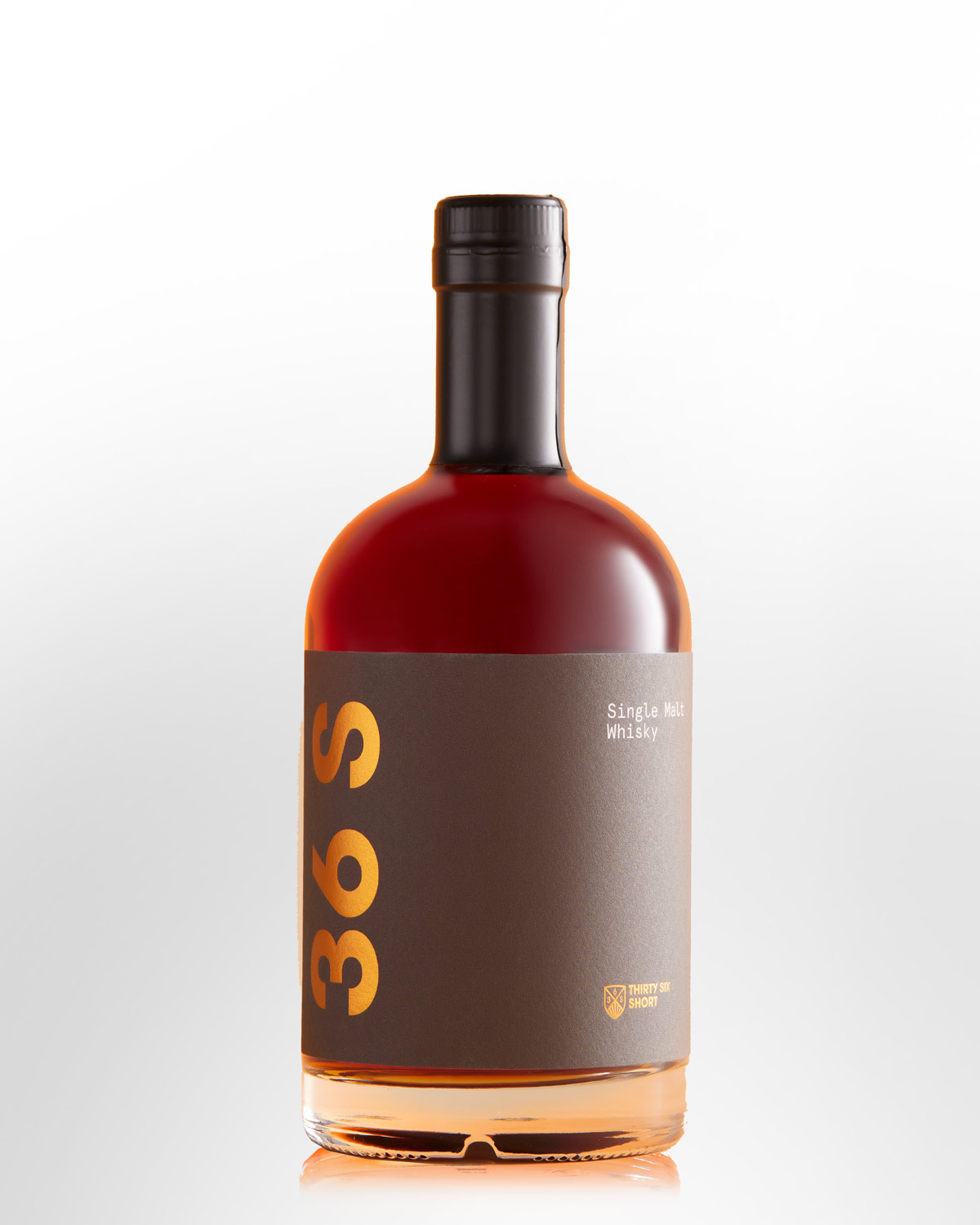 36 Short Single Malt Australian Whisky (500ml)
South Australia,
AUSTRALIA
Adelaide brothers, Jon and Con Lioulios own and run Thirty Six Short Distillery from Virginia in South Australia, where they recently launched Australia's first Rakia - partly as a tribute to their late Macedonian father, Pando whose dream was to distil traditional Rakia. The venture is actually named after Pando's suit size, '36 Short'. A 1200 litre copper pot still also bears his name. The brother's first single malt was released in late 2021, cut back with water sourced from an aquifer that runs directly underneath the distillery. The barrels are locally sourced, x-Shiraz, shaven and charred American oak barrels. This initial maturation is followed by further resting in x Bourbon barrels to add fruity notes, before the liquid is finally returned to the Shiraz casks for a finishing. Advanced in colour, it feels more like a sherry matured Scottish malt than a warm climate Australian whisky. Aromas of oak shavings, pepper, cocoa and a dry nuttiness confirm the wine character, as does the full-bodied delivery: Dried fruits come through at the middle; Cherry ripe chocolate leads the finish where sweeter Bourbon-like notes converge over the wood spices. Even if the oak is a bit overdone, especially after air contact, it's an undeniable success for a first edition. 45% Alc./Vol.
Notes from the producers... NOSE: Sweet and fruity on the nose, with tart lime marmalade notes. A faint aroma of fresh cut pine and tropical fruit adds a delicate malt finish. TASTE: A warm roundness encompassing the whisky with character of a tangy dried fruit medley. A hint of vanilla bean, taking you on a long, sweet fruity journey. FINISH: A beautiful long finish with a taste of dried mixed fruit. Lingering with notes of apricot and peaches with a warming finish.