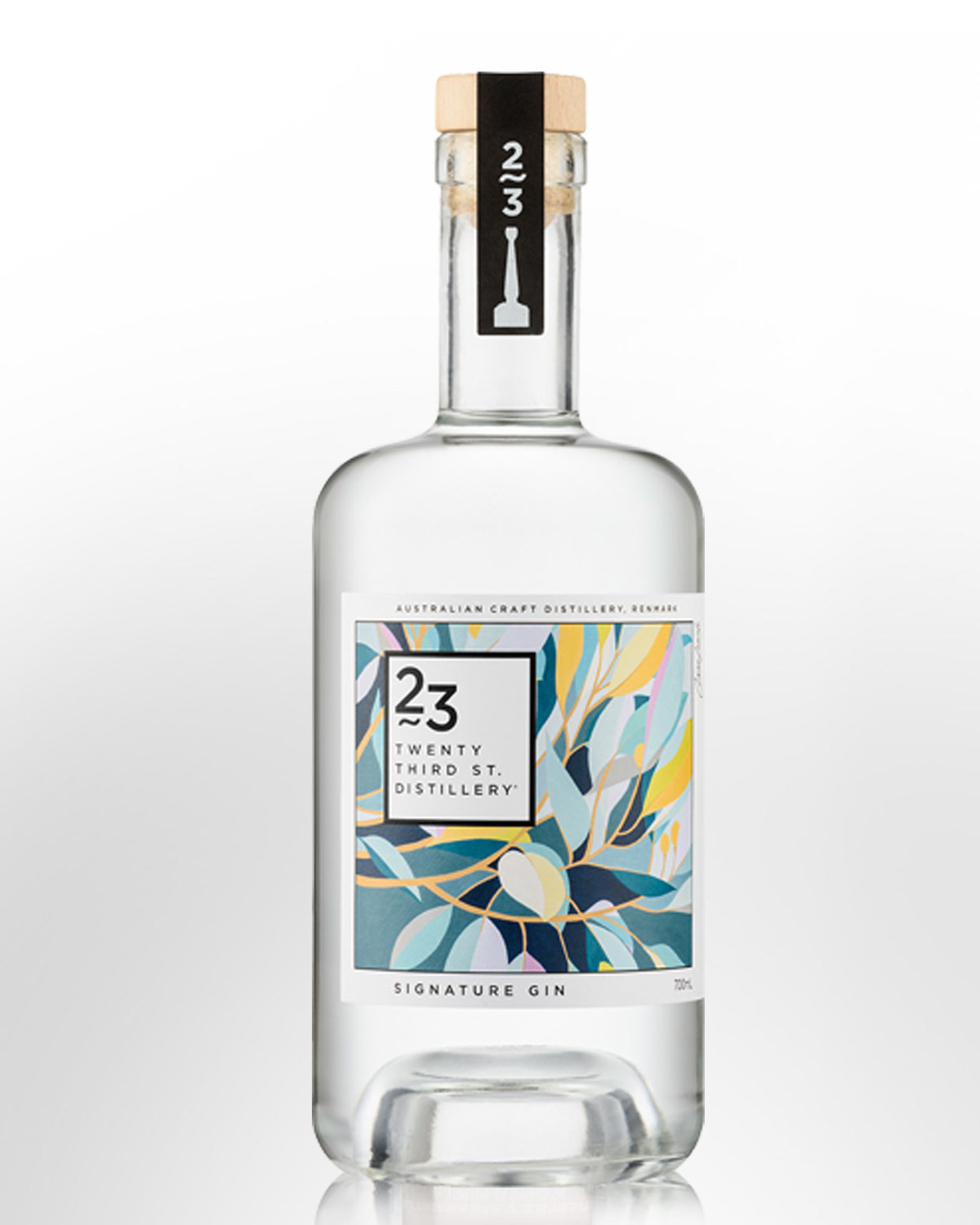 23rd Street Distillery Signature Gin (700ml)
Renmark, South Australia,
AUSTRALIA
Twenty Third Street Distillery is the new incarnation of a century-old landmark at Renmark, in South Australia's Riverland. Originally built by Chateau Tanunda in 1914 to take advantage of burgeoning local grape harvests, the distillery had a roller-coaster history, surviving a series of takeovers and mergers until it ceased production in 2002. When a pair of disused, South Australian-built copper pot stills were found at Berri Estate, a small team became determined to bring them back to life. The 7,500 litre capacity stills had their own story to tell, being x Hardy's - at one stage responsible for producing the iconic Black Bottle brandy. Years of hard work running restorations and relocations has found these antiques once again fully operational at the original 23rd St premises producing brandy, whisky and gin. Tasting note: Made using ten botanicals including locally grown mandarines. Dazzling clarity with a brilliant silvery blush. Nosing finds medium-fresh aromas of juniper, lemon gelato, peppercorns and dried herbs. A light bodied, soft-textured gin with brisk flavours of piney-juniper, citrus peel, white pepper, liquorice root and suggestions of lime juice in the aftertaste. Clean but short. Relaxed easy drinking. 40% Alc./Vol.