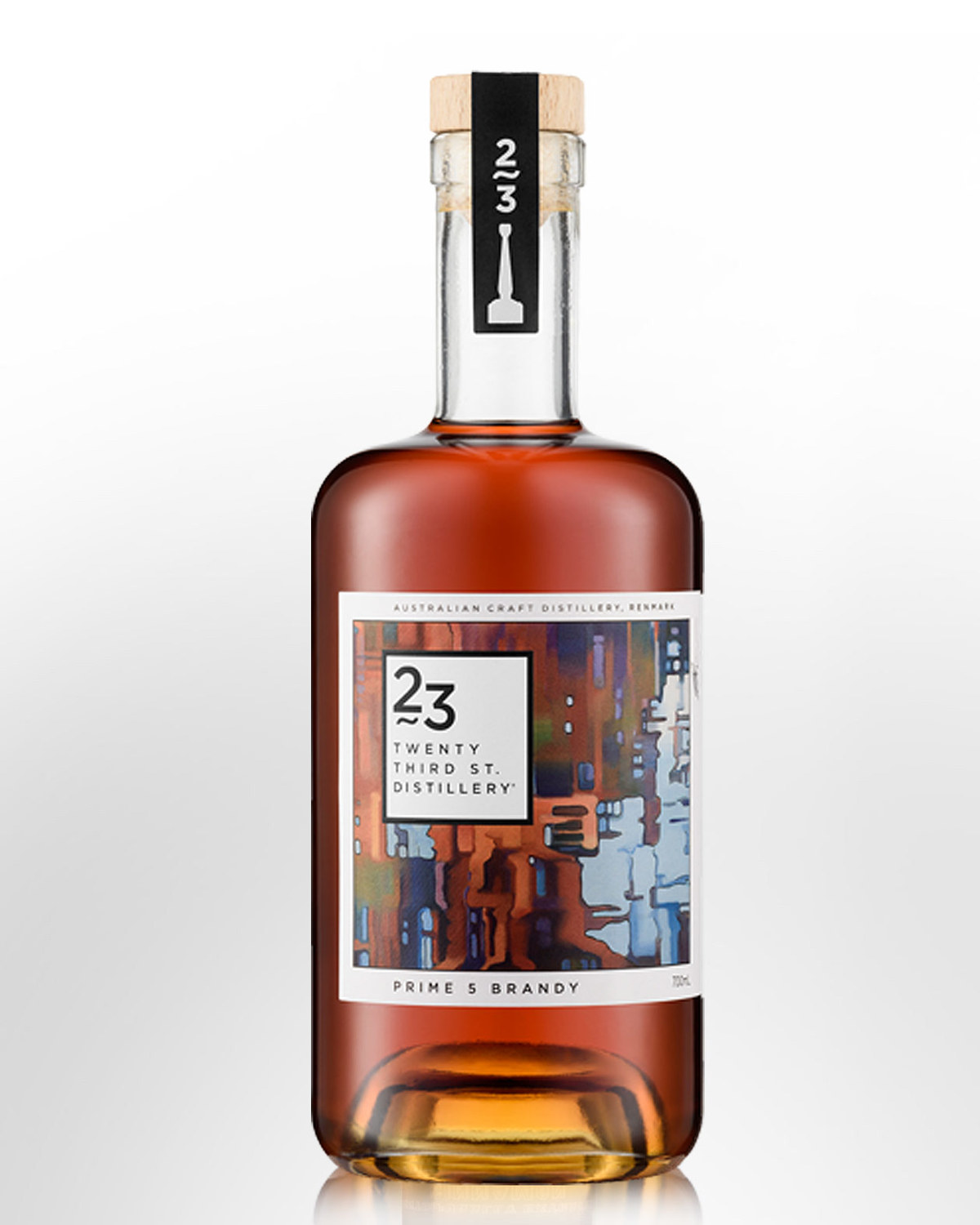 23rd Street Distillery Prime 5 Brandy (700ml)
Renmark, South Australia,
AUSTRALIA
Tasting note: Matured for up to 8 years in French and American oak barrels which previously held Chardonnay. Bright bronze / ideal clarity. The initial pass finds aromas of prune, raisin cake and dried apricot. Further air contact accents a Christmas cake note. Light on entry, developing body and presence with appealing, semi-sweet, raisin, dried apricot and vanilla flavours. Frail dried fruit and vanilla notes linger in the aftertaste. Pulls up short. Ends subdued, pleasantly warming, drying. 40% Alc./Vol.