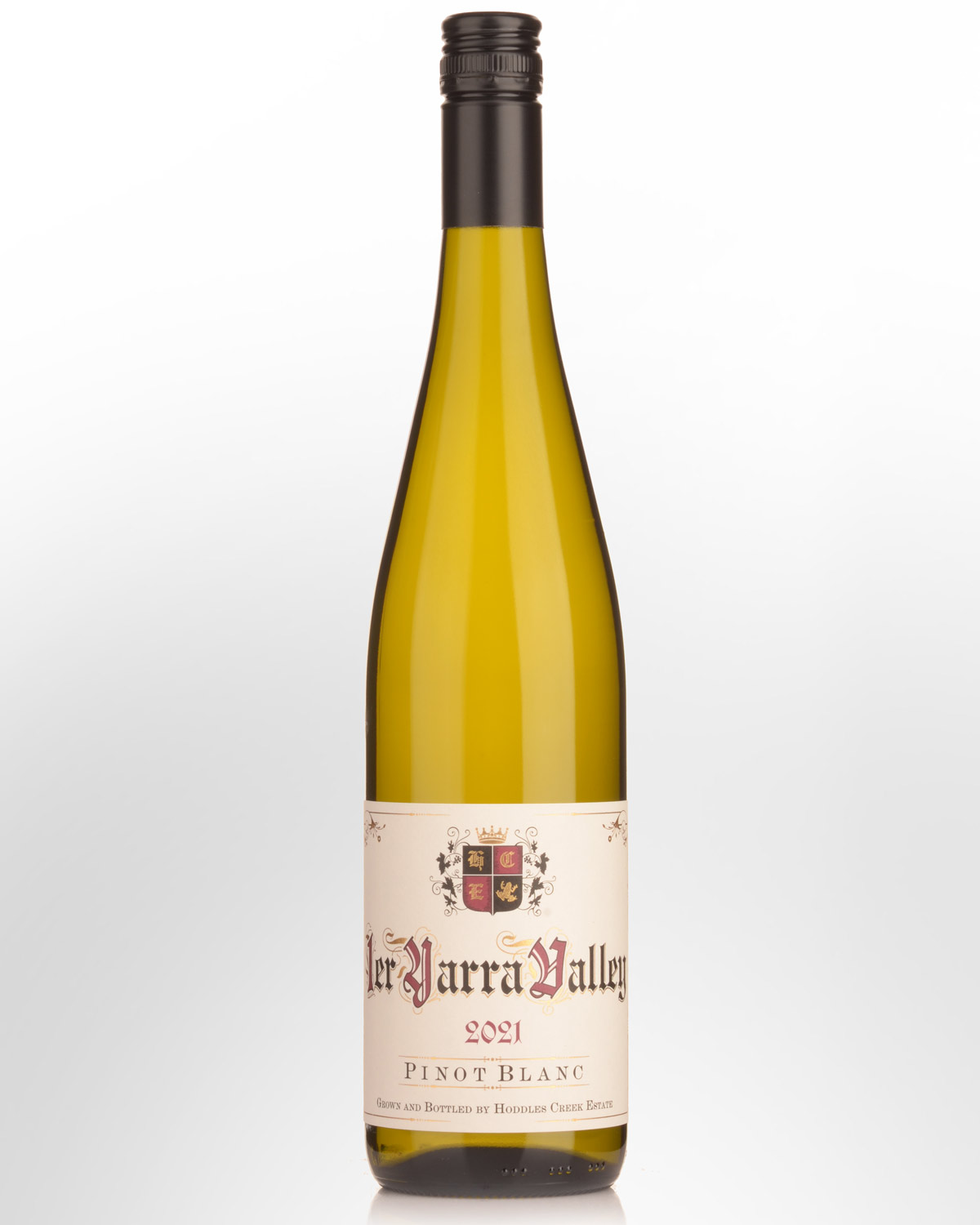 2021 Hoddles Creek Estate 1er Pinot Blanc
Yarra Valley, Victoria,
AUSTRALIA
Hoddles Creek was established by the D'Anna family in 1997 when they planted a vineyard on the family's property. The estate has since become synonymous with producing some the best value examples of Pinot Noir & Chardonnay in Australia. The Premier (1er) Yarra Valley range features a Burgundian-looking label to signify wines made from the property's best blocks for each varietal.
Fruit for this wine comes from two different blocks, giving the fruit different nuances which give the wine greater complexity. The fruit is gently destemmed (but not crushed) before pressing to tank to settle naturally for 5 to 6 days. Unlike other varieties, the wine needs to be fermented warmer (25-27 degrees) to avoid developing too many tropical flavours. After fermentation the wine is left to mature on lees, and is not filtered, fined or stabilized before bottling.
Other Reviews....
It's was once a single block wine but it's now from two blocks, both on the same estate. It's not a big wine in flavour terms but it's a powerful one. Don't ask me how that works; it's a vibe thing, a presence. Quartz, apple, pear, boiled lolly and seaspray notes with a (gentle) cider-like edge. There's texture here, in-built, not excessive, important. It has both brightness and brood. As impressive as it is it feels as though it's only just on its way, that its sleeves aren't yet rolled up, that it still has tricks hidden up there. Drink 2022 - 2026+
93+ Points
Campbell Mattinson - The Wine Front (September 2021)