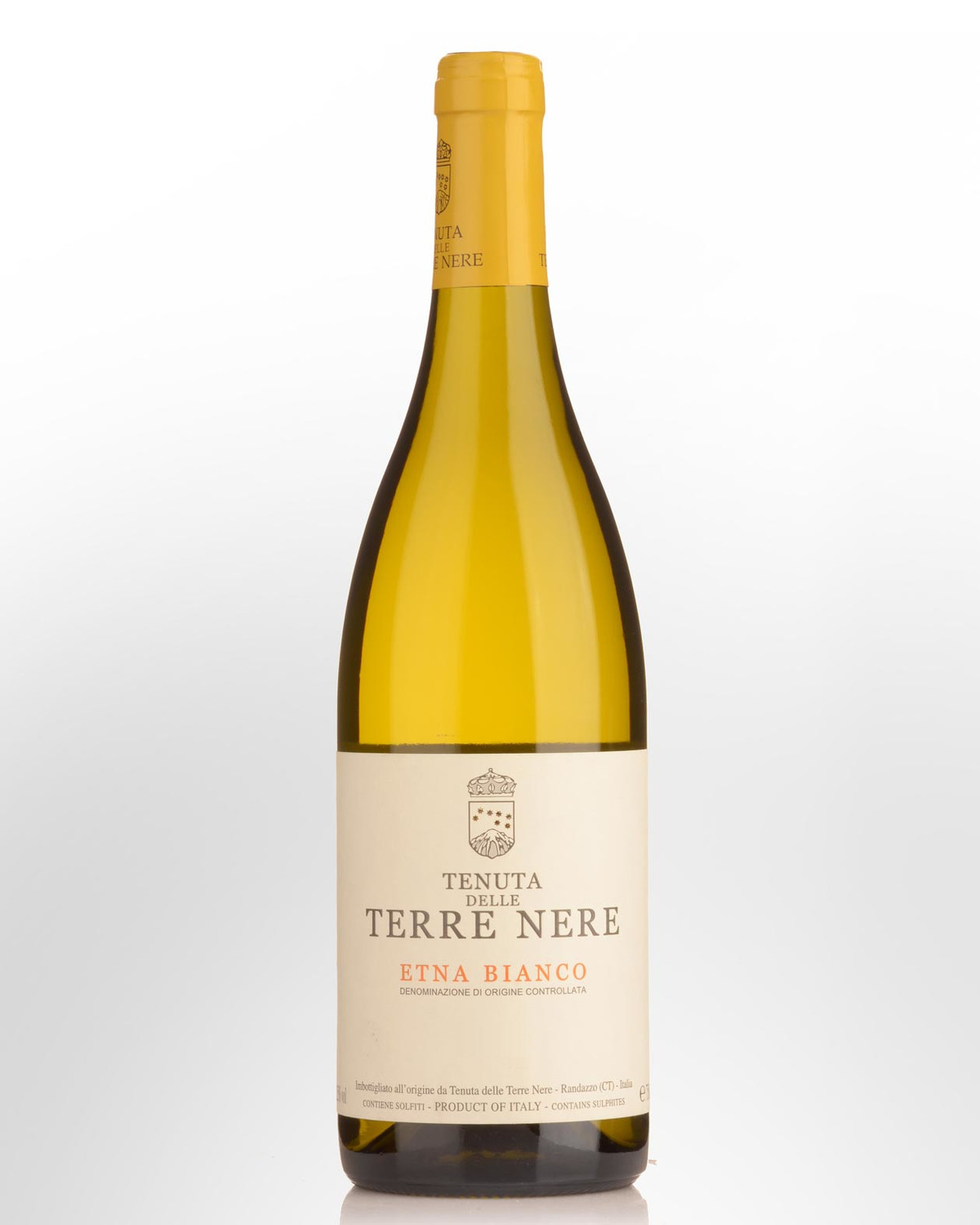 2020 Tenuta Delle Terre Nere Etna Bianco
It's hard to underestimate the impact the wines of Mount Etna have had over the last 10 years. From near obscurity, to now being some of the most highly sought after wines of Italy, led in part from producers such as Tenuta delle Terre Nere. The winery is owned by the widely acclaimed Marco De Grazia who is one of the winemakers responsible for bringing the wines of Etna to prominence on the world stage.
Etna Bianco from here is a field blend of Carricante, Catarratto, Inzolia, Grecanic and Minnella grapes sourced from vines aged between 25-60 years old. Carricante dominating the blend with roughly 65%.
Other Reviews....
The moment I put my nose to the glass, I questioned if this was just the entry-level 2020 Etna Bianco. Crushed stone and sea shells give way to nectarine, mint and a hint of vanilla bean to create a wildly attractive and Burgundian bouquet. On the palate, this speaks more in whispers, soft and subtle yet pleasantly sweet, contrasting ripe orchard fruits against vibrant acidity, and with gobs of minerality that sneakily collect toward the close. The medium-long finish is clean and refreshing, as hints of raw almond and pretty inner florals slowly taper off. This blend of 60% Carricante, 25% Catarratto, 10% Grecanico and 5% Minnella shines bright in the 2020 vintage. Drink 2021 - 2026.
91 points
Eric Guido - Vinous
I love the expressive, smoky nose that's brimming with Amalfi lemon, plus touches of caper and parsley. Super-fresh and very crisp, but also polished, this is an exciting introduction to Etna dry whites. Fair length. A blend of indigenous grapes, dominated by Carricante. From organically grown grapes. Drink now.
91 points
Stuart Pigott - JamesSuckling.com