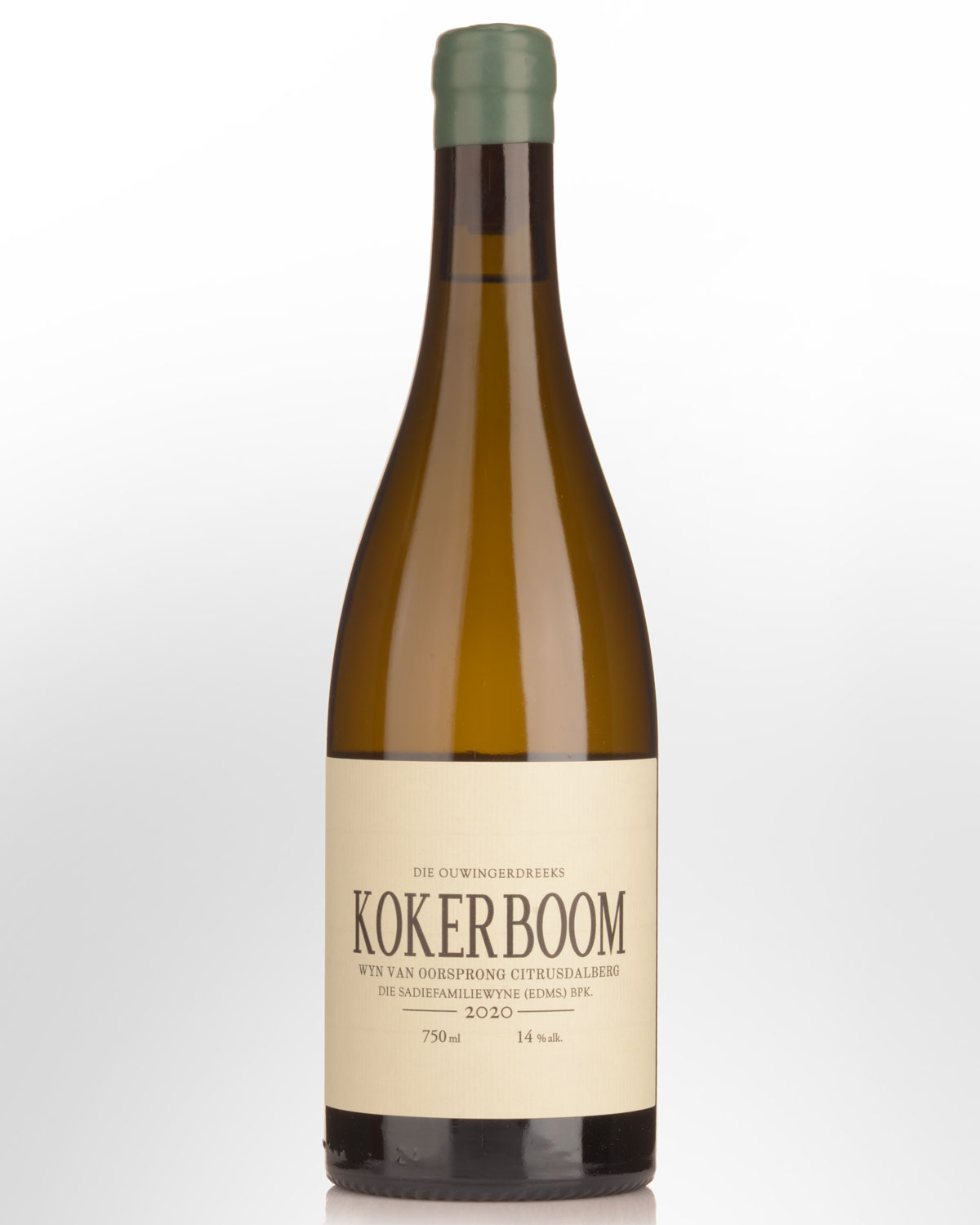 2020 Sadie Family Swartland Kokerboom
The Sadie Family team work with roughly 30-hectares of vines, one-third of which are estate, with the other vines farmed entirely under their control. This is a considerable undertaking when you consider, at their furthest point, the vineyards lie some 250 miles apart and are spread across 53 separate parcels. Then consider that everything is dry grown and organically farmed and that each parcel, having different geologies, aspects and often grape varieties, will require different management. These vines lie mostly on the high altitude slopes of Swartland's Atlantic-influenced mountains, one hour north of Cape Town on the Western Cape.
Following the Citrusdal Valley north towards Clanwilliam, we come to Sadie's highest vineyard, Kokerboom. Named for the striking aloe plants that grow near the vines, Kokerboom was planted on Table Mountain sandstone in the 1930's and is now home to one of Swartland's few remaining plantings of old-vine Semillon—a variety that at one time, made up 80% of South Africa's national plantings. Owned and managed by Henk Laing, Sadie notes that, "This is one of the most pristine old vineyards we know. No herbicides or artificial fertilizers have been used on it, and it has been perfectly pruned over the years. The downside is that it is small and low-yielding."
Kokerboom is a field blend of Semillon Blanc and Semillon Gris, the latter contributing between 20-30% depending on the year. Both Semillons are picked and pressed together and raised in large-format oak. Thanks to its solar exposition, the Semillon ripens extremely well here and has little to none of the tart herbaceousness so often associated with this grape. Instead, the Semillon from this site is known for its ripe lime character with more citrus and chamomile flavours and a waxy texture.
Other Reviews....
Yields were ridiculously low in 2020, but Henk Laing's field blend of Semillon Blanc and Semillon Gris always seems to cope with what the vintage throws at it. Exotic, perfumed and intense, with nectarine and passion fruit flavours, old vine concentration, subtle tannins and an undertow of acidity.
96 points
Tim Atkin MW - South Africa Special Report 2021