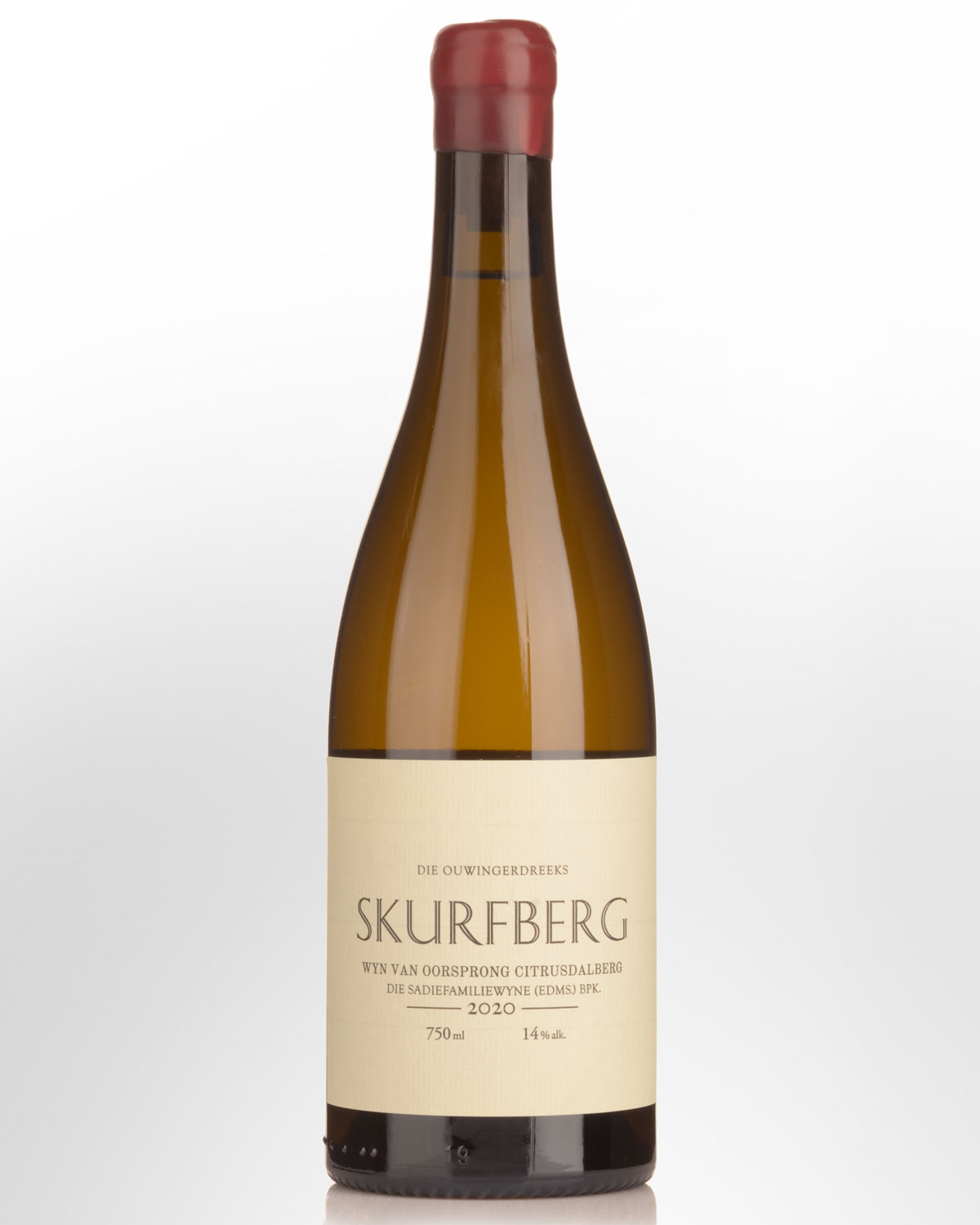 2020 Sadie Family Citrusdal Mountain Skurfberg
SOUTH AFRICA
The Sadie Family team work with roughly 30-hectares of vines, one-third of which are estate, with the other vines farmed entirely under their control. This is a considerable undertaking when you consider, at their furthest point, the vineyards lie some 250 miles apart and are spread across 53 separate parcels. Then consider that everything is dry grown and organically farmed and that each parcel, having different geologies, aspects and often grape varieties, will require different management. These vines lie mostly on the high altitude slopes of Swartland's Atlantic-influenced mountains, one hour north of Cape Town on the Western Cape.
This extraordinary 100% Chenin Blanc hails from South Africa's northernmost wine region, the arid Citrusdal Mountain WO, on the west bank of the Olifants River. Specifically, the fruit is drawn from three parcels of 90-year-old, ungrafted bush vines on the decomposed, red sandstone slopes of the Skurfberg (which means 'rigid mountain'). Planted between 1940 and 1955, these are three immaculately farmed vineyards that have never been treated with herbicide or chemical fertilizers.
Fruit from each vineyard is vinified separately, basket-pressed, then transferred to old casks for natural fermentation. Following 12 months on lees, the wine is blended, then returned to the same casks for a further six months before being bottled directly from foudre. The result is an unbelievable, tension-fuelled wine that can stand up to the great Chenins of the Loire—a wine of jaw-dropping texture, mineral energy and complexity. Sadie called his 2020 yields from Citrusdal Mountain "suicidal", yet the wine is unbelievably harmonious and poised—it does not show any evidence of the drought mentioned below. "Drinking this wine is the closest we'll probably get to walking on crystal" says Eben, and that about captures it.
Other Reviews....
Basie van Lill's grapes. "We don't have to do anything to it." He's being modest, but this is terroir wine that follows the brilliance of the 2019 release. Rich, textured and focused, with citrus, pine and beeswax notes, thrilling minerality and focus and the faintest whisper of large wooden foudres. Grippy, tannic and monumental.
99 points
Tim Atkin MW - South Africa Special Report 2021