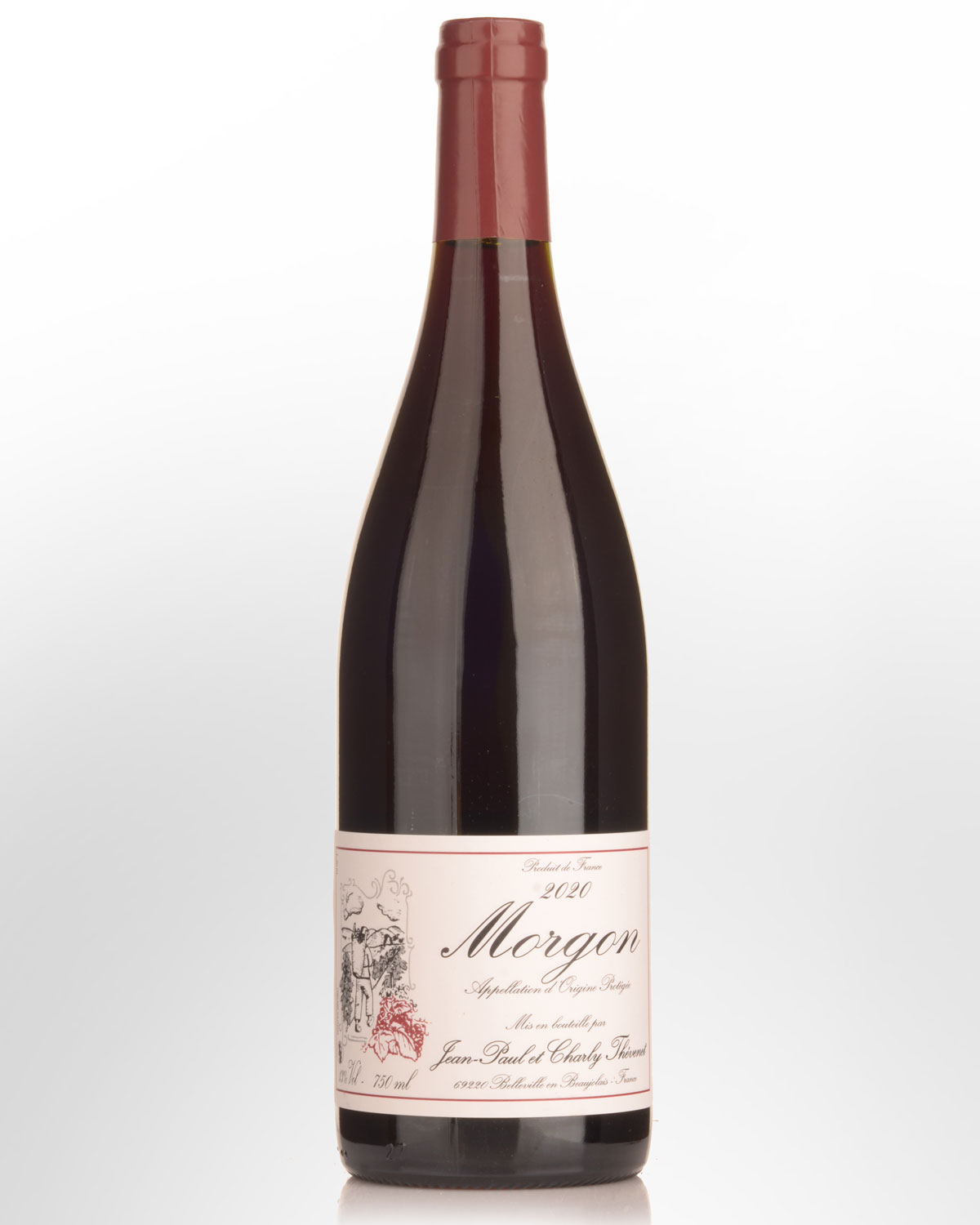 2020 Jean-Paul et Charly Thevenet Morgon Tradition
Since legendary US importer Kermit Lynch dubbed them the Gang of Four in the 1980's, wine collectors the world over have been searching for the precious few bottles of Beaujolais from Jean Foillard, Marcel Lapierre, Guy Breton, and Jean-Paul Thévenet. Each of these producers were inspired by the natural wine growing and wine making methods of local hero Jules Chauvet. Their aim is to help the unique Beaujolais terroir express itself with minimal intervention, harnessing old vines farmed with organic practices, fermentation with natural yeasts, along with limited use of sulphur. Together they have raised not only the profile of the region, but demonstrated that Beaujolais is more than just 'Nouveau' and can indeed produce meaningful, complex and wonderful wines.
Jean-Paul Thévenet is the third generation to produce wine at his family estate in Morgon, and has now been joined by his son Charly. Together they are staunch believers in crafting wines with minimal intervention, allowing each bottling to express themselves naturally without artificial influence. Working with five hectares of vineyards mainly in Morgon, average vine age is around 70 years, and annual production is a tiny 2,000 cases per year. Grapes are harvested manually as late as possible to achieve maximum ripeness, before whole cluster fermentation and ageing in older barrels for 6-8 months, then bottled unfined and unfiltered. These are powerful and structured examples of Morgon, loaded with the minerality of their granitic vineyards.
Morgon Tradition is produced from the young vines on the property that are between 15-30 years of age. A bright and vibrant expression of Morgon that drinks well young, yet still has capacity to age.