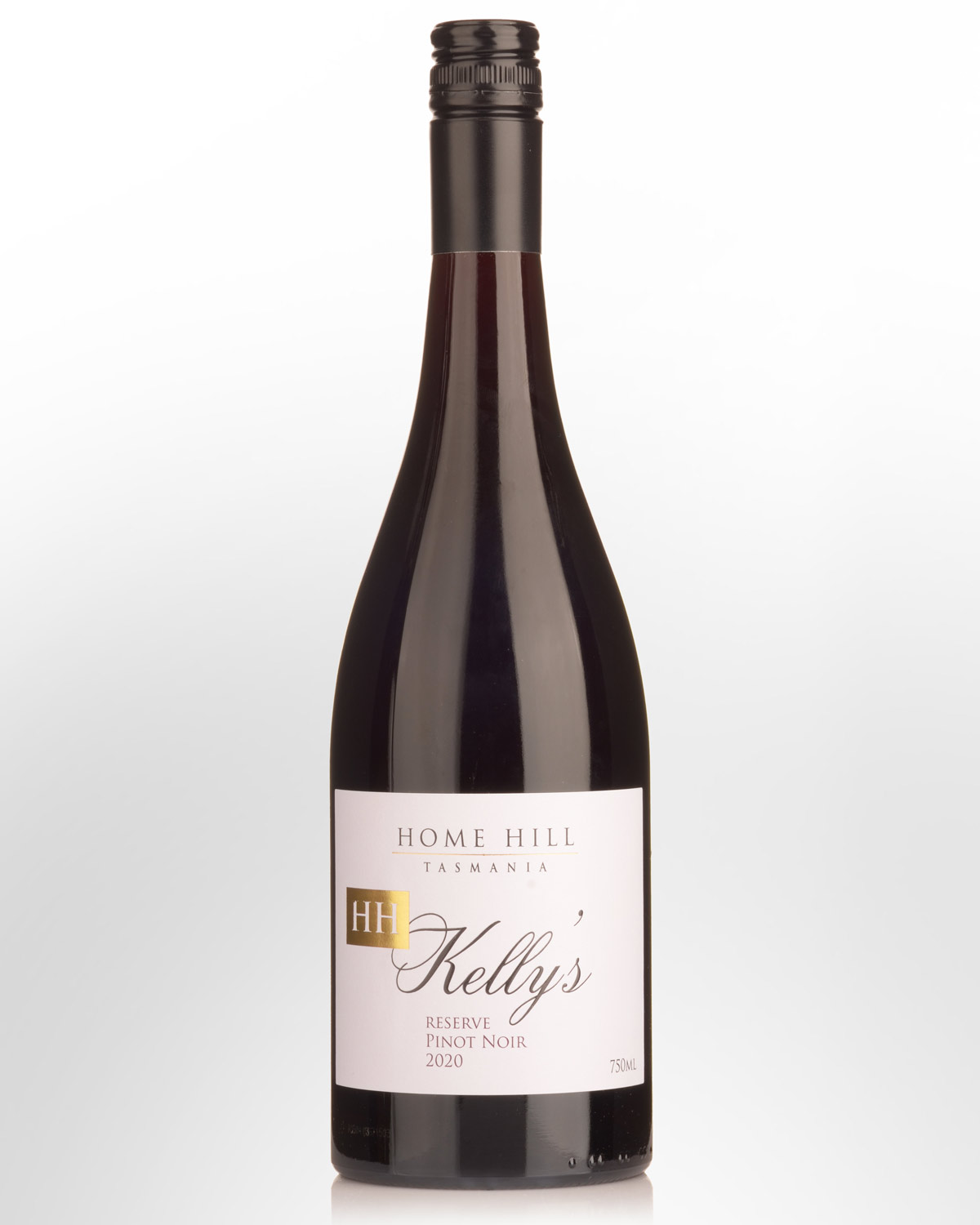 2020 Home Hill Kelly's Reserve Pinot Noir
Home Hill Winery established their first plantings of Pinot Noir & Chardonnay in 1994. Owned and operated by the Bennett family, the winery has since become one of the most prestigious and awarded wineries in Tasmania. In 2015 they won the coveted Jimmy Watson Memorial Trophy for the 2014 Kelly's Reserve Pinot Noir.
Unfortunately, there were no wines made in 2019 due to the widespread bush fires in Tasmania at the time. Thankfully this was not the case in 2020 as the winery was able to produce some much sought-after wine.
Notes from the winery....
Home Hill Flagship wine displays concentrated fruit that combines with chary French oak to deliver a seductive & age worthy Pinot Noir. The Kelly's Reserve Pinot Noir is made from a blend of the top barrels from the vintage, always with one small section of the vintage at its core. Deep dark ruby with purple hues in colour with aromas of violets, cherries, sandalwood and liquorice that jump out of the glass. Uplifting fruit has a great combination with the French oak to give mushroom and earthy characteristics on the mid palate. This wine has good texture, lovely balance, round tannins, big mouthfeel and a long silky after taste that goes on forever. This Pinot Noir has the capacity to be cellared for up to 15 years. Picked on the 20th of April 2020. Cold year. Handpicked and pruned.