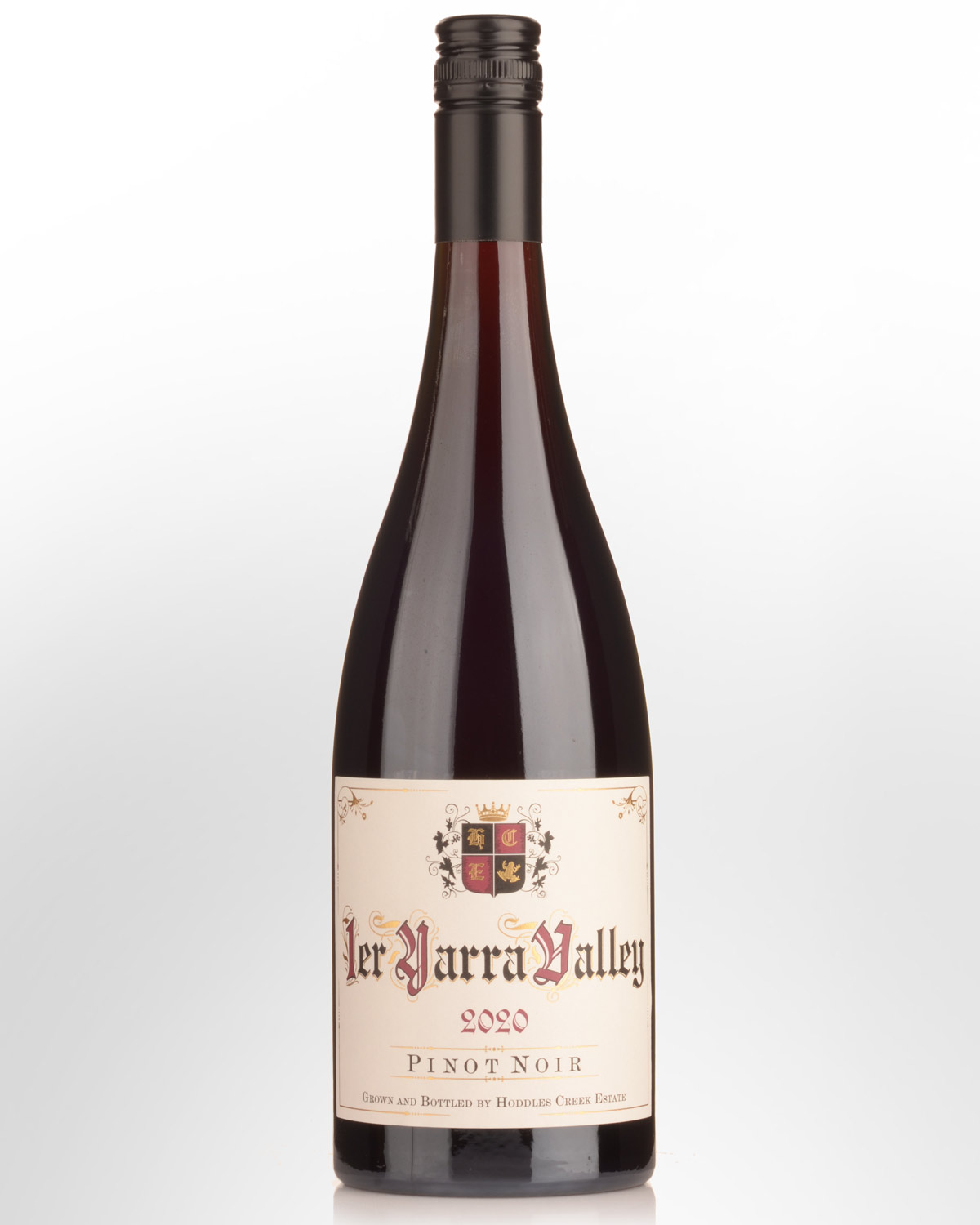 2020 Hoddles Creek Estate 1er Pinot Noir
Yarra Valley, Victoria,
AUSTRALIA
Hoddles Creek was established by the D'Anna family in 1997 when they planted a vineyard on the family's property. The estate has since become synonymous with producing some the best value examples of Pinot Noir & Chardonnay in Australia. The Premier (1er) Yarra Valley range features a Burgundian-looking label to signify wines made from the property's best blocks for each varietal.
Winemaking for the Pinot Noir is all about tannin development, with careful monitoring every 6 hours to ensure the correct path is taken regarding optimum tannin extraction. The fruit for this wine comes from the south-facing, Top Paddock Vineyard. The advantage of having the block facing south is slower, more even ripening (due to the cooler exposure), which means that a good portion of ripe stalks can be included as whole bunches in the ferment. The wine matures for eighteen months in cask and is not filtered, fined or stabilized before bottling.
Other Reviews....
It's from a single block and it's fermented with 20% whole bunches.
I guess it fits into the 'pretty red-fruited' category though there are ample bass notes here and there's plenty of toasty, smoky, chicory-like influence too. Complexity, it has plenty. Red cherries, both stewed and fresh, with Campari-like herb influences before cedar wood, sweet/earthen spice and assorted roasted nuts. The tannin profile of this wine, ultra fine-grained and assertive at once, is about as good as it gets – not only does it tie everything together but it somehow helps to extend the palate yet more. This is not an obvious wine, it takes time to build and unfold, but it's a top-notch one. Drink 2022 - 2030+
95 Points
Campbell Mattinson - The Wine Front (September 2021)