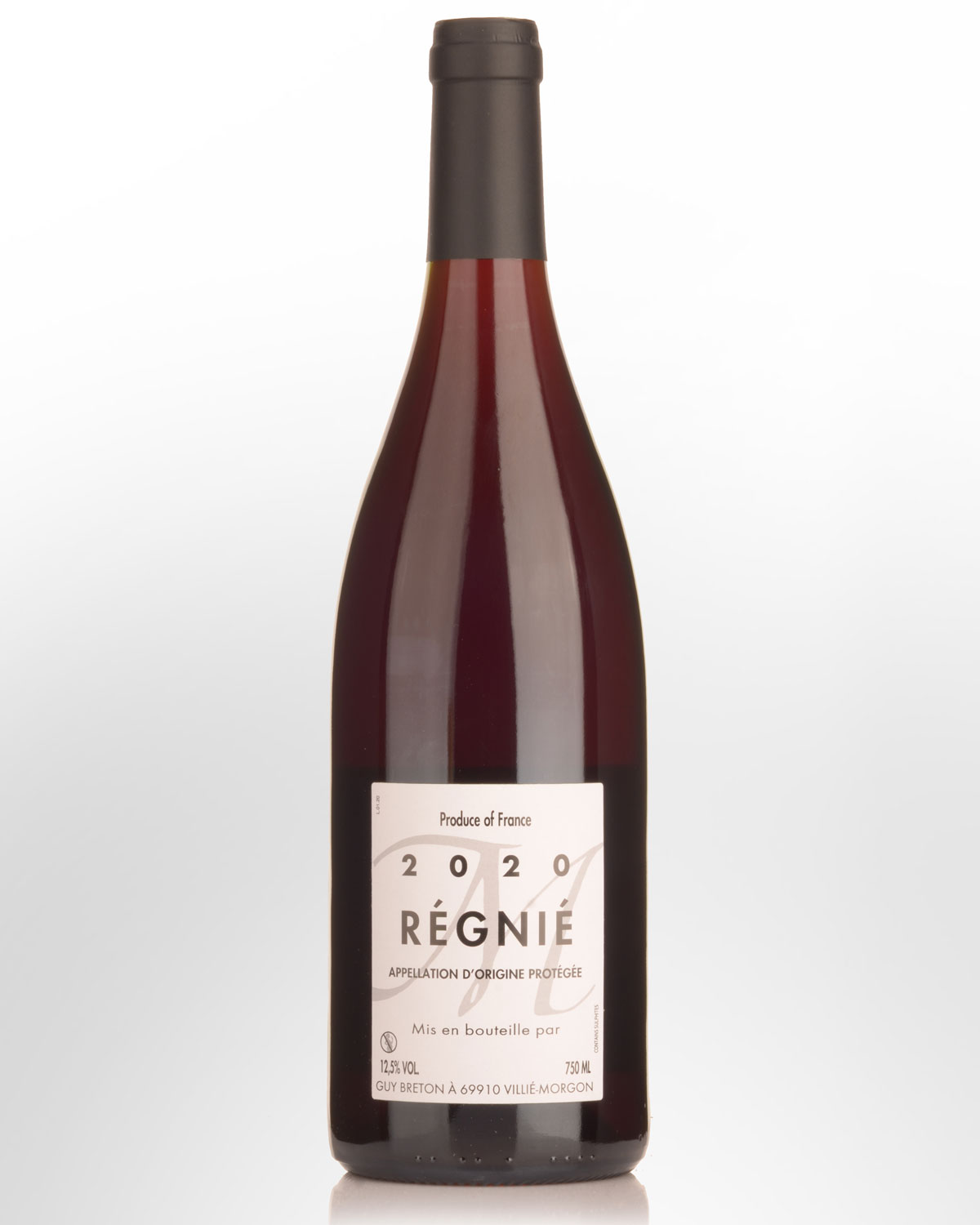 2020 Guy Breton Regnie
Since legendary US importer Kermit Lynch dubbed them the Gang of Four in the 1980's, wine collectors the world over have been searching for the precious few bottles of Beaujolais from Jean Foillard, Marcel Lapierre, Guy Breton, and Jean-Paul Thévenet. Each of these producers were inspired by the natural wine growing and wine making methods of local hero Jules Chauvet. Their aim is to help the unique Beaujolais terroir express itself with minimal intervention, harnessing old vines farmed with organic practices, fermentation with natural yeasts, along with limited use of sulphur. Together they have raised not only the profile of the region, but demonstrated that Beaujolais is more than just 'Nouveau' and can indeed produce meaningful, complex and wonderful wines.
Also known as "Petit Max" by his friends, Guy Breton produces wines that are easy to drink, and his are typically the lightest in colour, the lowest in alcohol, and the least tannic of the Gang of Four. Breton's domaine is comprised of just over four hectares, most of which are located in Morgon, and are supplemented with purchased grapes from surrounding appellations enabling him to vinify a diverse portfolio of Beaujolais crus. Like fellow Beaujolais stars, Guy Breton has access to incredibly old vines that are organically farmed, and are vinified with the lightest of touches. These are dangerously drinkable wines, but if you can resist the urge also age with grace for many years.
First produced in 2008, the Regnie is sourced from the hills between the Côte de Brouilly and the Côte du Py of Morgon, around the village of Régnié-Durette. Guy's grandfather handed down the two parcels that go into this wine: one with 100-year-old and the other with 35-year-old vines. The shallow soil of sand and decomposing stones gives the vines easy access to the bedrock, creating firm wines with more grip and acidity than in Morgon.