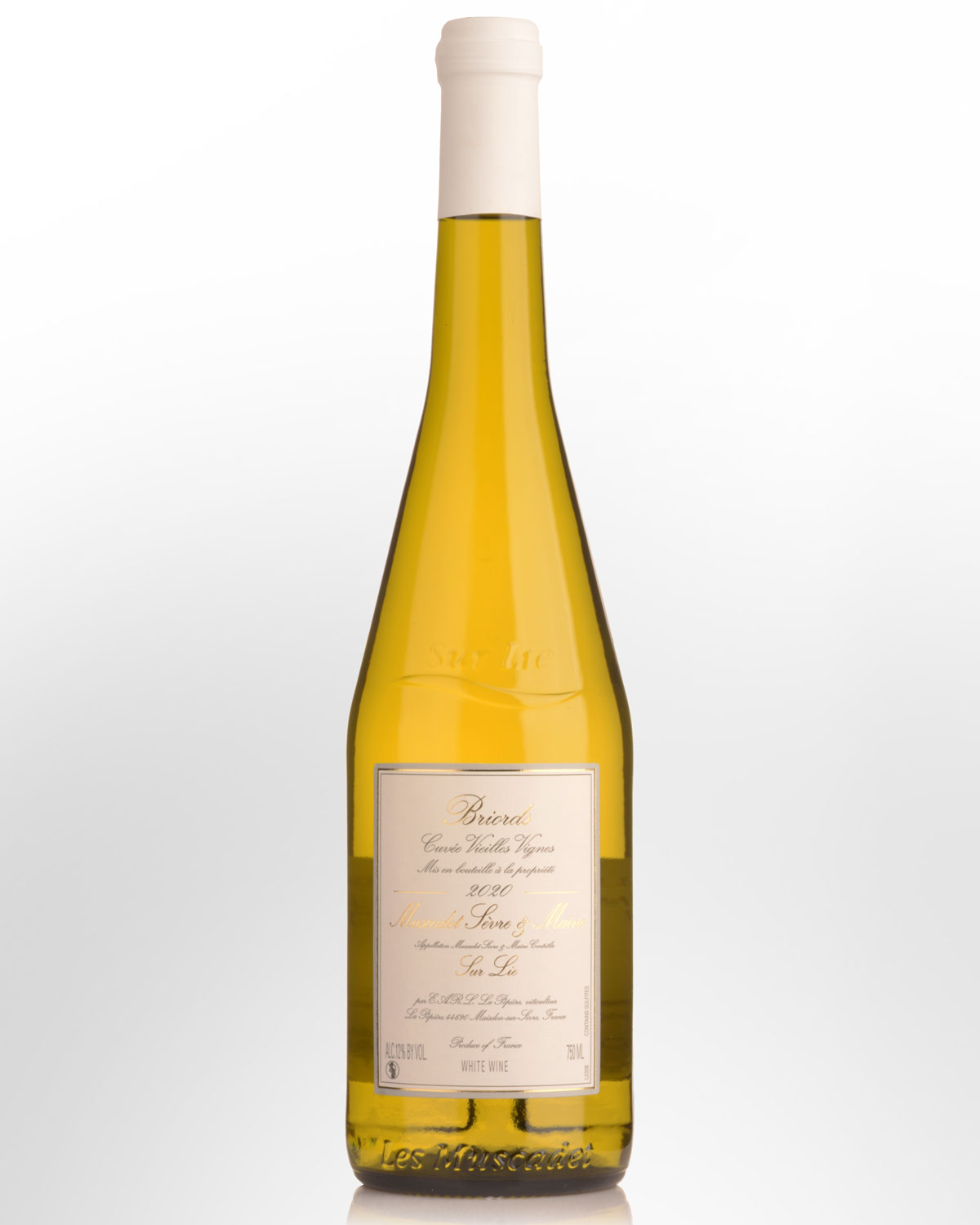 2020 Domaine de la Pepiere Muscadet Sevre et Maine Clos des Briords Vieilles Vignes
While Domaine de la Pépière are quiet achievers, fine wine devotees agree they are one of the greatest estates in the Loire Valley. Their reputation comes from the vibrancy and density of the wines which reflect their terroir of mostly decomposed Granite, Gabbro and Gniess. There are 28 hectares of vines with 8 hectares planted on the granite of Clisson in the more southerly part of the appellation, another 12 hectares further north on the granite of Château Thébaud, both of which contain veins of metamorphic gneiss with amphibolite stones.
The Clos des Briords Vieilles Vignes cuvée was first produced in 1988 and hails from a three hectare parcel of old massale-selection vines (all over 60 years old, with a high percentage much older) on a slope above the Maine. The bedrock is Granit de Château Thébaud, a fissured rock that allows the vines to penetrate deeply, with ideal thin topsoils of clay, with sand and gravel allowing good drainage.