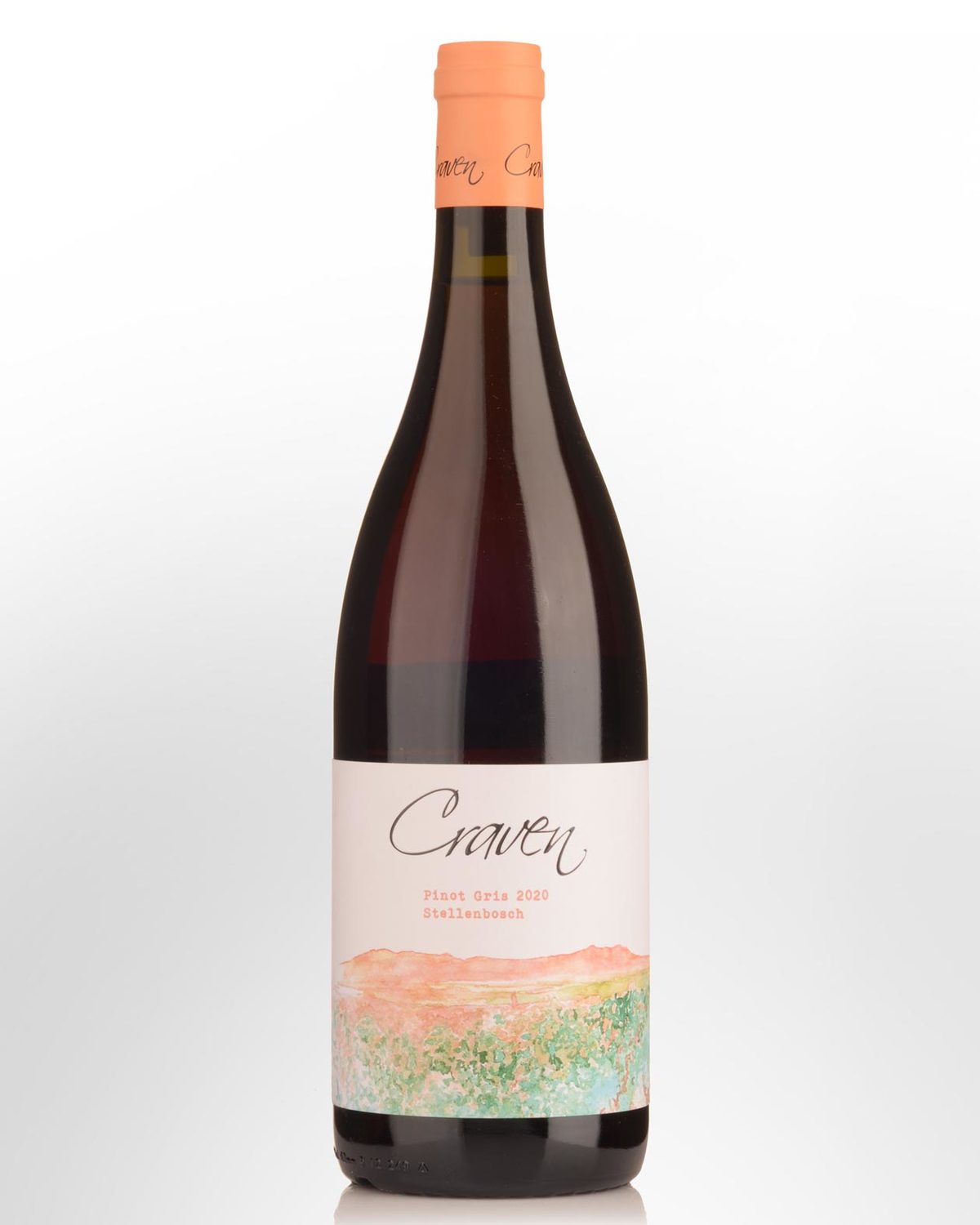 2020 Craven Newlands Vineyard Skin Contact Pinot Gris
Stellenbosch,
SOUTH AFRICA
Craven is one of the most interesting wine projects in South Africa. It's part of the rediscovery of the best vineyard sites in Stellenbosch that's currently underway, with a whole group of young guns looking to find the gems and make interesting wines from them. The duo knows their vineyards intricately, and craft only single-vineyard wines, picked early and respectfully to best reflect site and vintage.
Jamie Goode, Wine Anorak, April 2017
Although a lot of the wine drinking world think and assume Pinot Gris is a 'white grape', it is in fact a lovely coppery/dark rose skinned grape. As there is so much colour and flavour trapped in the skins, the destemmed fruit is fermented like a red wine. The juice is lightly pumped over or punched down throughout fermentation in open top fermenters, which gives the wine a beautiful rose coloured hue. After 8 months of maturing in old French oak barrels, the wine is bottled unfined & unfiltered.
Other Reviews...
Mick Craven is a mad Aussie winemaker drongo type who shifted to Stellenbosch and is doing great things in the avant garde set over there. Great to see his wines in Australia. Macerated for two weeks, this gris is a textural feast. Well handled. It opens with some reduction, so give it some air.
Scents of apples, nashi pear, struck match, pomegranate. Chewy texture, ribbons of puckering texture, juicy core and a while lots of flavour appears here this is way more about the ride the wine gives you. Clips a long at a fair pace, feels refreshing yet kind of serious too. It's an instant 'yep, would drink a bottle' kind of feel for me. Does the variety justice, shows complexity and heaps of personality while remaining trim and refreshing. Nice one.
93 Points
Mike Bennie - The Wine Front